Which TV Show Was the Most Tweeted About in 2017?
Published on December 7th, 2017 | Updated on December 7th, 2017 | By FanFest
As 2017 comes to end it's time to look back at what some of the biggest trends of the past year have been. Ove the past couple of days, Twitter has been releasing what some of the most popular tweets of the year have been such as the most popular tweets, most retweeted tweet and most tweeted about movies of 2017.
Well, it's TV's turn and they've compiled a list of the 10 TV shows that were tweeted about the most throughout the year in the US and it's a very well-rounded mix. Take your guess as to which show landed at #1 then check out the list below!
10. Pretty Little Liars
Seriously not ready for pretty little liars to be over forever😢💔 #PrettyLittleLiars #PLLEndGame

— Seánna (@seannahopkins8) June 26, 2017
for the rest of my life i will see the letter 'A' and think of #PrettyLittleLiars

— meg (@bellsbrien) June 26, 2017
9. Supernatural
their reactions after hell gets mentioned #supernatural pic.twitter.com/fIZqv16Jc3

— zoë (@hoIyackles) December 1, 2017
13 seasons in, and I am still super hooked. #Supernatural pic.twitter.com/Us8rPzjw1E

— 🌲🍁LisaKay🌲🍁 (@lisafeatherson) November 17, 2017
8. The Voice
LOL @ all the shoe throwing on #TheVoice pic.twitter.com/Lh1rhiL2BW

— Fuck Trump! (@theyoooooshow) November 28, 2017
I love watching #TheVoice The judges are so funny!! 😂😂

— Mimi (@meschelea) November 30, 2017
7. Grey's Anatomy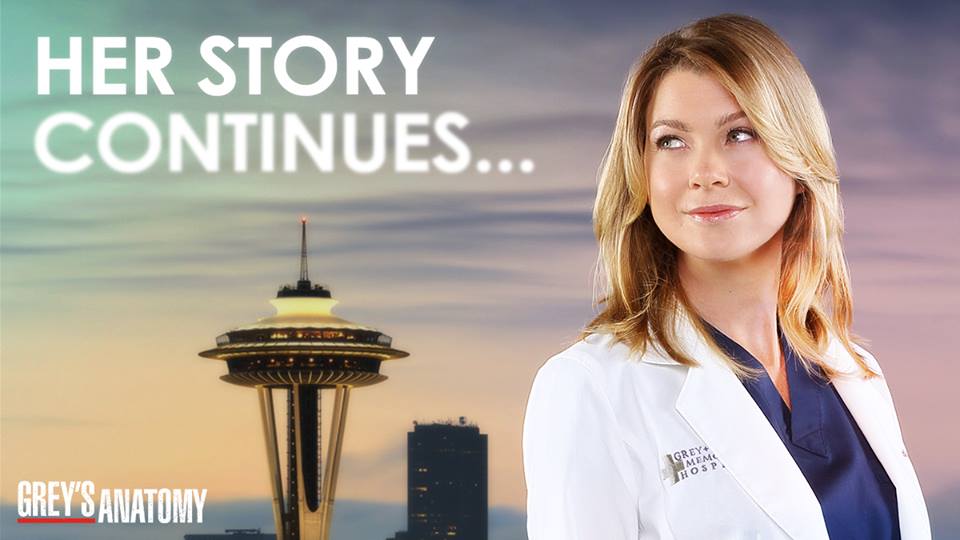 the girl in front of me in the lecture was watching grey's anatomy, looked back and saw me staring so she put on the subtitles.

girls support girls.

— cosmic bia (@veryfawny) October 3, 2017
Grey's Anatomy is like that pretty ex you keep going back to even though you know you can't trust them & they'll only cause you pain

— lea🎄 (@muIderitsme) October 1, 2017
6. The Walking Dead
Last Week vs This Week #TheWalkingDead pic.twitter.com/5FyDYTODxy

— Charlie Schneider (@AwesomEmergency) November 13, 2017
TWD Writers: "What should this episode be about?" "I don't know, lets just have everyone shoot guns for an hour." #TheWalkingDead

— ChangeYourEars (@ChangeYourEars) October 30, 2017
5. Saturday Night Live
Tiffany Haddish insisting she's going to wear her dress multiple times because she spent a lot of money on it speaks to my soul #SNL

— Emily- We love you Doc (@JaysGirlEmily) November 12, 2017
omg "Welcome to Hell" is the anthem we all need right now. #SNL

— Tatum Tollner (@TatumTollner) December 3, 2017
4. 13 Reasons Why
Just started #13ReasonsWhy…and I'm frustrated. Hasn't this kid heard of binge watching? He shoulda been done with these tapes on day one

— Wes Bergmann (@WestonBergmann) April 23, 2017
watch "13 Reasons Why" and you'll realize just how important every little thing you say to someone really is. be kind, it could save a life.

— 13 Reasons Why (@13ReasonsFans) April 23, 2017
3. Big Brother
I see no difference #bb19 pic.twitter.com/AI1Wcg82u6

— Julia Smith (@julia_smith20) July 28, 2017
How do you feel about this season of #BigBrother19 #bb19?

Me: pic.twitter.com/jy8Tti737Z

— Tay Tay (@TayTayTweetsTv) August 18, 2017
2. Stranger Things
Stress Level: Winona Ryder in every single scene of Stranger Things

— Tweet Like A Girl (@TweetLikeAGirI) October 30, 2017
Stranger Things 2 but instead of their moms taking pictures of them in their ghostbusters costume, it's Steve

— gracemas (@maxsIucas) October 30, 2017
1. Game of Thrones
#GameOfThones writing room:
"Ok we're beyond the books, we have creative control"
"Concept: Ed Sheeran camping in the woods singing a song"

— Kyle Schillace (@keschillace42) July 17, 2017
Why is Bran Stark aging into an exact average of all four Beatles pic.twitter.com/vfibn3elvk

— David Thorpe (@Arr) July 31, 2017
Here's the official tweet from the Twitter Data account.
From the 📺 to your timeline.

Here are the most Tweeted about TV shows of 2017. #ThisHappened pic.twitter.com/daMq0uyVZO

— Twitter Data (@TwitterData) December 5, 2017
Did you tweet about any of the shows? Are they any that you wish had made the list?
Related:
Twitter is Already Raving About How Awesome 'Thor: Ragnarok' Is
'The Walking Dead': The Best Tweets From "Time For After"
20 Tweets to Make You Feel Less Annoyed About the Apple "I" Glitch For a Few Minutes
'Game of Thrones': The Best Tweets from "The Dragon and the Wolf"
Having studied Media & Writing at James Madison University, I always knew that I wanted to do some type of creative writing, but being able to write about zombies, Starks, and superheroes on a daily basis for Fan Fest is my actual dream. While I probably shouldn't be as proud as I am to be so similar to Nick Miller, I do hope to one day write my own "Pepperwood Chronicles'.