Where does Jadis' Allegiance Lie? Find Out in Our Exclusive Interview With Pollyanna McIntosh
Published on October 29th, 2017 | Updated on October 29th, 2017 | By FanFest
Walker Stalker con is an amazing experience that every Walking Dead fan should get to experience. So, Fan Fest News is bringing you live interviews from the convention so that you can share in the magic at home!
We spoke with Pollyanna McIntosh, who plays the complex and powerful Jadis and most recently betrayed Rick and the Alexandrian's in the season 7 finale. She sat down with Fan Fest to answer your questions and talk about all things Walking Dead!
https://www.facebook.com/FanFestNews/videos/1606870706031491/
Fan Fest: What are your favorite qualities about Jadis:
Pollyanna: I like her fast mind and fast wit. Her inquisitive mind, she's always checking out what people are all about and for good reason. I like her comfort zone in her power as well. She's comfortable being powerful.
FF: do you channel any powerful women or actors or heroes when you step into her character?
P: There are a few people that come to mind with Jadis. I like to keep it to myself. I'm doing the work behind to bring the character out, and the result is what's for the audience. They don't need to be pulling apart my process, they need to be enjoying that character.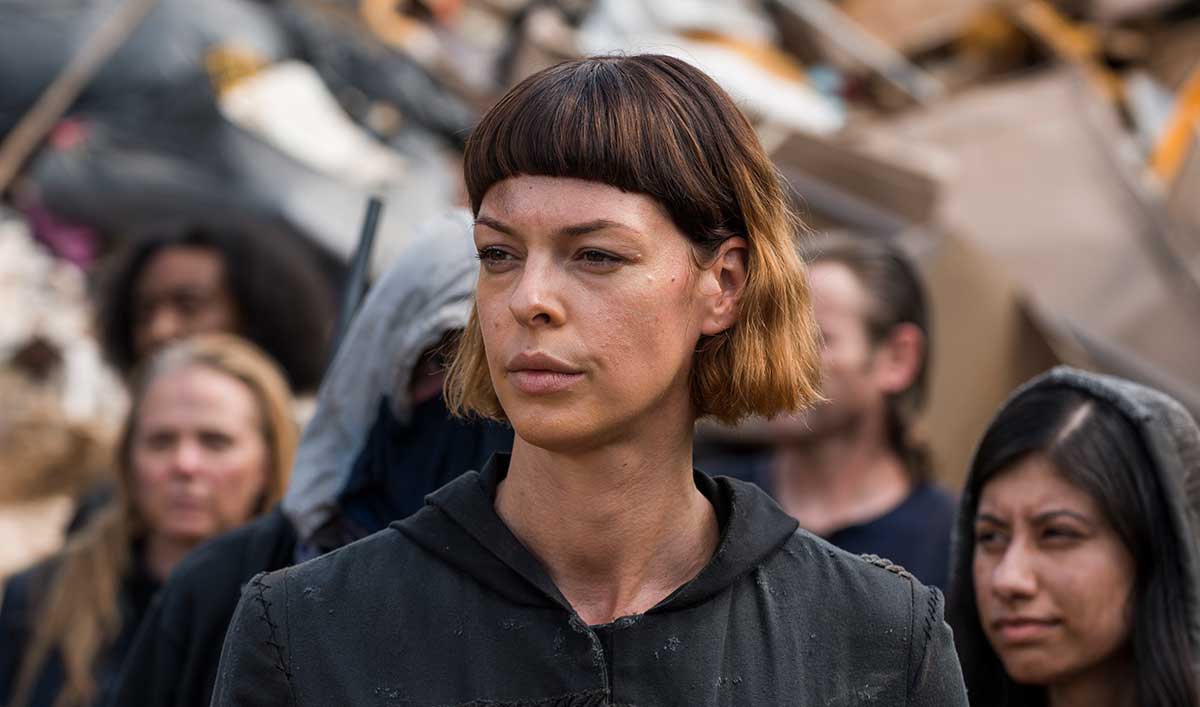 FF: What would be your dream role?
P: It's hard to think of a dream role when you're playing a role like this. She's pretty dreamy. I've always wanted to Maggie in Cat on a Hot Tin Roof, that's a fascinating character by Tennessee Williams.
FF: Why did your group turn on Alexandria?
P: It was the best way to win for us at the moment. We don't see it as turning on anyone, we see it as forging our path and making our way.
FF: When we see Jadis again do you think that it will be too late for Rick to forgive her?
P: I think that Rick is also a strong leader and I think he is going to do what's best for his group. So, I think that if she's useful to him in some way then he might figure out a way to make it work. The wonderful thing about the show is people's morality and decision making ways change as things move, so anything can happen.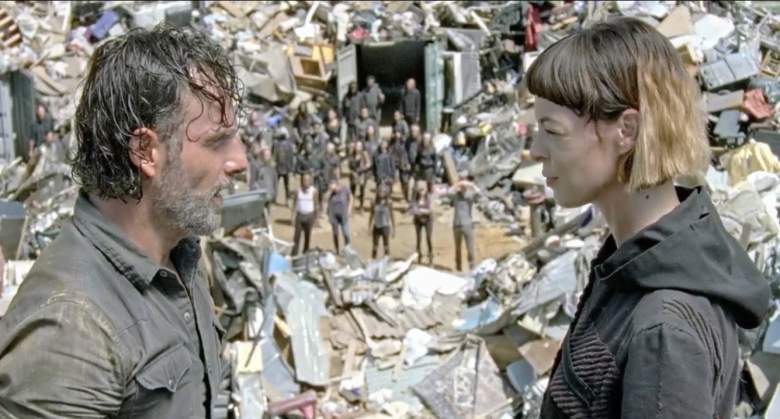 FF: What is the best thing about working on The Walking Dead
The best part about working on The Walking Dead is being a part of The Walking Dead family. It's huge and multifaceted and it's a beautiful thing.
FF: Have you had any cool or special fan interactions at the con so far?
P: I had a very sweet one with an army vet, a woman who was badly injured in service. She gave me a special coin with Negan on one side and Rick on the other. It's a military tradition to have these valor coins and she's given us one. That was really cool, she's kind of taken her tradition and brought it to us. She said the show really helped her through that hard time when she was resting with injuries…I'm a big fan of the show so I appreciate what it does for people and how it brings people together.
FF: Who do you think will kill Negan?
P: I'd like to kill Negan, of course.
FF: Who is your alliance with?
P: My alliance is with myself and with me people. Only, ever and always.
*Minor Comic Spoiler ahead*
FF: Do you think Jadis will end up being part of the Whisperers?
P: There's been a lot of whispering about the whisperers and Jadis and it's something I toy with in my mind. Gimple is always telling me 'no, no, no, it's a different thing.' I'm just always fascinated with how they bring the comics to life in the show because it's always unexpected.
Thanks for all of your questions and be sure to check back on Fan Fest for more exclusive interviews and content about everything that's going down at Walker Stalker Con Atlanta!
More from Walker Stalker:
Sonequa Martin-Green Talks Playing Two Incredibly Strong Female Roles
Andrew Lincoln on Babies, Not Shooting Negan and his Recent Gift from Norman Reedus
Be sure to check out our Facebook page for more about The Walking Dead and all things entertainment!
Having studied Media & Writing at James Madison University, I always knew that I wanted to do some type of creative writing, but being able to write about zombies, Starks, and superheroes on a daily basis for Fan Fest is my actual dream. While I probably shouldn't be as proud as I am to be so similar to Nick Miller, I do hope to one day write my own "Pepperwood Chronicles'.