Vin Diesel cast as 'Bloodshot'
Published on March 14th, 2018 | Updated on March 14th, 2018 | By FanFest
After weeks of discussion, Sony Pictures has finally closed a deal with Fast and Furious star Vin Diesel to star in the studios upcoming sci-fi/action/superhero movie Bloodshot.
Dave Wilson, the longtime collaborator of Deadpool and the upcoming Terminator reboot director Tim Miller are onboard to make their feature directing debut with the script from Oscar-nominated Arrival scribe Eric Heisserer.
The film will be sticking to the tone of the classic 1980s theme, similar to films like Robocop and Terminator.
This film deal will reunite Diesel with his Fast and the Furious producer Neal H. Moritz, who is producing alongside Toby Jaffe and Dinesh Shamdasani.
Bloodshot is a central character in the Valiant Expanded Universe, comprised of more 110 issues with more than 7.5 million copies sold. The series centers on Ray Garrison, also known as 'Bloodshot'.
After being brought back from the dead by Rising Spirit Technologies through the use of nanotechnology and suffering total memory loss, Ray struggles to reconnect with who he was while learning what sort of weapon he has become, with the help of a group of other augmented combatants (called Chainsaw).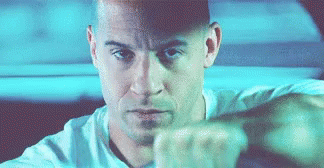 Source: Deadline
Julia recently published her first novel, titled; Anomic. She is currently co-authoring a novel called 'Snow Falls'. She has a B.A in Communications with concentrations in Professional Writing and Public Relations. She is also in the United States Army Reserves as a Military Police Officer, and is currently in the process of going back to school for her Masters Degree in Business. When she isn't writing, she is co-owner of a film production studio called 'Valentine Productions LLC' and she frequently spends her weekends acting in films, or being a stuntwoman.