6 Things to Get Your Partner for Valentine's Day
Published on February 9th, 2019 | Updated on February 9th, 2019 | By FanFest
It's almost the time of the year where you will spoil that special girl or guy in your life. We at Fan Fest are here to help you to get precisely what your woman or man needs! We did a special collaboration with the people of Film Jackets to bring you this list of fashionable merchandise.
Han solo Empire Strikes Back Jacket
For all the Star Wars fans out there, this is a must-have! "Size matters not" (Yoda) because the jacket comes in sizes from XS – XXXL and costs 99 dollars at the Film Jackets website.
2. Force Awakens – Finn Jacket
Once you buy this jacket, you'll need a pilot! This awesome Finn jacket made of durable leather cost you 110 dollars and comes in sizes from XS – XXXL. Make sure to order it quickly on Amazon!
3. You Make My Heart Beat T-Shirt
Up for something a little more cliché and sweet? Then this T-shirt might be the one for you to show how you feel to that one person! Whether you wear it yourself and declare your love, or if you want to give something sweet, this will do the job. This T-shirt with a heart design on the chest costs $12.85, comes in S-XXXL and you can order it on Amazon.
4. Emma Swan – Once Upon a Time Jacket
Ready to save Storybrook? This lovely jacket is perfect for an Emma Swan jacket, or even to top your outfit off with something that pops in the eye. The red leather jacket costs $129, comes in sizes from XS – XXXL, and you can buy it on Amazon.
5. 'I Love My Dog' T-Shirt
This T-shirt can be a gift to yourself on Valentine's Day, or you can give it to your other half who loves your dog, coffee, and naps way too much. Don't we all? This T-shirt comes in sizes from S – XXL and costs $12.85 on Amazon.
6. 'I Paused My Game' Long sleeve
Is your girlfriend or boyfriend so sweet to pause their game for you? Or are you the one to pause your game for your man or woman? This long sleeve shirt costs $19.95 and comes in sizes from S, L – XXL on Amazon.
Do you now have an incredible idea for what you'll spoil your boyfriend or girlfriend, or even your husband or wife? Let us know in the comments below!
Happy Valentine's Day!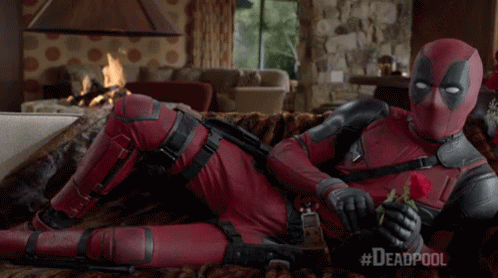 Currently graduated with a B.A.
in music management. When she was a child you
would always see her with a piece of paper and a pencil,
drawing or writing the pages away. A daydreamer.