Tyrese Gibson Just Called Out The Rock for Not Responding to His 'Fast 9' Texts and It's a Wild Ride
Published on September 13th, 2017 | Updated on September 13th, 2017 | By FanFest
It's starting to look like we may have another Fast and Furious feud on our hands, this time featuring Dwayne Johnson and Tyrese Gibson. If you'll recall back in August of last year Johnson posted a fiery Instagram statement that made it seem that the Fate of the Furious "family" wasn't as perfect as it seemed. You know what they say though, a family that fights on social media together, stays together.
Well, over a year later it seems that he's found himself in yet another social media feud as Gibson, who has starred in five of the eight Fast films, took to Instagram to savagely expose Johnson for ignoring his texts and calls and to share his thoughts on the rumored spin-off movie featuring Johnson's character Hobbs.
In an already deleted post (screenshotted and available on @theshaderoom), Gibson said, "If you move forward with that #Hobbs Movie you will have purposely ignored the heart to heart moment we had in my sprinter. I don't wanna hear from you until you remember what we talked about. I'm on your timeline cause you're not responding to my text messages – #FastFamily is just that a family…….. We don't fly solo."
So, basically:
Tyrese: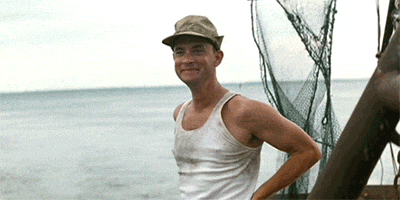 The Rock:
Gibson didn't stop there though. He later followed up his initial message with an even longer and more wild one. The upcoming Fast 9 film is expected for an April 2019 release and Gibson is clearly wanting to confirm that if Johnson is moving forward with a Hobbs spinoff film that it not disrupt the schedule for Fast 9.
"I have never and will never have a problem with this major movie star he's my brother," he started. "I'm simply trying to reach him cause he won't call me back about this solo #HobbsMovie I want you to shoot it just not right now cause the #Fast9 release date has already been announced and we can't let our loyal fans #FastFamily or our loyal fast and furious FANS down on any level from pushing the date…….. Didn't you see how HUGE #Fast8 was? It's because we announced and KEPT our release date bro."

He continues with, "We do this on behalf of the families, the cast, the crew member who have been down and loyal to us for 15 years…… Everyone matters…. When we shoot we all eat, we show up as a FAMILY display our love, our funny stuff, our story lines and HEARTS in every frame…… Me and the cast laugh because it seems like #Fast is like a HOLIDAY at this point….. You [can't] push the release date of a holiday bro."
He finished up his monstrous post with "This is not a #Rant I'm no Rock #Hater and I don't want this #Life I love my own… I'm doing this for the #FastFamily I'm loyal and I apologize for being loyal but dammit I am." Gibson also included "once you hit me back I will delete every post" in his message and since the original posts have already been deleted it looks as if The Rock finally picked up the phone and appeased his ol' buddy's nerves.
What are your thoughts on the feud?
Having studied Media & Writing at James Madison University, I always knew that I wanted to do some type of creative writing, but being able to write about zombies, Starks, and superheroes on a daily basis for Fan Fest is my actual dream. While I probably shouldn't be as proud as I am to be so similar to Nick Miller, I do hope to one day write my own "Pepperwood Chronicles'.