'TWD': Andrew Lincoln Teases an "Unusual" Finale Setting
Published on April 3rd, 2018 | Updated on April 12th, 2018 | By FanFest
We are just two episodes away from the season 8 finale of The Walking Dead and with Rick starting to turn a new leaf to peace and Negan promising to bring hell to the Hilltop, it's safe to say the show is about to hit the ground running  with a lot of action in the home stretch. Plus when you factor in the plethora of other stories such as Eugene and Father Gabriel, Aaron's plea to Oceanside, Simon's power struggle, helicopters, and Dwight's allegiance, it seems like an impossible feat to cover it all in just two episodes. However, series star Andrew Lincoln says that we can expect to get a bit of everything in these final episodes.
"I would say this [the finale] is a smorgasbord. I think you've got everything in this one. It's quite an unusual structure, but it's very emotional, I hope, because that's what I felt [while filming]. It's epic," he told EW.
Lincoln's sentiments mirror something that Norman Reedus said last month about the finale changing up the structure a bit to combine everything into one, as opposed to the bottle type episodes they've grown accustomed to.
 "I like that it's not just one person's story. There are probably four, maybe five, different directions that the show could've ended on and it went in all of them. It's very satisfying," Reedus said.
On top of that, Lincoln also hinted that the final confrontation between Rick and Negan may not be happening on the familiar grounds of Hilltop or the Sanctuary at all.
"The location we shot at was phenomenal and unusual," says Lincoln. "I hope that it's going to look on screen as good as it felt when we were shooting there."
Could it have anything to do with that stained glass tree we saw Rick sitting at earlier this season?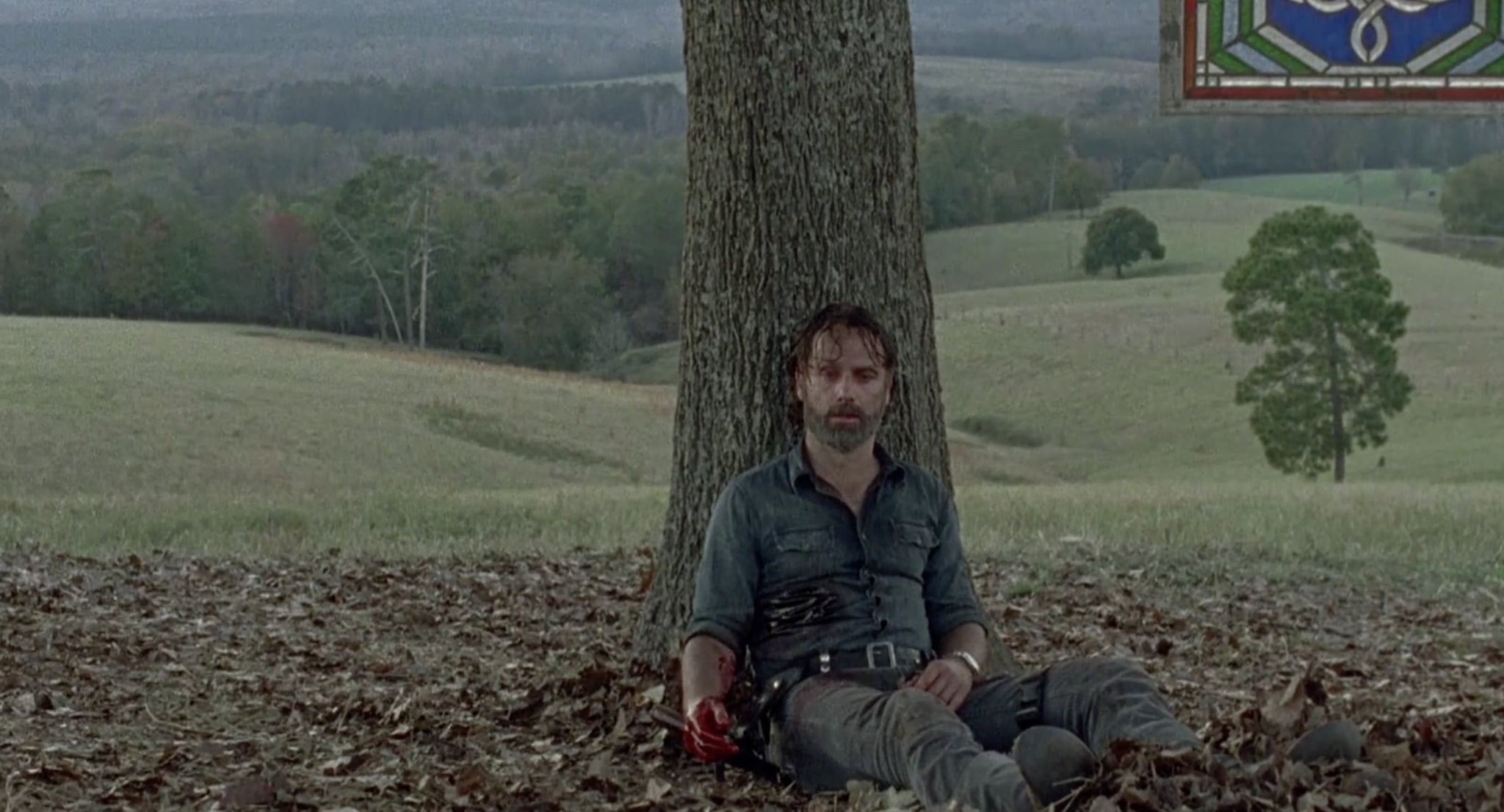 Fans of the show have been following the All Out War story for a little over two seasons and with cliffhangers and gut-wrenching losses along the way such as Carl and Glenn, it thankfully looks like there will finally be a conclusion by episode 16 titled "Wrath".
"It does feel like it completes something," Lincoln says. "But it also does feel that it offers a lot of interesting story arcs for the future, which is quite unusual."
So, while the war against Negan and the Saviors will finally come to an end, it's probably safe to say that we won't be seeing the last of some of these characters in addition to other vital players such as Jadis and newcomer Georgie.
What are your hopes for the season finale? Are there any storylines that you definitely need to see resolved?
Having studied Media & Writing at James Madison University, I always knew that I wanted to do some type of creative writing, but being able to write about zombies, Starks, and superheroes on a daily basis for Fan Fest is my actual dream. While I probably shouldn't be as proud as I am to be so similar to Nick Miller, I do hope to one day write my own "Pepperwood Chronicles'.