Turns Out Topher Grace Wants a 'That 70's Show' Reunion Too!
Published on June 22nd, 2018 | Updated on June 22nd, 2018 | By FanFest
First things first, if we are going to talk about That 70's Show, I must promptly get the theme song stuck in your head! In order to read this article, you must click play on the video below before proceeding.
That 70's Show may have ended in 2006, but we would be lying if we said we didn't miss Eric Forman and the gang. The series followed a group of high school students through the groovy '70's and featured an all-star cast of Topher Grace, Mila Kunis, Ashton Kutcher, Laura Prepon, Danny Masterson and Wilmer Valderrama, who are still making moves in Hollywood today. In fact, Kutcher and Kunis made our Jackie and Kelso dreams come true when they got married in 2015.
While speaking withThe Hollywood Reporter Topher Grace, who played Eric Foreman on the show for 179 episodes, said that he would definitely be up for a reunion if the opportunity arose.
"I would do it for sure because that was a very wonderful time for us…We were all very close, having that experience every single day with each other. It was great to broadcast it out once a week, but, like, I'm still great friends with those guys."
Although, it sounds like it would be more about getting the gang back together as opposed to actually working on something that would take place in the 70's Show universe.
"If someone said to you, "What if I got your whole high school class back together and you hung out for a year?" Yeah, I don't think it will happen. It would be so hard to bring that crew together. For me, I'd do it if no one ever saw it. Just 'cause it would be great to hang out with them for a week or something."
Fans were recently treated to a mini-70's Show reunion when Ashton Kutcher and Danny Masterson teamed up for the Netflix sitcom The Ranch, but Masterson was recently accused of sexual misconduct, which resulted in him being fired from the series. So, if the cast were to ever get together for some sort of a reunion, Masterson would most likely not be involved.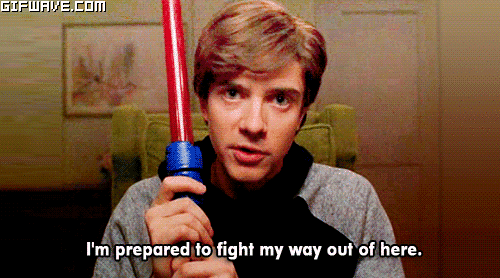 Of course, we would love to see the gang back together in a brand new decade, but until then That 70's Show is currently streaming on Netflix!
Having studied Media & Writing at James Madison University, I always knew that I wanted to do some type of creative writing, but being able to write about zombies, Starks, and superheroes on a daily basis for Fan Fest is my actual dream. While I probably shouldn't be as proud as I am to be so similar to Nick Miller, I do hope to one day write my own "Pepperwood Chronicles'.