Turns out that Bill Skarsgård Doesn't Need Pennywise's Makeup to Creep You Out
Published on September 13th, 2017 | Updated on September 13th, 2017 | By FanFest
In case you haven't heard, It came out this weekend and completely dominated the box office and further ruined things that were already freaky such as sewers, basements, and clowns in general.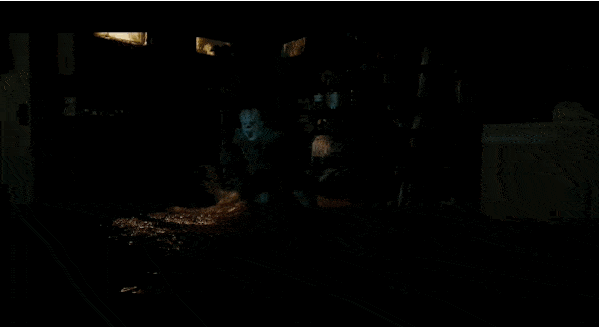 You also may have heard that Derry, Maine's resident clown, Pennywise was played by Bill Skarsgård, who looks like this in real life:
Well, more and more people have started to discover just how handsome Pennywise was under all of that makeup and the lines have certainly started to blur for some. Hell, even the young cast of It couldn't deny Bill's allure.
Jack: BILL SKARSGARD IS GORGEOUS
Jaeden: HE IS
I GOT YOU GUYS pic.twitter.com/j0ZOjYh9Yq

— nat saw IT x2 🎈 (@wondrholland) September 7, 2017
So, while he was out promoting the film Bill stopped by Conan and briefly talked about Pennywise's signature smile and proved that he can whip out the creepy grin out anytime he wants sans makeup.
"My older brother Gustaf, who's an actor as well, he had this ability to do, you know, point his lip in a very strange way and for some reason, I don't know how, I understood that I could do it as well."
So, when he was ten-years-old Bill created a character where he would pull his t-shirt up on top of his head so that you could only see his face.
Then he would do the sinister smile and chase his brother around, most likely scarring him for life.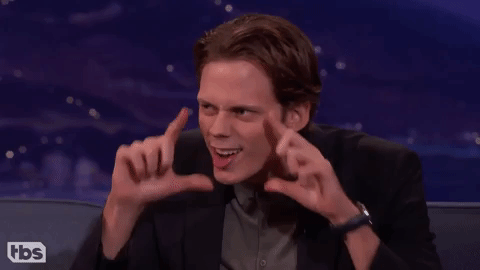 Let's see that one more time using a gif of Bill from when he stopped by Sweedish radio station PP3, shall we?
Pennywise:
Bill:
Me:
Check out the whole clip below and go see It!
Related Articles:
Fear… Are Audiences Addicted To 'It'?
'IT' star Jackson Robert Scott attends screening as Georgie
Andy Muschietti Gives First Details on the 'IT' Sequel
'It' Had the Biggest Opening Weekend for a Horror Movie Ever
Having studied Media & Writing at James Madison University, I always knew that I wanted to do some type of creative writing, but being able to write about zombies, Starks, and superheroes on a daily basis for Fan Fest is my actual dream. While I probably shouldn't be as proud as I am to be so similar to Nick Miller, I do hope to one day write my own "Pepperwood Chronicles'.