Turn Your Christmas Upside Down With Our 'Stranger Things' Gift Guide
Published on December 12th, 2017 | Updated on December 12th, 2017 | By FanFest
Stranger Things has been a huge presence in the TV game since the first season came out last year, and with Season 2 having just premiered a couple months ago it's still all that everyone's talking about. Plus, it's not fair that any of us should have to wait until possibly 2019 for more Eleven and the gang, so why not bring some Hawkins Holiday cheer to your own Christmas list or the fans in your life with these gifts inspired by the show below!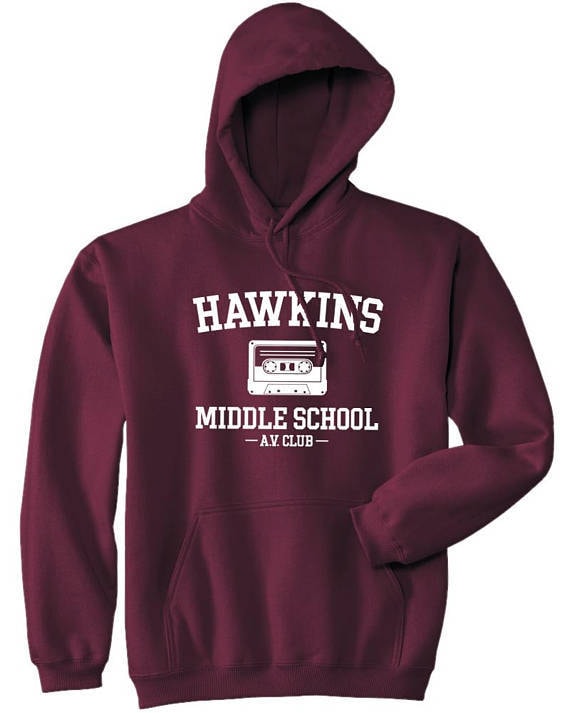 You won't need Mike's permission to join the Party if you have your very own Hawkins AV Club sweatshirt!
Steve Harrington Sweatshirt
$28 – 2 Colors
It may be hard to find someone who doesn't want Steve Harrington for Christmas, and now they can at least tell the world with this tacky Christmas-inspired sweatshirt. The diehard Steve Harrington fan can wear it all year so that no one ever forgets where they stand with the Mom of the Year.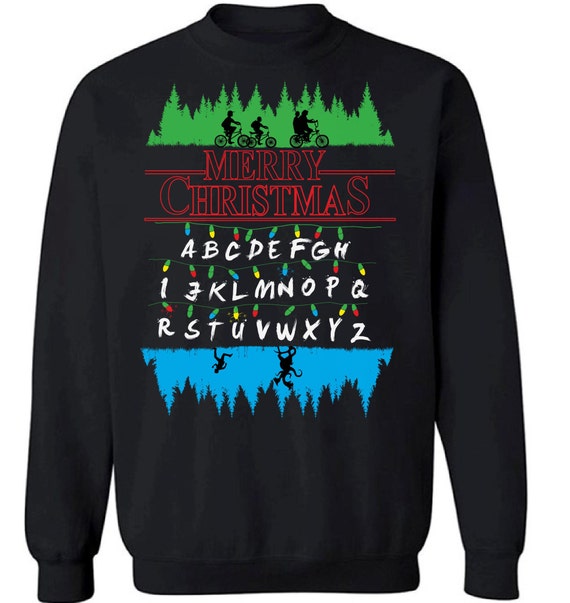 Keep it classic with this Christmas sweatshirt that features both the Upside Down and the Alphabet Wall!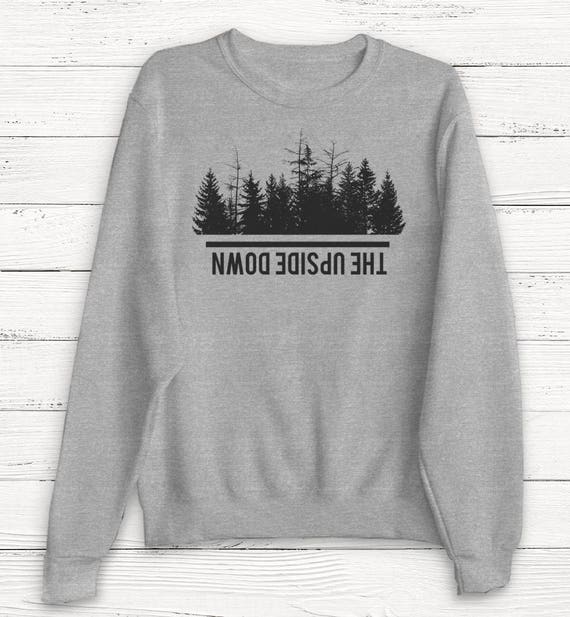 Or if you just wanted to get a simple sweatshirt that isn't super blatant about being Stranger Things merch you could go for this understated Upside Down sweatshirt.
A cheap and easy gift for any Dustin fan is his infamous trucker hat. You can grab it at Amazon for under $10 and could even get it embroidered or personalized!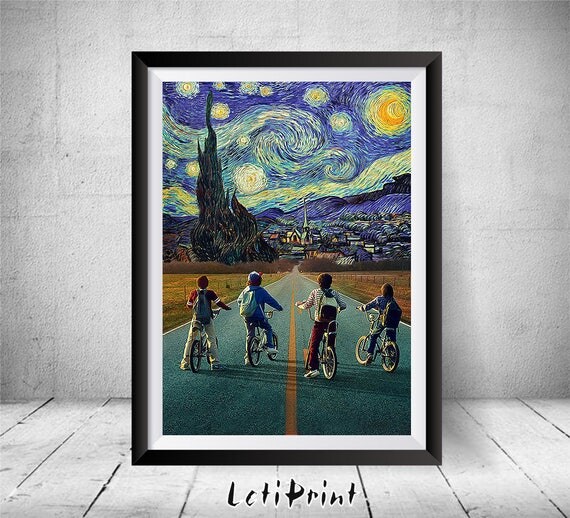 Nothing beats a good Stranger Things mash-up and this Starry Night inspired print is combining two fantastic (yet totally different) works of art and will be a total eye-grabber on any wall!
Will's Stranger Things 2 drawing would make for a really cool addition to any room and it comes in a few different sizes too. You can buy one or channel Joyce Byers and buy 100 to cover your entire house.
Ouija
$20

Surely almost any fan of the mysterious and crazy world of Hawkins, Indiana would love to add the Stranger Things inspired Ouija bored to their collection. Plus if you're up for it, it could make for an interesting Christmas day activity.
Monopoly
$25
Same for Monopoly! Who knows how long Target will be carrying this themed game and you do not want to miss it.
El's Eggo Card Game
$15
With the Eggo card game, you can play as Will, Mike, Lucas, Dustin, Eleven, Hopper or Barb. Each card played can either send a player's character to the upside down, make an opponent draw 2 cards, reverse the order of play, summon the Demogorgon, or cause a rift that sends everyone who was Right Side Up to the Upside Down, and vice versa! Players must escape from the Upside Down and get rid of all their Eggo cards before the Demogorgon attacks. Succeed, or be a burnt waffle.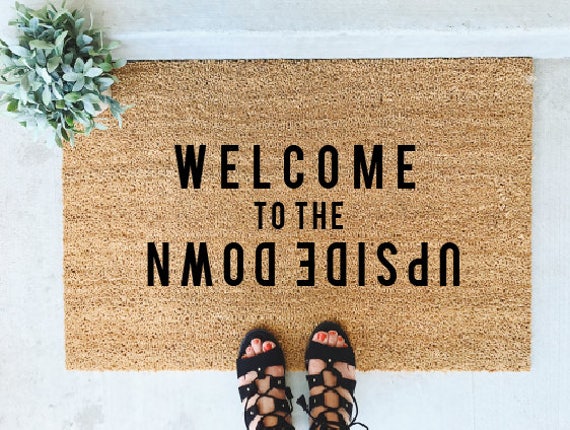 I can't think of a better way to wecome someone into a Stranger Things obsessed home than this awesome welcome mat.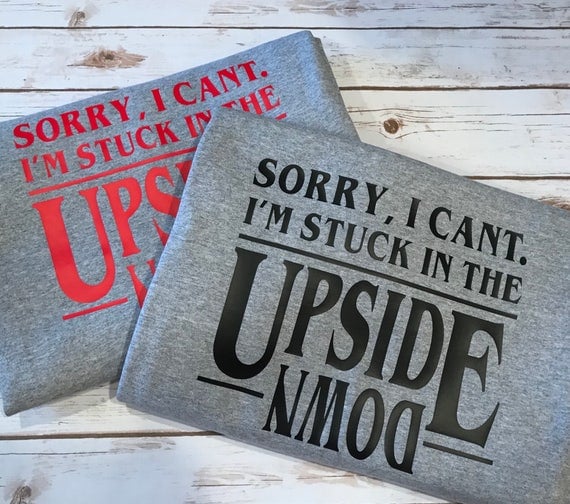 This throw blanket is PERFECT for a day of binge-watching, which can often feel like you're stuck in the Upside Down after eight hours of TV and a ton of pizza.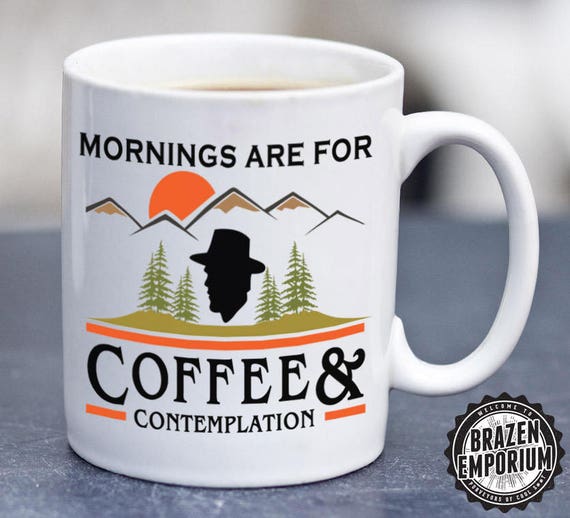 The mug speaks for itself, really and is a great addition to any coffee & Hopper lovers collection.
There's nothing like sharing a cup of coffee with your favorite squad!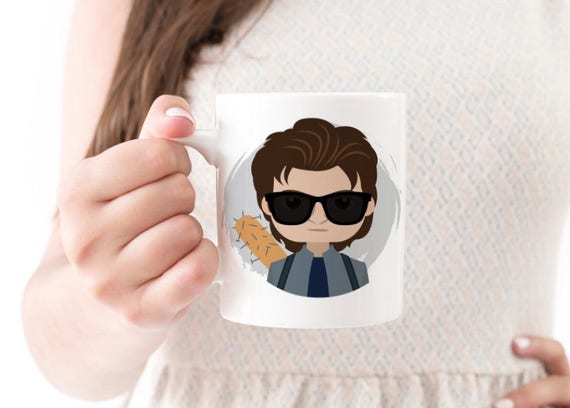 If you know someone who loves Steve Harrington and loves coffee, look no further than this mug.
If you're looking for a more subtle Stranger Things mug, this Hawkins Police one could be perfect for you!
Bob Newby Superhero Mug
$18 – 2 Sizes
Honestly, Bob deserved better!
Want to get your Stranger Things obsessed friend something but don't feel like putting in the effort? Check out this awesome gift basket that you can order on Etsy! It contains: Formula No. 11 Dearly Departed Lotion, Grave Delights Peppermint Body Sugar Scrub, Butcher Block Lotion Bar Lavender & Eucalyptus, Good Grief Vanilla Lip Sugar Scrub, REDRUM Natural Lip Tint, Light up Christmas lights necklace, and a Custom Upside Down Christmas postcard.
Retro Lunch Box
$12
Perfect for transporting Eggos!
E.T. was one of the 80's classics that inspired Stranger Things, which is why this phone case is such a cool thing to own – it's a great homage to both the movie and the show!
Season 1 Boxset
$25
The '80s are alive and well in this special edition of Stranger Things, coming in a nostalgic VHS-style box containing a Blu-ray Disc and a DVD. Spend Christmas day with your family and the Upside Down binging the season where it all began!
If you're feeling more old school, you can also pick up the Vinyl addition here.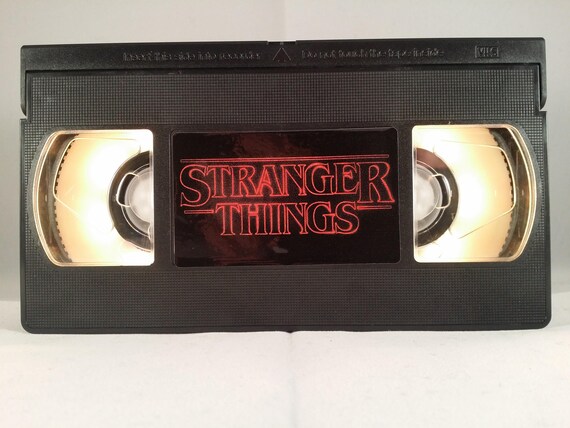 While this may seem like an expensive gift for a VHS, it's super cool and has a ton of positive reviews on Etsy! This lamp is the perfect nightlight or desk light and comes with a remote control that allows you to change the the light to up to 16 different colors and patterns. If you like it, but aren't sure about the Stranger Things one, the Etsy shop has so many other movie & TV options as well as a custom option!
Expand your Funko POP! collection with this whole line from Target. They're going quick though so hop online ASAP!
This fan-tastic guide has every fact you could ever wish for-from insights into the origins of the show, including the mysterious Montauk Project conspiracy theory; a useful eighties playlist (because, of course); and much more. Entertaining, informative, and perfect for fans of eighties pop culture.
We hope that you have a very Merry and Strange Christmas! Check out some of our other handy gift guides for the Holiday season below.
'In Memory of Those We Lost in 2017' Christmas Gift Guide for Ultimate Fans
'Gifts of Christmas Past' A Look At This Years Retro Gift Guide
'Gifts of Christmas Present' A Christmas Gift Guide of 2017 Hottest Geek Gifts
'Gifts of Christmas Yet To Come' A Christmas Gift Guide to Futuristic Gifts
You Have Not Failed This List! – The Ultimate 'Arrow' Christmas Gift Guide!
The Ultimate 'Game of Thrones' Christmas Gift Guide
Having studied Media & Writing at James Madison University, I always knew that I wanted to do some type of creative writing, but being able to write about zombies, Starks, and superheroes on a daily basis for Fan Fest is my actual dream. While I probably shouldn't be as proud as I am to be so similar to Nick Miller, I do hope to one day write my own "Pepperwood Chronicles'.