Today is Zac Efron's Birthday So We Ranked His 13 Best Musical Moments
Published on October 18th, 2018 | Updated on October 18th, 2018 | By FanFest
If you grew up watching the Disney Channel during the mid-2000's then not only did you live through one of the best Disney Channel eras show and movie-wise, but you also lived through the Zac Efron era – and that my friend, makes you extremely lucky.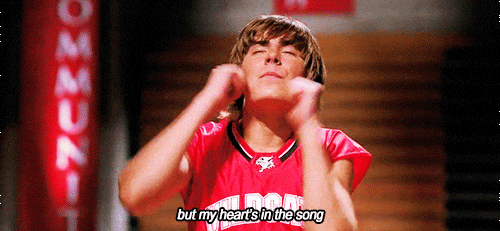 Of course, over the years since his days as a Wildcat, many others were introduced to Efron through a series of pretty successful comedy films including Neighbors, Mike & Dave Need Wedding Dates, Dirty Grandpa, That Awkward Moment, and Baywatch.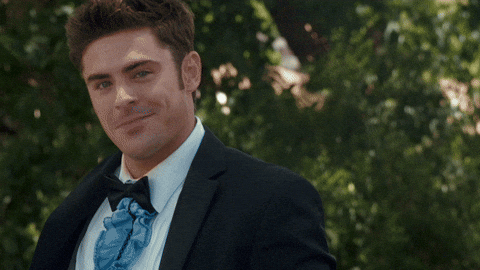 And while those movies are all fine and good, it's Zac Efron's musical catalog that makes him a true dreamboat. So, in honor of his 31st birthday, we've put together a list of his best musical moments. Check them out below and enjoy!
13. "I'm Yours"
Neighbors 2: Sorority Rising (skip to 1:25)
Coming in at #13 is this very brief scene in Neighbors 2: Sorority Rising where Teddy (Efron) and his buddies from the first movie sing "I'm Yours' while Peter's boyfriend proposes. I included it on this list because it was a fun and totally unexpected surprise in the film. You're just sitting in the theater watching Neighbors 2, then all of the sudden Zac Efron is singing. It honestly was a high point in that whole film, which says a lot of about Neighbors 2 in general.
12. "This Is How We Do It"
Mike and Dave Need Wedding Dates
https://www.youtube.com/watch?v=1rr_vJqJDgA
If you have not seen Mike and Dave Need Wedding Dates, do yourself a favor and rent it – it's hilarious. This closing scene was mainly just a way to get all four characters doing one last weird thing, but it was a musical number so it's immediately brilliant. Zac sounds good in all too quick solo, but he's got the dance moves and final pose down.
11. "Pumped Up Kicks" ft. Taylor Swift
The Ellen Show (skip to 1:28)
Closing out the clips that aren't from an actual musical is Zac's duet of "Pumped Up Kicks" with Taylor Swift on The Ellen Show. What's important about this moment is that it's basically one of the only times that you can hear him really singing live. After it came out literally forever ago that they blended Efron's voice in the first High School Musical movie, many were skeptical if he could really "sing", but this clip proves just that. So cheers to Efron singing live and for getting a little guitar action in!
10. "Now or Never"
High School Musical 3
The opening number for High School Musical 3 really started the movie off on a great note. Since this was the final film in the series it had a huge budget and was released in theaters, making the production value great. We hadn't seen a full basketball number since the first movie so this was a nice callback to that and Efron puts on a great performance. Also, who doesn't love the goofy moment he has with Gabriella halfway through?
9. "Without Love"
Hairspray
"Without Love" is a fan favorite number from Hairspray. The movie version puts the entire young cast together including Amanda Bynes and Elijah Kelley. Efron, who played Link Larken in the movie, was meant to be a suave heartthrob, but he was just a complete goober in this song and that's why it's great. I mean who wouldn't want Zac Efron singing to them in their bed?
8. Work This Out
High School Musical 2
If you didn't try to learn the whole dance to "Work This Out" can you even call yourself a High School Musical fan? Everything's perfect about this number from the dancing, the singing, and even the colors (so much blue!). I always felt that this really exemplified Zac's leading man status as he completely carried this song even though there was seriously so much going on around him.
7. "The Greatest Show"
The Greatest Showman
https://www.youtube.com/watch?v=Kv6H9f8JcG8
Ah yes, The Greatest Showman…the musical that brought Zac Efron out of retirement. This was the first single to be released off the album and gave fans their first taste as to just what Efron would be sounding like – and thanks to his epic solo at the end we knew we wouldn't be disappointed. Then when the movie came out we got to see the movie's anthem performed on screen and it was even better! Zac's knee slide into the ring is nothing short of iconic. Welcome back, Zac.
6. "Scream"
High School Musical 3
Stress Level: Troy Bolton trying to choose between signing and basketball. I'm not sure entirely what happened, but in every movie, Zac's solo song got more and more extra. He gives a strong, albeit a little hilarious, performance here as he runs around East High jumping all over everything, but it gave me mad Footloose vibes and I loved it.
5. "Ladies Choice"
Hairspray
Zac Efron singing a song as Link Larkin about how all of the ladies love him is pretty meta and I love it. Efron has a great stage presence in "Ladies Choice" and his vocals are sounding really good. This solo was a nice change of pace from the High School Musical bubble that he'd been in as well, and he just looks to be having an all around good time.
4. "The Other Side"
The Greatest Showman
The Other Side paired Efron up with the always fantastic Hugh Jackman for a fun little number. The two sing and dance their way through a bar, as Jackman's character P.T. Barnum tries to sway Efron's Phillip into forming a partnership. While there's nothing better than a dancing Efron, my favorite part is definitely when Zac pretends like he's leaving the bar only to throw his scarf in the most extra of ways across the room and continues belting it out.
3. "Can I Have This Dance"
High School Musical 3
I swoon for Zac Efron in "Can I Have This Dance" from High School Musical 3. One of the things that truly makes this performance amazing is the undeniable chemistry between him and then-girlfriend Vanessa Hudgens. He completely nails the dancing and the singing and is pulling off the blazer and converse look all too well. This song was an instant classic from the final movie and a lovely YouTube user edited all of it's versions together to make the cutest music video.
2. "Rewrite the Stars"
The Greatest Showman
Okay, for starters – this little number has Zac Efron literally flying through the air while belting out all the notes – it's a true gift. Not only did Zac and Zendaya have amazing chemistry, but they pull off some impressive moves all while singing a song with a really touching message. If you walked into The Greatest Showman and did not fall in love with Zac Efron during this number, then we may need to have a talk. Zac's last "real" musical was way back in 2009 for High School Musical 3 and you can really tell how much stronger his vocals have gotten over time. The whole video is a delicious treat.
1. "Bet On It"
High School Musical 2
Honestly, "Bet On It" is iconic and if you don't agree then you are not a true wildcat. We are seriously not worthy of the movements and poses Zac is throwing our way in this performance. There are fist bumps, exaggerated open arm shots, twirls, puddle splashing, rock jumping, and sand throwing. Seriously, "Bet On It" is a wild(cat) ride. And you have to hand it to Efron, as ridiculous as he probably felt running around in all black on an empty golf course, he really got into it.
Honorable Mention: "The Boys are Back"
High School Musical 3
I wanted to throw this song in here as an honorable mention because A) Zac looks amazing and B) the choreography and story in this video are super fun.
Yes, we know we missed some iconic HSM numbers, so let us know in the comments which ones are your favorites! Happy Birthday, Zac!
Having studied Media & Writing at James Madison University, I always knew that I wanted to do some type of creative writing, but being able to write about zombies, Starks, and superheroes on a daily basis for Fan Fest is my actual dream. While I probably shouldn't be as proud as I am to be so similar to Nick Miller, I do hope to one day write my own "Pepperwood Chronicles'.