'To All the Boys' Director Talks Potential Sequel (Yes, Please!)
Published on August 28th, 2018 | Updated on August 28th, 2018 | By FanFest
So, by now you've hopefully watched To All the Boys I've Loved on Netflix and have become totally enamored with Lara Jean and Peter Freaking Kavinsky. If you haven't…I don't want to encourage you to not read this article, but I also feel it is my duty to demand you do so for your own sake. I mean, this is what you're missing: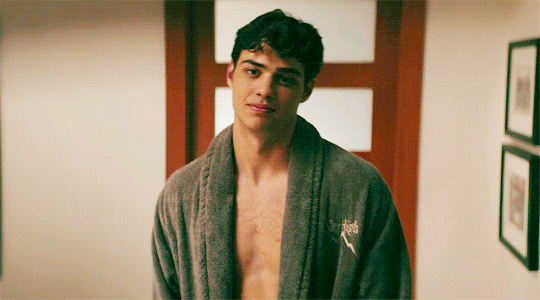 Anyways, we have gathered here today to discuss something very important – a sequel for To All The Boys I've Loved – something we knew we needed at right about this moment in the film: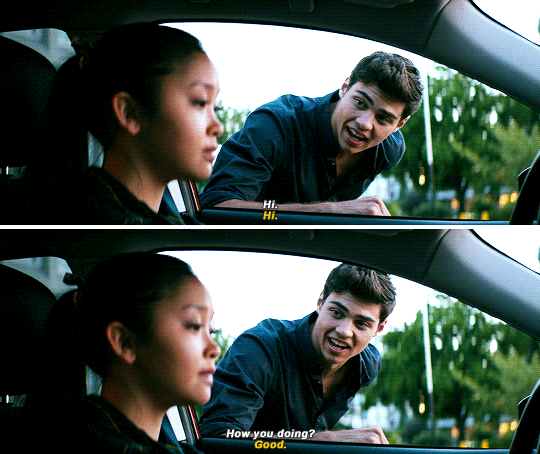 Thankfully, the movie is based on the best-selling TRILOGY (!!!) by Jenny Han, so there is definitely a lot more story left for Peter and Lara Jean (oh, and John Ambrose McClaren who is way more than just a mid-credit scene).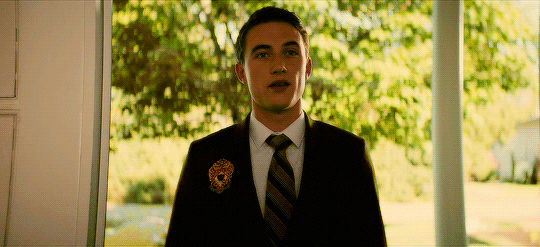 While speaking with Entertainment Tonight, To All the Boys I've Loved Before director Susan Johnson spoke about what the chances of a sequel would be.
[row]"We're all attached contractually if we want to do the movie again, which is super exciting, and if our schedules all key up. Netflix said that their general timeframe is 28 days; they watch how well the movie does over the period of a month and once that's over, they can make a decision about a sequel. I love the fans being vocal about it, the more, the better."[/row]
Judging by the fact that TATBILB has completely dominated social media since its premiere on the 17th, with people having watched it multiple times already, it would be completely shocking if the sequel wasn't greenlit.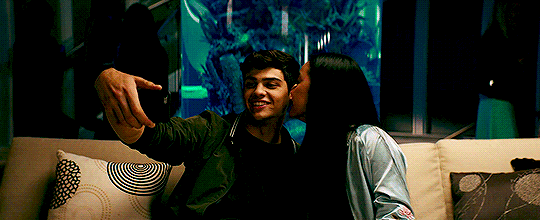 Johnson also explained that should the movie be given the sequel it would largely follow the events of the second book, P.S. I Still Love You, as well as parts of the third, Always and Forever, Lara Jean.
[row]"I think so," she said when asked if it would largely reflect the second novel. "We'll borrow from the third book too like we did for the first movie. It's pretty fluid. The script isn't written, but I'm anxious to have them say yes so we can get going on it really quickly because you don't want to rush it. But at the same time, you don't want them to be 30 years old playing 17."[/row]
Of course, what would a teen rom-com sequel be without some relationship drama?
John Ambrose McClaren wasn't introduced as some sort of fan service for movie-watchers who simply wanted to see Lara Jeans's fifth letter get some closure. Peter and Lara may have gotten their happy ending, but they've got a long road ahead of them now that their relationship isn't "fake" anymore.
[row]"The struggle of what that means and not having a contract and trust — all those issues that they talk about on the field at the very last scene. Relationships are hard to navigate and they'll find themselves in one. And they'll discover what the next person might bring in John Ambrose McClaren."[/row]
I'm sorry, what?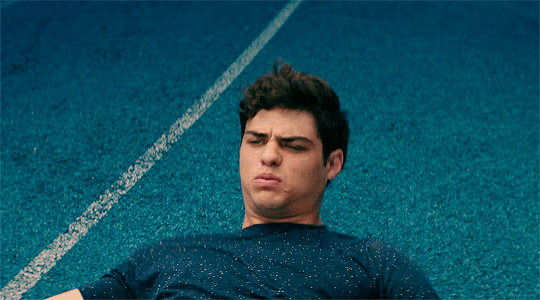 [row]"We're so invested in Peter and Lara Jean, that seeing them go through struggles is going to be hard but also something everybody can relate to. The next shiny face comes in and you're like, Oh shoot, this guy's really nice too. What do I do?."[/row]
Okay, fine. We will allow it just as long as we actually get the sequel AND some adorable Peter and Lara scenes. Deal?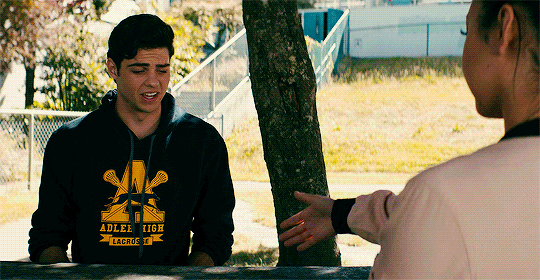 To All the Boys I've Loved Before is currently streaming on Netflix! You can also purchase the To All the Boys I've Loved Before trilogy here.
Having studied Media & Writing at James Madison University, I always knew that I wanted to do some type of creative writing, but being able to write about zombies, Starks, and superheroes on a daily basis for Fan Fest is my actual dream. While I probably shouldn't be as proud as I am to be so similar to Nick Miller, I do hope to one day write my own "Pepperwood Chronicles'.