'This Is Us' Promotes Melanie Liburd to Series Regular for Season 3
Published on August 23rd, 2018 | Updated on August 23rd, 2018 | By FanFest
Fans who have been waiting for any sort of reunion between Kevin Pearson and his ex-wife Sophie are going to have to wait a bit longer as the series just promoted Melanie Liburd to a series regular for the upcoming third season. Liburd was first introduced in the season 2 finale at Kate and Toby's wedding as Beth's cousin, Zoe. She was later seen in one of the game-changing flash-forwards on a plane to Vietnam with Kevin, confirming that the two who hit it off at the wedding, would become an item down the line.
While it will be interesting to see Kevin and Zoe's romance blossom over the course of season 3, fans should also look forward to watching her relationship with Randall and Beth's foster daughter Deja grow as well. The two shared a touching scene in the finale when Zoe opened up about her own troubling childhood, which seemed to get through to a distressed Deja just a bit. At the time the finale aired, Zoe was working as a photographer in Chicago, so it's uncertain just how she will become so ingrained in the Pearson orbit.
Liburd's casting update joins a line of exciting other guest-star announcements including Michael Angarano who will be stepping in to play Jack's mysterious brother Nicky, who is a rather important character in Kevin's Vietnam journey. Malcom in the Middle's Jane Kaczmarek was recently cast to play "a liberal university professor and scientist" and Daredevil's Rob Morgan will be playing Solomon Brown, "a city councilman who oversees the district where Randall's late birth father William lived."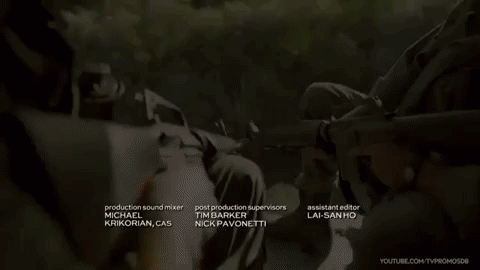 Fans have been looking forward to diving further into Jack Pearson's past and season three has promised to deliver that in heaps. In addition to getting to explore Jack's days in Vietnam, fans can also expect to head back to the early days of Rebecca and Jack as well. The other two flash-forwards are expected to be explored as well, with Toby getting his own episode that will dive into both his backstory and how that plays into that future glimpse of him looking extremely depressed in bed. The season will also be tackling that ominous "her" scene between future Randall and Tess.
Are you excited to see more of Zoe and Kevin? Do you still want him to end up with Sophie? Let us know!
This Is Us returns for season 3 on NBC Tuesday, Sept. 25 at 9/8c!
Source: Deadline
Having studied Media & Writing at James Madison University, I always knew that I wanted to do some type of creative writing, but being able to write about zombies, Starks, and superheroes on a daily basis for Fan Fest is my actual dream. While I probably shouldn't be as proud as I am to be so similar to Nick Miller, I do hope to one day write my own "Pepperwood Chronicles'.