'This Is Us': Milo Ventimiglia Shares a Young Jack BTS Photo
Published on July 18th, 2018 | Updated on July 18th, 2018 | By FanFest
This Is Us embarking on its Big Three, well season three that is! The beloved NBC drama series just recently started production on season three and we can't wait to see what Dan Fogelman and Co. have in store for us and our tear ducts.
Seasons one and two of This Is Us weaved together the many decades that impacted and built the Pearson family we know in the present day, but one of the most vital stories revolved around the mystery of how Jack Pearson died. It consumed viewers and kept them on the edge of their seats until it was revealed that he had died from a Widow's heart after saving his family (and their dog) from a house fire. The revelation sparked many to believe that Milo Ventimiglia, who plays Jack, wouldn't be returning to the series after Jack died, but that is far from the case.
[row]"In many ways, Jack might be the character we still have the most to learn about, because he's kept so many secrets in this period before we've really known him," series creator Dan Fogelman told EW. [/row]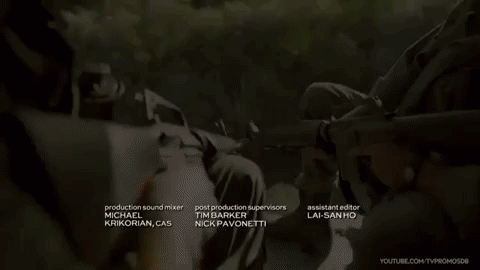 Jack Pearson was a man of mystery and season three is going to take a deep dive into the man and father we've grown to love over the past two years. We're going to spend some time flashing back to his days in Vietnam, which will be mirrored in the present day story as we saw a flash forward of Kevin traveling to Vietnam holding the photo of Jack and Jack's bother from the war. We also spoke with Jon Huertas, who plays Jack's best friend Miguel on the show, and he hinted that season three would spend some time exploring the earlier days of their friendship.
[row]We're definitely going to explore how they became friends, the early days of the relationship between Jack, Rebecca and myself, and just how that all came together. I definitely do think that we're going to see how Jack and Miguel met before he met Rebecca, and it's gonna be somewhere around the time Jack's coming back from Vietnam," he told Fan Fest. [/row]
Well, today Ventimiglia took some time to share a behind the scenes shot of him filming what is definitely a young Jack scene. The photo shows Ventimiglia in the driver's seat of an old car with his reflection in the rearview mirror looking towards a bunch of cameramen. "Here we go @NBCThisisUs season 3″ he captioned the photo with his signature sign-off MV at the end. Check it out below and if you look closely at the cameramen you can also spot a Big Three Homes hat!
Here we go @NBCThisisUs season 3. MV pic.twitter.com/wfvtSAU1Pa

— Milo Ventimiglia (@MiloVentimiglia) July 18, 2018
Diving deeper into Jack's story is going to be a highlight for season 3, but in addition to Kevin's story, the flash-forwards in the season 2 finale also hinted towards a depressed Toby and earlier in the season, we saw a much older Randall and Tess talking about going to visit "her", leading the show into it's next big "how did Jack die?" mystery. The best part? That's all in the future, so there's still the teenage and young decades to unpack as well!
This Is Us season 3 returns to NBC on September 25th.
Having studied Media & Writing at James Madison University, I always knew that I wanted to do some type of creative writing, but being able to write about zombies, Starks, and superheroes on a daily basis for Fan Fest is my actual dream. While I probably shouldn't be as proud as I am to be so similar to Nick Miller, I do hope to one day write my own "Pepperwood Chronicles'.