'This Is Us': Mandy Moore Opens Up About Jack's Vietnam Storyline
Published on September 26th, 2018 | Updated on September 26th, 2018 | By FanFest
This Is Us fans were given their first real introduction to Jack's days fighting in Vietnam during Tuesday night's season three premiere. While on his first date with Rebecca Jack reveals that he recently got back from the war, that his brother died while they were there, and that he doesn't like talking about it. The show also featured a quick and dark flashback of Jack on the front lines. It was a jarring scene and set things in motion as to what fans should expect from Jack's story moving forward.
While speaking with People recently Mandy Moore echoed this sentiment about just how monumental and special his journey will be this season.
[row]"Jack has a whole Vietnam storyline that I think is so fascinating and not often seen, something of this magnitude on network television."[/row]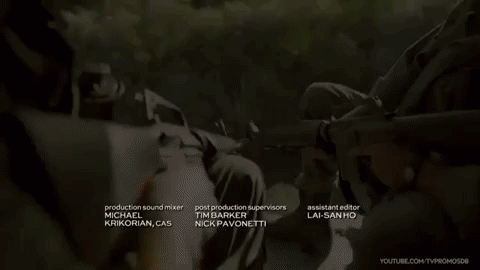 Having revealed Jack's death in season two has finally freed up the writers to dive deeper into this character who for two seasons has mainly been defined by his family. Taking a look back into his past will not only give fans the opportunity to learn more about Jack in general but how his past shaped him into the man we've all fallen in love with.
[row]"It's really powerful, and it gives us further evidence of who this man was, like what he brought to the table in his relationship, in his marriage, as a father. There's a lot about that time in his life that nobody knows about that we'll start to dig into this season, and I think it's really interesting and compelling," she continued.[/row]
The flashbacks to Vietnam will pair nicely with Kevin's storyline this season as well. Season two showed a flash-forward of Kevin (and his new girlfriend, Zoe) on a plane to Vietnam where he hopes to learn more about his father. While it's sure to be a tough journey for him, the execution will be unlike anything we've seen on This Is Us so far. So, start emotionally preparing yourselves now, people!
Are you looking forward to Jack's Vietnam storyline? Let us know!
This Is Us airs Tuesdays at 9/10c on NBC!
Having studied Media & Writing at James Madison University, I always knew that I wanted to do some type of creative writing, but being able to write about zombies, Starks, and superheroes on a daily basis for Fan Fest is my actual dream. While I probably shouldn't be as proud as I am to be so similar to Nick Miller, I do hope to one day write my own "Pepperwood Chronicles'.