This Girl Was Pulled Over While Wearing 'Shrek' Makeup and Twitter Was Ogrejoyed
Published on October 24th, 2017 | Updated on October 24th, 2017 | By FanFest
If you're bored at work and looking for a laugh you've come to the right place because I'm here to tell a tale that will completely 'shrek' you to tears.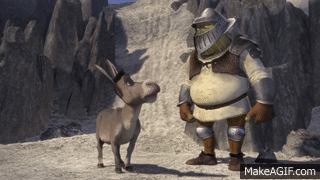 So, on Monday 18-year-old Haylee Mazmanian, a senior at Santiago High School in California, attended a makeup class at her Christian Arts & Theatre program. She began the evening looking like so:
After class, she decided to drive her friends to Chick-Fil-A looking like this:
So naturally, Haylee was pulled over on her way there in all of her Shrek makeup glory.
ok so I got pulled over on my way home from makeup class… pic.twitter.com/Nyn7rOa1LM

— haybay (@_haybayy) October 17, 2017
Haylee told Buzzfeed news that the officer didn't say anything about her makeup and the Corona Police Department also released a humorous statement about the situation.
"Officer Hartman, contrary to what some may say, was certainly not engaging in Ogre-Profiling that night. As the consummate professional, Officer Hartman's focus was traffic safety. Not being one to judge, Officer Hartman did not draw attention to Ms. Mazmanian's complexion or unique ears during his interaction with her, which is what we would expect of our officers."
Haylee later tweeted out a photo of herself saying "ok so I got pulled over on my way home from makeup class…" which has since been liked over 260,000 times and retweeted over 60,000 times. As we are all very much aware by now, Twitter can be a hilarious place once a viral photo or tweet starts to make it's way around.
For Haylee's Shrek tweet, it was all about the sick Shrek puns.
1.
2.
3.
4.
5.
6.
7.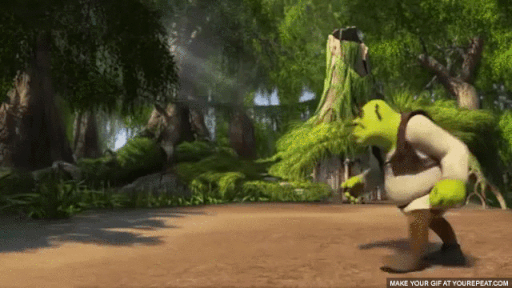 8.
Now, this isn't the first time that Shrek humor has been a thing. For years, fans on Twitter and Tumblr have been having a blast with all things Shrek. It's really quite the fandom.
9.
10.
11.
12.
13.
14.
15.
Never change Shrek fandom, never change!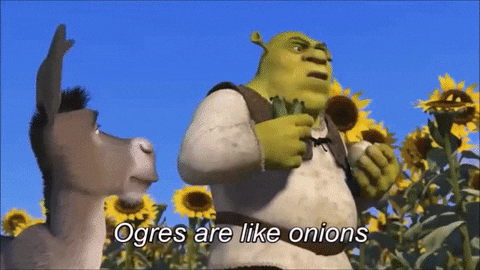 Related:
The Young Han Solo Movie Finally Has a Name So Naturally, Twitter Made it a Meme
The New 'Black Panther' Trailer Is Here and Twitter Did Not Disappoint
Mark Ruffalo asks fans to help him 'Name His Band' on Twitter
Having studied Media & Writing at James Madison University, I always knew that I wanted to do some type of creative writing, but being able to write about zombies, Starks, and superheroes on a daily basis for Fan Fest is my actual dream. While I probably shouldn't be as proud as I am to be so similar to Nick Miller, I do hope to one day write my own "Pepperwood Chronicles'.