The Walking Dead's Final Season Will Address Some Major Errors from Season One
Published on July 27th, 2022 | Updated on July 27th, 2022 | By FanFest
Since the debut of The Walking Dead Season 1, a lot has changed, but there's still one significant plot hole that the AMC series never addressed until now.
The Walking Dead franchise is currently experiencing a particularly bittersweet moment. The future of the series is already being considered by fans, with several spinoffs on the way. The Daryl spinoff will reunite viewers with some of TWD's missing characters, while Isle of the Dead is being highly anticipated by Jeffrey Dean Morgan. To make matters even sweeter, Andrew Lincoln and Danai Gurira resurfaced at San Diego Comic-Con to reveal a brand-new Rick and Michonne spinoff.
Despite the fact that The Walking Dead has well over 100 episodes, its conclusion may be very short. It's not quite done with its main narrative yet; in Season 11C, Daryl, Maggie, and the others will face off against Lance Hornsby and the Commonwealth. There will even be a subplot that finally closes a long-standing story hole dating back to TWD's initial season.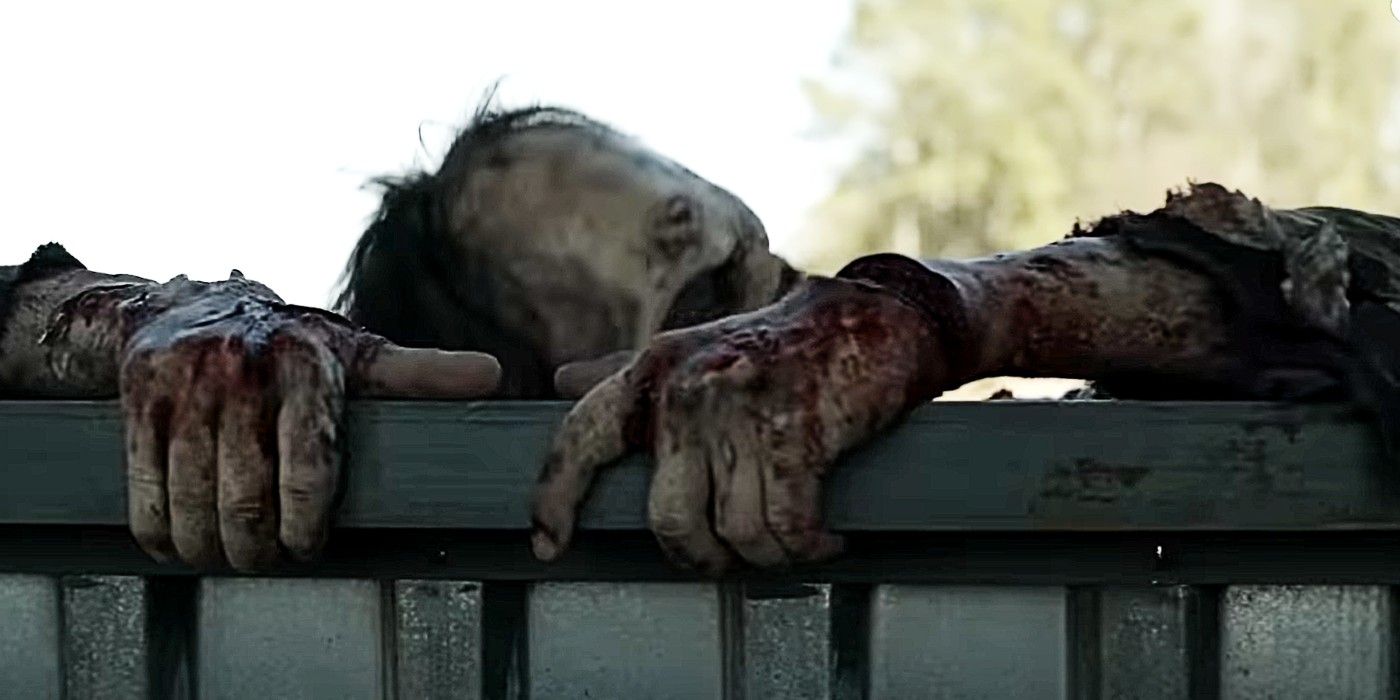 AMC revealed the release date for its final batch of installments during its SDCC panel discussion, which included an official Season 11C trailer. It was a nostalgic recap of The Walking Dead's history that covered the first 30 seconds. Glenn, Abraham, and Carl made brief appearances as the trailer zoomed toward the present day and
Aaron was shown in a post-credits sequence at an unknown place, speaking to someone off-camera.
He said, "I've heard stories of walkers that could climb walls and open doors. I was never sure if they were just stories."
A walker began climbing a fence, and a door handle started to turn as he spoke. The Walking Dead: World Beyond's post-credit scene would've reminded audiences of the advanced walkers in France that resurrected quickly, retained some intellect, and could run. Season 1 fans, on the other hand, may recall the intelligent walkers from Season 1.
Walkers did some strange things in Season 1. One grabbed a doll and another destroyed a glass door with a brick. They also climbed the fence, opened a door, and avoided obstacles. However, since the start of Season 2, TWD hasn't depicted any more "intelligent" zombies (although there were several instances where walkers utilized items like flamethrowers). Robert Kirkman created the zombies in the comic as unintelligent.
The Season 11 trailer confirmed that TWD is finally going to open up Pandora's Box. Smart walkers will undoubtedly raise the stakes for the final season, but they'll be tough to explain. Evolving isn't an option; if it were, all of the zombies seen in the series would have evolved. Perhaps the smart zombies are involved with government experiments and gene splicing, as was previously suggested by some fans, but it doesn't explain how those who weren't initially intelligent became so.
TWD has some explaining to do, and fans will be eagerly be awaiting the answer.
The Walking Dead Season 11C premieres Oct. 2, 2022.
Covering superheroes, anything dark, horror, and more! Lead writer for Fan Fest