The Walking Dead wins Favorite Cable Sci-Fi/Fantasy Series at the #PCAs
Published on January 18th, 2017 | Updated on January 18th, 2017 | By FanFest
There were many incredible moments, well-deserved wins, and a moving speech by Tyler Perry during the two-hour televised People's Choice Awards this evening. While many of the awards did get aired during the time slot on television, some were not presented on CBS tonight. One of those awards was the Favorite Cable Sci-Fi/Fantasy Series award. The competition in the category was immeasurable as American Horror Story, Orphan Black, Teen Wolf, Shadowhunters, and The Walking Dead were all up for nominations.
After the award ceremony aired, a full list of winners was provided on the People's Choice website and we found out that the show who took home the aforementioned award was none other than The Walking Dead. We have to admit, we're glad the series took home the award.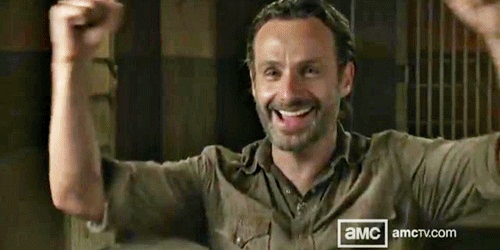 Earlier today, The Walking Dead held the spotlight for a different reason as it was announced that producers 'turned down the violence' due to backlash after the season 7 premiere. Fans have been, and will likely remain torn on the question of whether the violence was truly outlandish, or if it was necessary to portray Negan's evil. However, for the remainder of season 7, fans can expect a lot less gore.
Even with the heart-wrenching season premiere, The Walking Dead fans are dedicated to the series and the cast as they voted TWD into a win this evening. Each win for the series proves further that The Walking Dead family is an unstoppable force, and we're proud to be part of it. The work that goes into the series by each and every person associated with it has united people from all across the world, and there's nothing more special than that, especially today.
A special shout out is deserved by the cast, for their devotion to the series, their characters, and their interpersonal relationships as a whole. They truly care about The Walking Dead as much as their fans do. Congratulations to all of you, you've earned it.