'The Walking Dead' Goes Behind the Scenes of That Haunting Cemetery Scene
Published on November 28th, 2018 | Updated on November 29th, 2018 | By FanFest
*This post contains spoilers from The Walking Dead's mid-season finale*
If you're still reeling over The Walking Dead's midseason finale, you are not alone. We're still in denial about Jesus's death and don't even get us started on those terrifying Whisperers. Although, as dreadful as the entire scene was, we do have to admit that the cemetery sequence was by far one of the scariest in Walking Dead history.
Between the fog, the walkers/Whisperers, and Daryl's dog wandering around helplessly, we were on the edge of our seats the entire time. Well, knowing how awesome the scene was, AMC released a fantastic behind the scenes video that not only takes us into how the whole thing came together but it also highlighted Jesus' epic fight scene, gave Tom Payne the opportunity to share some heartfelt words, and Josh McDermitt…well, he's Josh McDermitt. Let's Dive in!
On the Creep Factor:

"This is a really different vibe for us for a midseason finale. It's very sort of quiet and creepy and it's a different kind of horror." -Denise Huth, Executive Producer
On Creating the Cemetery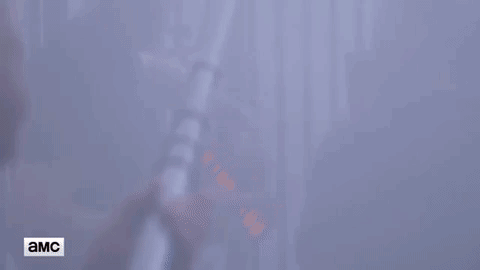 "We chose to build the cemetery set on stage because one of the elements we knew was going to be important was weather and fog, thunderclouds and lightning. To really do those things well in a short time frame you need a controlled environment." -Christian Agypt, Producer/Unit Production Manager
On that Eerie Fog: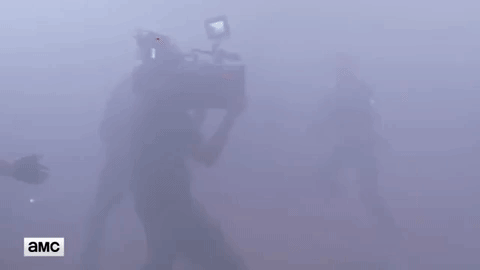 "You can just barely see anything. You don't know what's what. You can't find the Pop Tarts." Norman Reedus, Daryl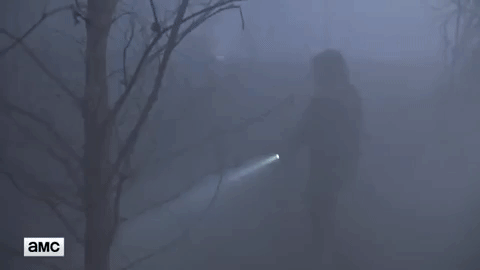 "Ross is very good at his voices and he was doing lightsabers…he and Josh had a lightsaber battle." Tom Payne, Jesus
On Jesus' Fight Scene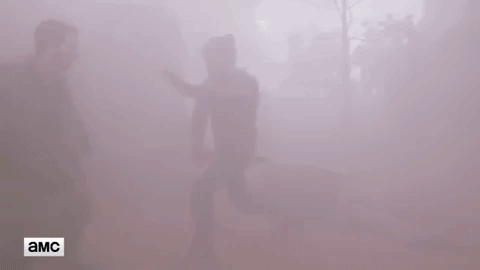 "In this sequence, you get to see Jesus using his sword, and his kicking and martial arts ability, which is something that I've wanted to do on the show since I have been on the show. So, to do it in such a satisfying sequence was really fun for me." -Tom Payne, Jesus
On Battle Weapons: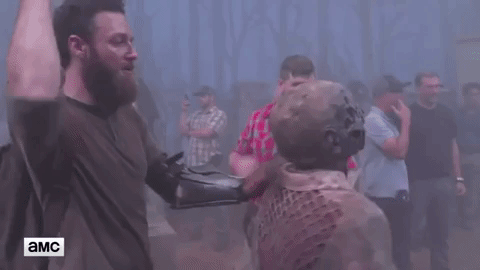 "When we do these big battle scenes we have these weapons. We take one of those swords and cut it in half and put a little green tracking on it. Then they can use that to swing, stab, hack and slash and extend the weapon, and we're going to have to match that." -Aaron Mclane, VFX Supervisor
On Jesus' Death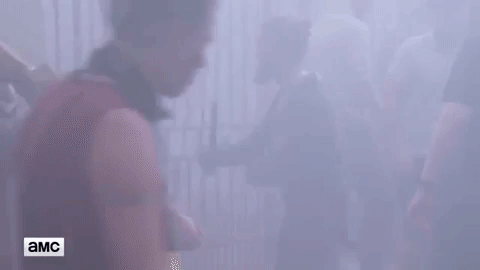 It always sucks to lose a character and Jesus is big, big character in the comics and I think he's always been one of those characters the audience just naturally loves. He has a great, joyful quality about him. To be the character who introduces the new giant threat, I think, is a great way to go. It's a big loss, but it's definitely the start of a massive new chapter in the show." -Denise Huth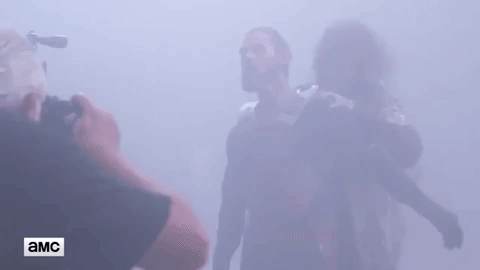 "The Walking Dead has put me into contact with so many thousands of people all around the world and that's honestly been the greatest gift."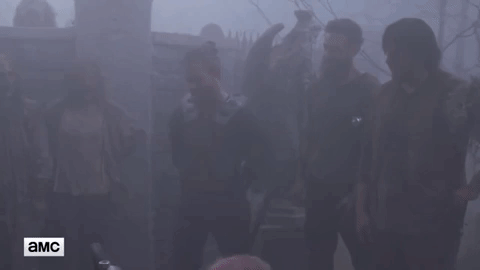 "I'm very grateful for everything this show has given me. Every day that I've come to work on this episode I've been excited to come to work and jumping for joy. Thank you very much."
And, of course, Josh McDermitt being Josh McDermitt: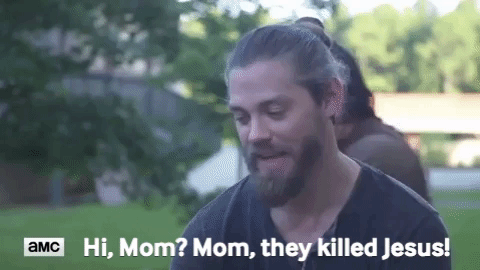 We're so not ready to say goodbye!
Check out the full video below!
The Walking Dead returns to AMC on Sunday, February 10th at 9/8c!
Having studied Media & Writing at James Madison University, I always knew that I wanted to do some type of creative writing, but being able to write about zombies, Starks, and superheroes on a daily basis for Fan Fest is my actual dream. While I probably shouldn't be as proud as I am to be so similar to Nick Miller, I do hope to one day write my own "Pepperwood Chronicles'.