🎺 The Royal Wedding Recap 🎺
Published on May 23rd, 2018 | Updated on May 24th, 2018 | By FanFest
Bright and early Saturday morning nearly 30 million Americans tuned into to watch one of our own, Meghan Markle (aka Rachel from Suits!) marry Britain's most eligible bachelor, Prince Harry, to become the Duchess of Sussex.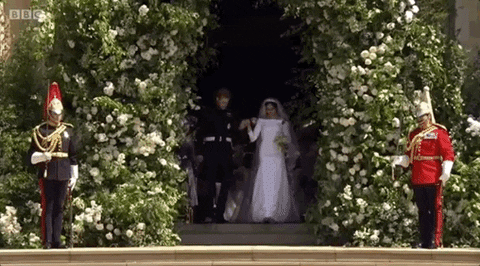 Upon waking up at 6:00 am for the nuptials, I fell into two moods – one was, of course, being super excited to watch history in the form of a televised wedding:
And the other was recognizing that Prince Harry would officially be off the market in a few mere hours:
So, with mimosas in hand, my friends and I prepared to watch this real-life Cinderella story unfold, looking very much like this: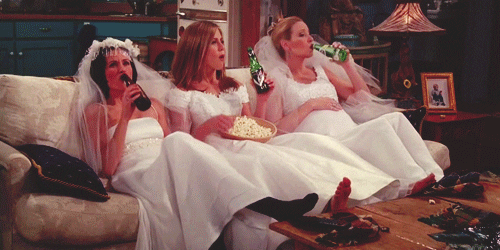 We tuned in a little late to the arrivals, but I loved seeing the cast of Suits in attendance. George Clooney and Oprah have probably been to their fair share of major events, but I'm not sure attending the Royal Wedding was something the employees of Pearson Specter Litt ever envisioned themselves partaking in – good on ya, Suits cast! Also, Rick Hoffman kept the wedding #LITT by staying in character.
Trying to figure out how to make the #RoyalWedding more LITT than it already was @RickHoffman_ 😂 pic.twitter.com/POzoY77QEo

— ♛ Maria \|/ 💚 (@Maria_ARfan) May 19, 2018
Kate Middleton looked stunning, but she was definitely giving us some Kelly Kapoor vibes in her off-white ensemble.
The Beckham's were there and looked flawless.
Other notable celebrity guests included Elton John, Serena Williams, Idris Elba, Carey Mulligan, Marcus Mumford, Tom Hardy, James Blunt, Priyanka Chopra, and James Corden. Also, on the guest list? Prince Harry's ex-girlfriend Chelsea Davy, who as Twitter pointed out, looked exactly like how you probably would if you had to attend your ex's wedding.
There's Chelsea Davylooking exactly like you'd expect any woman to look when attending her ex-boyfriend's wedding. #royalwedding pic.twitter.com/UmTvakRTn9

— Stephanie Faye (@StephanieEphani) May 19, 2018
Enough of all that, though! Let's move on to the main event! Prince Harry arrived first alongside brother and Best Man Prince William.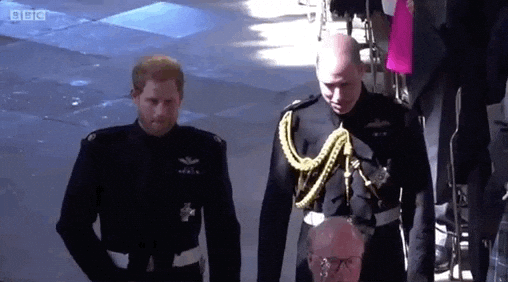 After all these years and everything that they've been through, there really is something about watching these two walking side by side. Here was the pair walking into William's wedding back in 2011. #Feels.
Next to arrive was Meghan Markle's mom, Doria Ragland. She looked absolutely stunning, like a flawless mint macaron.
Doria was by far my favorite part of the entire event. When you think about it, this woman was not only in a completely different country but in a completely different world all alone watching her daughter marry a Prince. She carried herself with such poise and grace and every time they panned to her during the ceremony she was just so overwhelmed with emotion. The world needs more Doria!
Next was the Queen and Prince Philip, Prince Charles, Camila and then Kate Middleton who was leading the charge for all of the flower girls and page boys, including Prince George and Princess Charlotte. It was the most angelic scene watching all the kiddos pile out of the cars, but also probably sent stress shivers up the spines of moms everywhere.
Live footage of Kate Middleton arriving to the Royal Wedding:
Then the moment finally arrived – Meghan was pulling up the driveway to Windsor Castle! The entire morning we'd only been seeing quick clips of her through the car window, so the excitement was palpable to finally see just how beautiful she was going to look.
She was supposed to arrive exactly at 12:00 but according to NBC's coverage, she actually arrived 4 seconds late.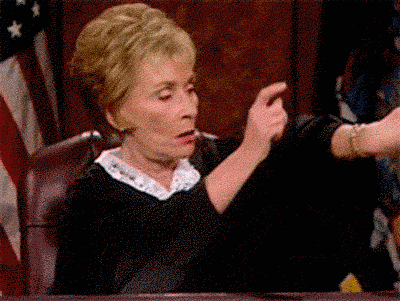 It was no surprise that Meghan looked absolutely STUNNING. She wore a simple yet elegant off-the-shoulder Givenchy gown with one hell of a veil. It had a modern feel but still looked timeless for the reverent occasion.
So, after two hours Meghan finally entered the chapel and basically, the mood of the entire world was well-represented by her page boy.
Prince William did not turn around as Kate Middleton walked down the aisle, but as the younger and wilder Prince, Harry said to hell with tradition and watched his bride. He cried, and let's be honest…so did the world. She was walked down the aisle by Prince Charles because her father had been having health issues and also casually paid for posed paparazzi photos, which naturally the Royals frown upon.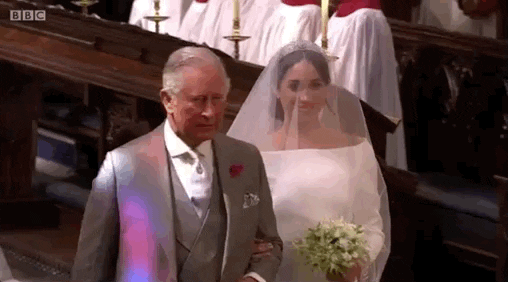 When she finally gets to Harry, this happens: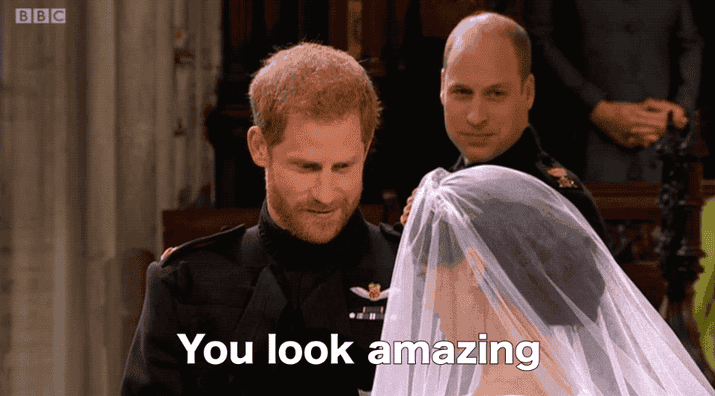 Me, watching a real-life fairy tale happen in real-time:
The ceremony begins and there's some introductory talk of love and marriage, which is romantic but it's so boring compared to what came next. The pair selected Most Rev. Michael Curry to deliver the sermon and it was incredible! He spoke about "The Power of Love" with so much intensity, charisma, and emotion that it brought down the house. He referenced Martin Luther King Jr. and spoke to the redemptive power of love – "When love is the way… poverty will become History."
Another moving moment during the ceremony was when The Kingdom Choir performed a beautiful rendition of "Stand By Me" and it was so glorious to watch. Honestly, I can't speak for certain, but this ceremony had to be the most culturally diverse royal wedding Britain had ever seen. Do yourself a favor and listen to the performance below.
Karen Gibson and @TheKingdomChoir sing "Stand by me" from the West End of the Chapel #RoyalWedding pic.twitter.com/4V1avJlY3K

— Kensington Palace (@KensingtonRoyal) May 19, 2018
The two exchange their vows and are officially announced as husband and wife!
And they're married!! They walk back up the aisle and emerge from the chapel to the crowds waiting outside and give us all exactly what we wanted.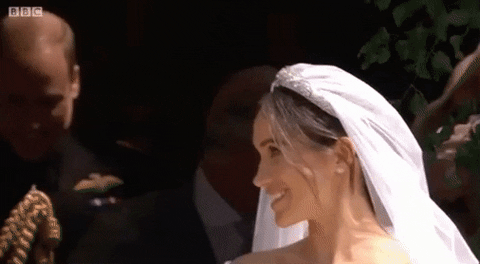 The couple completed their Cinderella story by literally stepping into a horse-drawn carriage to take them on a ride through the streets of Windsor, and I'm pouring myself another mimosa because I just can't wrap my head around this being real life.
Cheers to Prince Harry and Meghan Markle, the Duke and Duchess of Sussex!
Having studied Media & Writing at James Madison University, I always knew that I wanted to do some type of creative writing, but being able to write about zombies, Starks, and superheroes on a daily basis for Fan Fest is my actual dream. While I probably shouldn't be as proud as I am to be so similar to Nick Miller, I do hope to one day write my own "Pepperwood Chronicles'.