The Oscars: Disney Releases 'Black Panther' For Your Consideration List
Published on September 11th, 2018 | Updated on September 11th, 2018 | By FanFest
Now that the Best Popular Film Award is officially out, it's time for Black Panther to continue barreling towards those Oscars. Even though the film had been receiving plenty of Oscar buzz prior to the Academy's idea to hand out a Popular Film award, many still found the timing pretty convenient, seeing it as the Academy's way of nominating the game-changing film but not in the distinguished Best Picture category.
Well, seeing that Black Panther was heralded by critics and audiences alike for its timely story, brilliant acting, and stunning cinematography it makes perfect sense that Marvel is ready to get one of its biggest Box Office smashes of all time some well-deserved recognition. Disney has released their official For Your Consideration list and basically, everyone has a chance at a nomination. Take a look below!
Best Picture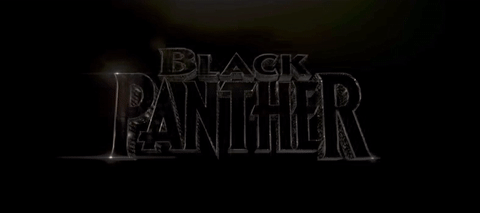 No surprise here. If Black Panther doesn't receive a nomination, the Academy is going to have to face the wrath of Wakanda.
Best Director:

 
Ryan Coogler
"Ryan Coogler is an artist. The man is three for three in his films thus far, and I don't see him striking out anytime soon. So whether it's in one category, the other, or both, the movie is worthy of recognition,"
Black Panther 
star Sterling K. Brown told 
Variety
early this year.
Best Actor:
Chadwick Boseman
Boseman shined as T'Challa, channeling both the earnestness and charm of the King of Wakanda. Not only that, but he practically embodies the character in real life. His performance is well-worth the nomination.
Best Supporting Actor:
Pretty much all the additional orbiting men in Black Panther were submitted for Best Supporting Actor. While they all put forward some fantastic performances, Michael B. Jordan completely stole the film in one of his career-best roles. While Whitaker has already won an Oscar for his role in The Last King Of Scotland, this nomination is really Jordan's for the taking. Here is the full list of submitted supporting actors:
Michael B. Jordan
Martin Freeman
Daniel Kaluuya
Winston Duke
Sterling K. Brown
Forest Whitaker
Andy Serkis
Best Actress:
Disney chose to not break up the females into Actress & Supporting Actress, submitting a powerhouse list of badass women. Truth be told, the women warriors of Black Panther were easily one of the best parts of the film and they are all truly deserving of a nomination. If we had to pick one, we'd, of course, have to go with our girl Danai!
 Lupita Nyong'o
Danai Gurira
Letitia Wright
Angela Bassett
Disney also submitted Black Panther for the following categories:
Best Adapted Screenplay
Cinematography
Film Editing
Costume Design
Visual Effects
Original Score
Original Song:
"All the Stars" by Kendrick Lamar
The Oscar nominees will be announced on Tuesday, January 22 and the 91st Academy Awards will air on ABC on February 24, 2019.
Who do you hope gets nominated from Black Panther?
Having studied Media & Writing at James Madison University, I always knew that I wanted to do some type of creative writing, but being able to write about zombies, Starks, and superheroes on a daily basis for Fan Fest is my actual dream. While I probably shouldn't be as proud as I am to be so similar to Nick Miller, I do hope to one day write my own "Pepperwood Chronicles'.