The Oscars are Adding a New "Popular Film" Category
Published on August 8th, 2018 | Updated on August 8th, 2018 | By FanFest
The most prestigious night in film just got a little more enjoyable. After decades of a traditional ceremony that runs over three hours long, diminishing ratings have inspired the Academy's board of governors to make some changes that will hopefully make the evening more fun for audiences.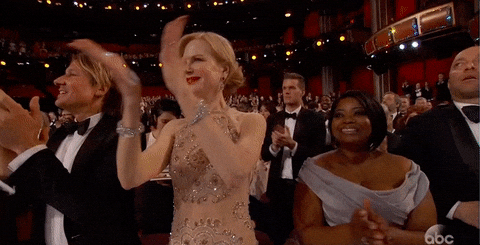 For starters, they will be introducing a new category for Best Popular film, or in Oscar speak "a new category for outstanding achievement in popular film". The eligibility requirements for the category haven't been released yet, but it would allow audience favored films that would typically be looked over the chance to be recognized.
Since making the announcement, many have taken to Twitter to criticize the decision, saying the category is just the Oscar's way of avoiding having to nominate critically acclaimed blockbusters and other genre films such as Black Panther and Wonder Woman for Best Picture.
Oscars designating a new award for "popular movies" just reiterates to its entire voting body and the world the inane conception that genre movies aren't as good as dramatic! independent! films!

It's "I guess Black Panther was fine, but it's no The Artist. Now that's a film!"

— Julia 💀 Alexander (@loudmouthjulia) August 8, 2018
Personally, this feels like a HUGE step back for genre film. Dark Knight, LOTR, District 9, Get Out, & Shape of Water broke the mindsets that scifi and fantasy could be considered BEST PICTURE. Does this new POPULAR category give snobbier members an out? https://t.co/CeMf7B1Cul

— Meredith Woerner (@MdellW) August 8, 2018
re. these Oscar changes: I want #BlackPanther nominated for **Best Film**, not whatever new Popular Trending Thing category they making up

— Evan Narcisse (@EvNarc) August 8, 2018
Popular film should… be nominated in general? What's been defined as Oscar worthy or Oscar bait has been defined by the pretensions of white people.

— Ira (@ira) August 8, 2018
Here's my problem with the Oscars new "Achievement in Popular Film" category… WHY? Why aren't these "Popular Films" (which we can assume means superhero/big-budget films) deserving of nominations in the regular "Best Picture" category? #Oscars #Oscars2019

— Denise Caputo (@dmcaputo) August 8, 2018
While a "Popular Film" category SEEMS like a way to appreciate blockbusters, by relegating them to their own category, the Oscars have invalidated them more than ever. This is just a participation award which prevents well-deserved genre films from actually getting Best Pic noms.

— HoustonProductions1 (@Blockbustedpod) August 8, 2018
While many are already writing off the award, it would give the opportunity for films like A Quiet Place, Avengers: Infinity War, Deadpool 2, Mission: Impossible – Fallout, Mamma Mia! Here We Go Again and the beloved actors and actresses in them a presence at the ceremony.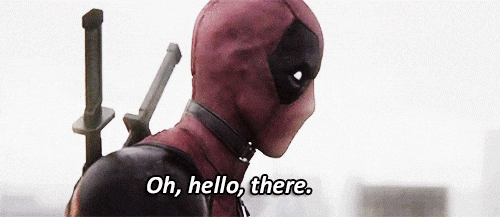 Additionally, the Oscars will be striving for a shorter ceremony, which will surely be a more welcome change amongst audiences. The evening typically consists of 24 competitive awards, of which there are only a few major categories viewers tune in to see (that often come towards the end). Over the years they've added in the live performances of Best Original Song to make the three-plus hour program more enjoyable, but now they will begin "present[ing] select categories live, in the Dolby Theatre, during commercial breaks (categories to be determined)." So, certain awards will be handed out during commercial breaks and then their wins will be quickly edited and included later in the evening.
Lastly, they moved up the date of the 92nd Academy Awards, which will honor the best films of 2019, to Sunday, February 9, 2020, from the previously announced February 23. The 91st Academy Awards will still air on February 24, 2019.
Here is the full statement released by The Academy
[row]
Dear Member,
Last night, the Board of Governors met to elect new board officers, and discuss and approve significant changes to the Oscars telecast.
The Board of Governors, staff, Academy members, and various working groups spent the last several months discussing improvements to the show.
Tonight, the Board approved three key changes:
1. A three-hour Oscars telecast
We are committed to producing an entertaining show in three hours, delivering a more accessible Oscars for our viewers worldwide.
To honor all 24 award categories, we will present select categories live, in the Dolby Theatre, during commercial breaks (categories to be determined). The winning moments will then be edited and aired later in the broadcast.
2. New award category
We will create a new category for outstanding achievement in popular film. Eligibility requirements and other key details will be forthcoming.
3. Earlier airdate for 92nd Oscars
The date of the 92nd Oscars telecast will move to Sunday, February 9, 2020, from the previously announced February 23. The date change will not affect awards eligibility dates or the voting process.
The 91st Oscars telecast remains as announced on Sunday, February 24, 2019.
We have heard from many of you about improvements needed to keep the Oscars and our Academy relevant in a changing world. The Board of Governors took this charge seriously.
We are excited about these steps, and look forward to sharing more details with you.
John Bailey and Dawn Hudson
[/row]
What are your thoughts on the Popular Film category? Let us know!
Having studied Media & Writing at James Madison University, I always knew that I wanted to do some type of creative writing, but being able to write about zombies, Starks, and superheroes on a daily basis for Fan Fest is my actual dream. While I probably shouldn't be as proud as I am to be so similar to Nick Miller, I do hope to one day write my own "Pepperwood Chronicles'.