'The Meg' Takes a Huge Bite Out of the Weekend Box Office
Published on August 13th, 2018 | Updated on August 13th, 2018 | By FanFest
While early predictions were expecting The Meg to underperform at the box office this weekend with $20-22 million, the Jason Statham shark movie surprised everyone by nearly doubling that with a $45 million opening. The film finally managed to dethrone the reigning Mission Impossible – Fallout and gave Statham his best solo film debut. In addition, the film managed to earn an extra $97 million overseas.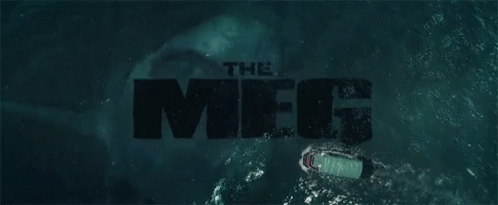 So, come Monday morning, Warner Bros. must have been feeling pretty great, and with their upcoming Crazy Rich Asians hitting theaters this weekend they're shaping up to be a top contender once again. The Meg cost about $200 million to both make and market so to earn about 120 percent more than what analysts were expecting shows that there still is a place for these types of blockbusters in the summer.
Coming in third behind Mission Impossible – Fallout was Disney's Christopher Robin, which earned an estimated $12.4 million, bringing the delightful film starring Ewan McGregor to a global total of $62.1 million. In fourth was Sony's horror film Slender Man, which managed to earn $11.3 million, covering the film's entire $10 million budget. Fifth place surprisingly went to Focus Features' BlacKkKlansman with $10.8 million, giving director Spike Lee his best opening in nearly a decade. The film starring Topher Grace and Adam Driver has been raved by critics and won the Grand Prix at the Cannes Film Festival.
The Meg stars Jason Statham, Ruby Rose, Cliff Curtis and Rainn Wilson. It finds the prehistoric and massive Megladon, the largest marine predator that ever existed and was thought to be extinct, alive and on the hunt, specifically towards a sunken submersible. You can check out the full synopsis below:
[row]"A deep-sea submersible—part of an international undersea observation program—has been attacked by a massive creature, previously thought to be extinct, and now lies disabled at the bottom of the deepest trench in the Pacific…with its crew trapped inside. With time running out, expert deep-sea rescue diver Jonas Taylor (Statham) is recruited by a visionary Chinese oceanographer (Winston Chao), against the wishes of his daughter Suyin (Li Bingbing), to save the crew—and the ocean itself—from this unstoppable threat: a pre-historic 75-foot-long shark known as the Megalodon. What no one could have imagined is that years before, Taylor had encountered this same terrifying creature. Now, teamed with Suyin, he must confront his fears and risk his own life to save everyone trapped below…bringing him face to face once more with the greatest and largest predator of all time."[/row]
The Meg is currently in theaters!
Having studied Media & Writing at James Madison University, I always knew that I wanted to do some type of creative writing, but being able to write about zombies, Starks, and superheroes on a daily basis for Fan Fest is my actual dream. While I probably shouldn't be as proud as I am to be so similar to Nick Miller, I do hope to one day write my own "Pepperwood Chronicles'.