'The Kindergarten Teacher' Trailer Promises a Riveting Psychological Thriller
Published on August 10th, 2018 | Updated on August 10th, 2018 | By FanFest
Netflix's The Kindergarten Teacher just released its first official trailer and from the looks of it, it's easy to see why it was praised by critics at the Sundance Film Festival. Helmed by Little Accidents' director Sara Colangelo, The Kindergarten Teacher follows an ordinary teacher (Maggie Gyllenhaal) whose life gets a jolt of inspiration once she learns that one of her students has a rare talent she can exploit.
"The sun hits her yellow house. It's almost like a sign from God."
That's the poem a struggling writer and kindergarten teacher named Lisa hears one of her students reciting off the cusp in class that sets her on an obsessive and thrilling tailspin downward and she becomes neurotically fixated with the adorable young prodigy. When she shares his words with her poetry class to rave reviews, her obsession with getting more out of Jimmy only begins to grow.
Seeing him as a modern-day "Mozart" whose parents are holding him back, Lisa takes things into her own hands by calling him after school, stalking his home, and even going as far as kidnapping him from the school playground and taking him away so that they can "publish a book with his name on it."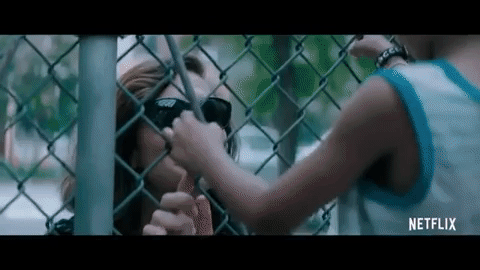 The psychological drama is promised to be full of surprises with an "ending as tense as any thriller." Also written by Colangelo, The Kindergarten Teacher stars The Maze Runner's Rosa Salazar, Mozart in the Jungle's Gael Garcia Bernal, and the adorable Parker Sevak as Jimmy. The film was financed and co-produced by Pia Pressure, Farcaster Films, Imagination Park Entertainment, Manhattan Productions and PaperChase Films.
The Kindergarten Teacher will drop on Oct. 12 on Netflix. You can watch the full trailer below!
Having studied Media & Writing at James Madison University, I always knew that I wanted to do some type of creative writing, but being able to write about zombies, Starks, and superheroes on a daily basis for Fan Fest is my actual dream. While I probably shouldn't be as proud as I am to be so similar to Nick Miller, I do hope to one day write my own "Pepperwood Chronicles'.