The Idea Behind the Halloween Classic 'Hocus Pocus' was Originally Much Different
Published on October 12th, 2017 | Updated on October 12th, 2017 | By FanFest
When you think of classic Halloween films, Hocus Pocus is one of the first that comes to mind. The Sanderson sisters have become a staple in the pop culture world, as has the film itself. It's not just those sisters that we all love either, it's Binx and Billy and Max and Dani as well.
It's hard to imagine Hocus Pocus being anything other than what it is, so imagine our surprise when we heard that the film once had a very different idea behind it.
Mick Garris spoke with EW recently about Hocus Pocus and the story we've never known.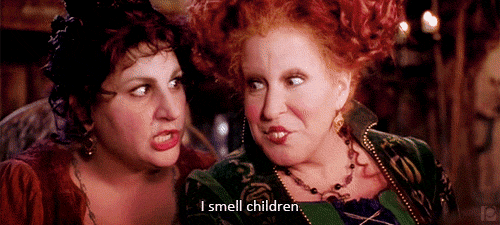 Garris wrote the draft for the film, but it was first titled Halloween House. It was a 'much darker' version of what we all know now as Hocus Pocus. The storyline had the same underlying idea, but originally it was about 12-year-olds who were up against more sinister sisters.
So we guess the whole thing wasn't really THAT different, but with a darker idea behind it, we see where some scenes could have taken a different turn.
'The kids being younger and in more jeopardy was certainly something more explicitly frightening.'
In the end, the movie had multiple writers and the kids are obviously a few years older than Garris' targeted 12, but there's still a good mix of spooky and humor in Hocus Pocus. In all honesty, we aren't sure we'd want it any other way.