'The Grudge' Reboot is in the Works
Published on March 19th, 2018 | Updated on March 19th, 2018 | By FanFest
It would seem as though 2018 truly is 'the year' for horror fans. A reboot to the 2004 horror/thriller film The Grudge has been announced, with Sam Raimi and Rob Tapert (from Ghost House) at helm as the Producer.
Variety reports Sony Pictures' new take on the movie will star Demian Bichir (The Hateful Eight) and Andrea Riseborough (Battle of the Sexes). Nicolas Pesce is currently set to direct, having already written a script for the movie.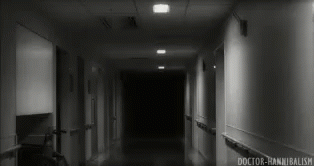 Production is set to begin in May, but no release date has been set yet.
"We are so excited about this new adaptation," Raimi said. "We went back to the original source material to deliver a relentless supernatural thrill ride that explores the horrors of American suburbia."
The original film came out in 2004 and starred Sarah Michelle Gellar. The story followed an American nurse (Gellar) who was exposed to a supernatural curse while working in Tokyo. This curse sends a person into a powerful rage before killing them and spreading to another victim.
Source: IGN
Julia recently published her first novel, titled; Anomic. She is currently co-authoring a novel called 'Snow Falls'. She has a B.A in Communications with concentrations in Professional Writing and Public Relations. She is also in the United States Army Reserves as a Military Police Officer, and is currently in the process of going back to school for her Masters Degree in Business. When she isn't writing, she is co-owner of a film production studio called 'Valentine Productions LLC' and she frequently spends her weekends acting in films, or being a stuntwoman.