The CW Cancels Lucy Hale's 'Life Sentence'
Published on May 9th, 2018 | Updated on May 9th, 2018 | By FanFest
While The CW can be notorious for renewing almost everything on their lineup, there are still some shows that just don't make the cut and Lucy Hale's new midseason dramedy Life Sentence, unfortunately, ended up on that list. Hale announced the cancellation on Twitter today with a heartfelt message detailing just how much the show meant to her as well as how shocked she is about the cancellation.
Life Sentence ❤🙏🏼pic.twitter.com/LyrY8MOl4u

— Lucy Hale (@lucyhale) May 8, 2018
The note reads: "Just got the sad news that Life Sentence will not be coming back for a second season. I was emotionally attached to this story and to everyone involved so I'm a little shell-shocked right now, but I feel fortunate that we got to tell a beautiful story. Sometimes things don't resonate with the audience, and shows just don't work but I'm so proud of what we accomplished & for the experience I had. Life Sentence was a show that a lot of us needed, and I am beyond grateful for those who gave our show a chance. Somewhere in the universe, the Abbotts will continue their dysfunctional lives & Stella will continue to be a manic pixie dream girl. The chapter is closing before I wanted it to, but taking this as a life lesson. Things don't always work out in our favor and it's up to us what we do with it. It's been a helluva last year for me and I want to give a huge thank you for the support I've been shown! Love love love to all of you. We created something important and pure and no cancellation can take that away."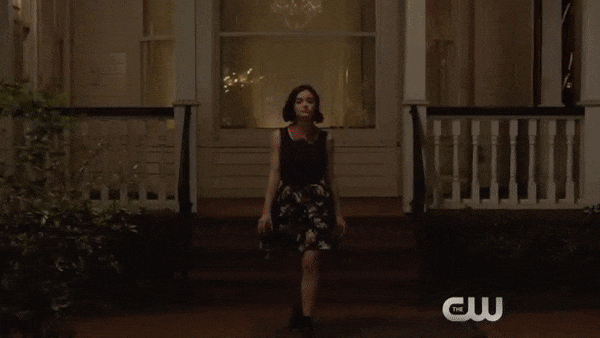 Life Sentence followed a young woman named Stella whose cancer gave her only eight more years to live. So, she spent those eight years living life to the fullest,  taking crazy chances and risks, including marrying a complete stranger, along the way. When the series begins Stella learns that her cancer is cured and she and her family are forced to face the consequences of her young, wild, and free attitude from over the years.
With the cancellation of Life Sentence and the recent renewal of The 100, iZombie and Valor are the only series left waiting to hear their CW fates. Are you sad to see Life Sentence go?
Having studied Media & Writing at James Madison University, I always knew that I wanted to do some type of creative writing, but being able to write about zombies, Starks, and superheroes on a daily basis for Fan Fest is my actual dream. While I probably shouldn't be as proud as I am to be so similar to Nick Miller, I do hope to one day write my own "Pepperwood Chronicles'.