The Christmas Season Officially Kicks Off With Twitter's Nov. 30 vs. Dec. 1 Day
Published on December 1st, 2017 | Updated on December 1st, 2017 | By FanFest
It's been long debated about when the Christmas season actually starts.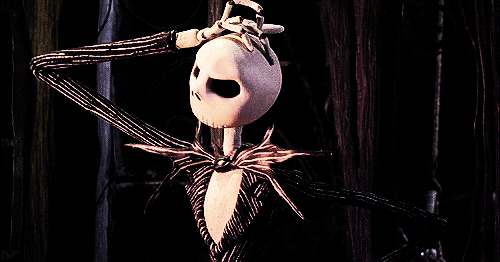 If you ask the department stores it's before Halloween:
I went to target to pick up my prescription, I left with Halloween decorations and some Christmas attire.

— makayla peacock (@_MissMakayla) November 3, 2017
Some think that it should start on November 1:
I have an idea: spirit Halloween turns to Christmas spirit on November 1 and sells Christmas stuff

— hillarymorgan (@hillaryMBS) November 14, 2017
Many go for the day after Thanksgiving:
Literally the day after thanksgiving I was blaring Christmas music. I'M ALIVE AND FESTIVE

— elise (@EliseEcklund) November 25, 2017
However, for years on Twitter, there has been an annual meme understanding amongst users that Christmas starts on December 1 and when the clock strikes 12 on November 30th it's time to put all of that Fall crap away and prepare for some Holiday cheer! So, we've gathered up 15 of some of the best Nov. 30 vs. Dec. 1 tweets for your enjoyment!
1.
11:59 pm november 30 VS 12:00 am december 1 pic.twitter.com/HWYNCbYO3H

— Alex Ruiz (@DimeAlets) December 1, 2017
2.
November 30: I am the owner and operator of the Struggle Bus

December 1: I am the owner and operator of the Struggle Sleigh, Merry Crisis! 🎄

— Tinsel Trin 🤶🏼✨ (@TrinDay21) December 1, 2017
3.
College students on November 30 vs December 1!! #Plantsvszombies pic.twitter.com/nkQWsd4SyY

— Mad D. Caddz (@MaddCaddz) December 1, 2017
4.
Me on November 30 vs. me on December 1 pic.twitter.com/b82kOS4S5D

— Kelsi Wilkie (@_Wilkiek21_) December 1, 2017
5.
Me on November 30 vs me on December 1 pic.twitter.com/CUoojtT26L

— Mikayla (@MikaylaHerig) December 1, 2017
6.
November 30 vs December 1st pic.twitter.com/yVfjXstOwX

— Relatable Quotes (@RelatableQuote) December 1, 2017
7.
nov 30 vs dec 1 pic.twitter.com/4dxDLcNAQS

— دريك (@WhosYoBaghdaddy) December 1, 2017
8.
nov. 30: hit me with a train
dec. 1: hit me with the polar express

— kat evraets (@KatEvraets) December 1, 2017
9.
Me on Nov 30: ugh i just wanna lay in bed all day
Me on Dec 1: ugh i just wanna lay in bed all day and watch the Santa Claus trilogy

— Becky Winters (@its_b_dubs31) December 1, 2017
10.
Nov. 30, 11:59pm
Me: sleep

Dec. 1, 12:00am:
Me: *jumps out of bed, blasts Mariah Carey* "ALL I WANT FOR CHRISTMAS IS YOU"

— Chris Alfonso (@musicalfonso) December 1, 2017
11.
me on nov 30: it's too early for christmas music
me on dec 1: pic.twitter.com/QSvHQ5SmYT

— riley || 189 (@babypetalwt) December 1, 2017
12.
me in november vs me in december pic.twitter.com/pTEq4IlMIh

— mikey 🎅🏾 (@1mikeygarcia) November 17, 2017
13.
NOVEMBER 30: ok i guess ill eat the last bit of leftovers from thanksgiving
DECEMBER 1: [injecting christmas tree scent into my bloodstream] ALL I WANT FOR CHRISTMASSSS IS YOUUUUUUUUUUU BABY

— tater tot (@unexplainedmeme) December 1, 2017
14.
It is time. https://t.co/09OUmYHDkf

— Gabriel Gundacker (@gabegundacker) December 1, 2015
15.
us on november 30th vs. us on december 1st: (life day edition) pic.twitter.com/CG0ccNtmEJ

— ThinkGeek (@thinkgeek) December 1, 2017
And since we are Fan Fest and huge fans of The Walking Dead, we couldn't resist throwing one together!
When do you start celebrating Christmas?
Having studied Media & Writing at James Madison University, I always knew that I wanted to do some type of creative writing, but being able to write about zombies, Starks, and superheroes on a daily basis for Fan Fest is my actual dream. While I probably shouldn't be as proud as I am to be so similar to Nick Miller, I do hope to one day write my own "Pepperwood Chronicles'.