The Backstreet Boys Just Brought My '90s Heart Back to Life
Published on June 29th, 2018 | Updated on June 29th, 2018 | By FanFest
As a hopelessly devoted '90s baby, nothing makes me happier than the fact that the Backstreets Boys are still together and kickin' it all of these years later! Sure, they've released some new music over the years, but they've fully embraced the songs (and dancing!) that made them an iconic boy band staple and therefore are constantly performing their hits on the regular.
So, imagine my glee when the guys recently appeared on The Tonight Show and took part in Jimmy Fallon's classic "Classroom Instruments" skit where they performed their ultimate bop "I Want It That Way" while dressed like actual angels!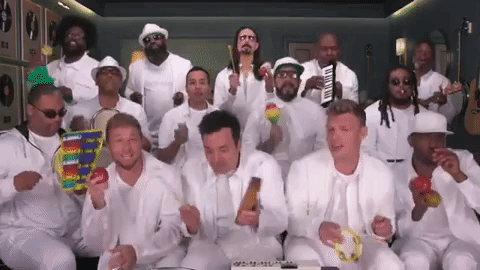 At one point Brian and Jimmy flawlessly swap instruments because of #rawtalent.
Brb… starting a petition that requires Nick Carter to always be holding and/or playing a mini tambourine.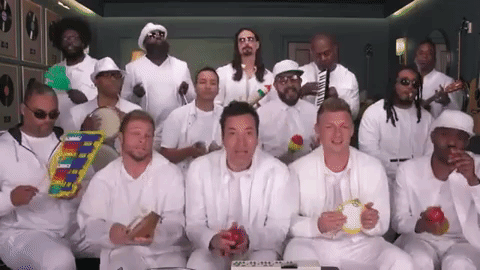 Kevin was a real mood.
At one point during Kevin's solo, Jimmy did this 'lil move, which I find to be extremely appropriate for Kevin's recent Matrix vibe.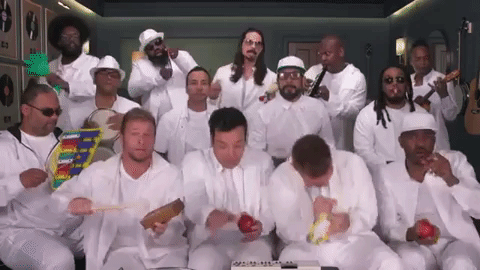 Honestly, it's been a tough week for us '90s kids with the recent closing of Toy 'R' Us and this was the exact thing I needed to bring that nostalgia back. Thank you Backstreet!!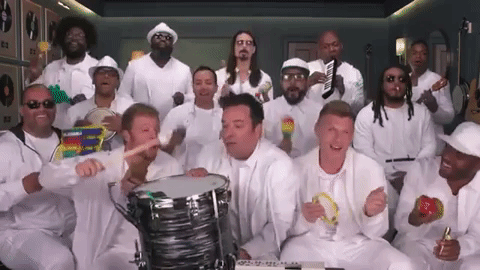 Check out the video below featuring the vocal stylings of Nick Carter, Kevin Richardson, AJ McLean, Brian Littrell, Howie Dorough, and The Tonight Show Crew.
https://youtu.be/gMFsCqrJqwI
Even though the band has embraced the songs that gave them their fame and notoriety, that doesn't mean they don't want to stop making new music. The band also gave a live performance of their latest single "Don't Go Breaking My Heart" which is hopefully the start of the next chapter for Backstreet Boys' career.
[row]"I want to create new memories. We've been singing the same songs for almost 25 years. It's not that we're not excited to sing our old hits, but we want to grow, too. We don't want to be stuck in what was. We want to continue to grow with our fans," BrianLittrell told PEOPLE earlier this year.[/row]
You can check out that full performance below!
https://youtu.be/TT2SF0v3BCw
You can currently catch the Backstreet Boys in Las Vegas where they are in the midst of their Backstreet Boys: Larger Than Life residency until November 2018!
Having studied Media & Writing at James Madison University, I always knew that I wanted to do some type of creative writing, but being able to write about zombies, Starks, and superheroes on a daily basis for Fan Fest is my actual dream. While I probably shouldn't be as proud as I am to be so similar to Nick Miller, I do hope to one day write my own "Pepperwood Chronicles'.