The 30 Best Moments From the 2018 Golden Globe Awards
Published on January 8th, 2018 | Updated on December 6th, 2023 | By FanFest
Kelly Clarkson completely lost it when she saw Meryl Streep: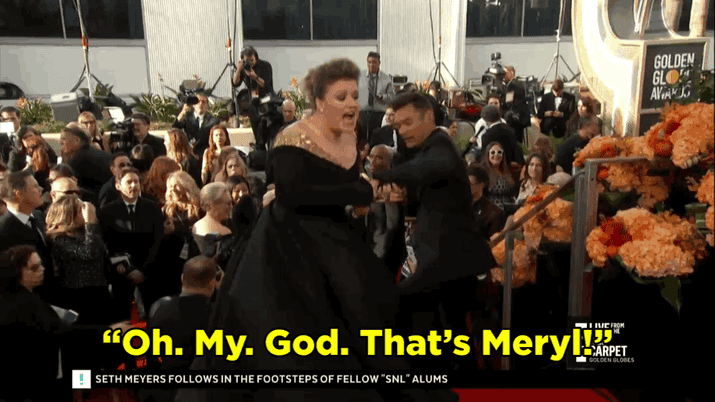 Debra Messing called out E! on the red carpet:
Debra Messing calls out E! for not "paying their female co-hosts the same as male co-hosts." #GoldenGlobespic.twitter.com/RDGEOCEKod

— Michael Blackmon (@blackmon) January 7, 2018
While answering 'why she wore black', Messing took the opportunity to mention E! not paying Catt Sadler the same as her male co-host and people immediately knew that this was going to be unlike any other award show.
Despite being under a ton of pressure, Seth Myers totally nailed his opening monologue: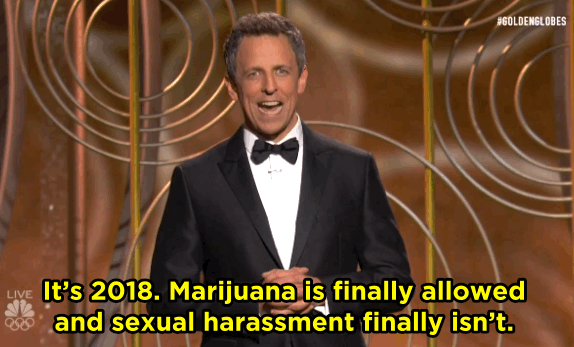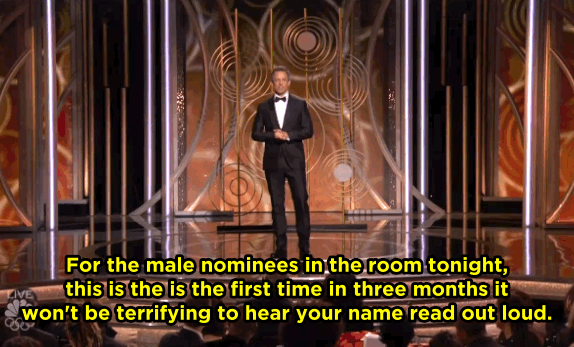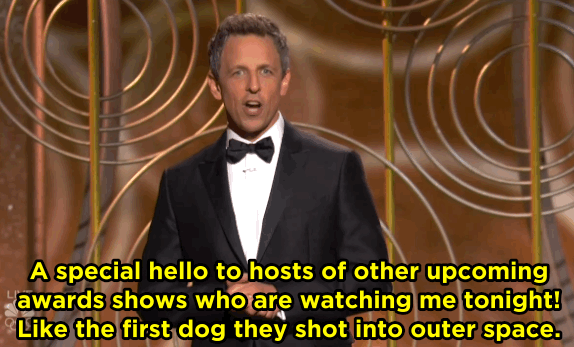 But Amy Poehler was quite the scene stealer when she reclaimed her wine: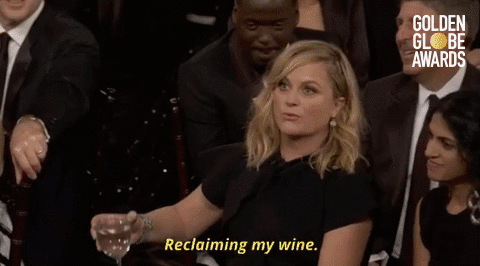 Towards the end of his monologue, Seth went to different people in the room to have them say the punchline to the joke he had just set up. That is until he got to Poehler who insisted that she didn't need the setup and simply delivered her punchline, "Said the peach in Call Me By Your Name, 'This scene is the pits!'"
Tommy Wiseau tried taking over the mic: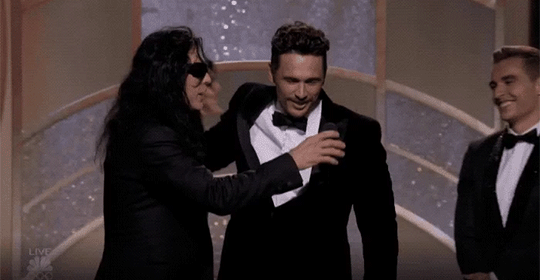 James Franco had just won the award for Best Actor in a Musical or Comedy and brought up Wiseau for whom he portrayed in The Disaster Artist.
And Hugh Jackman looked like this afterward: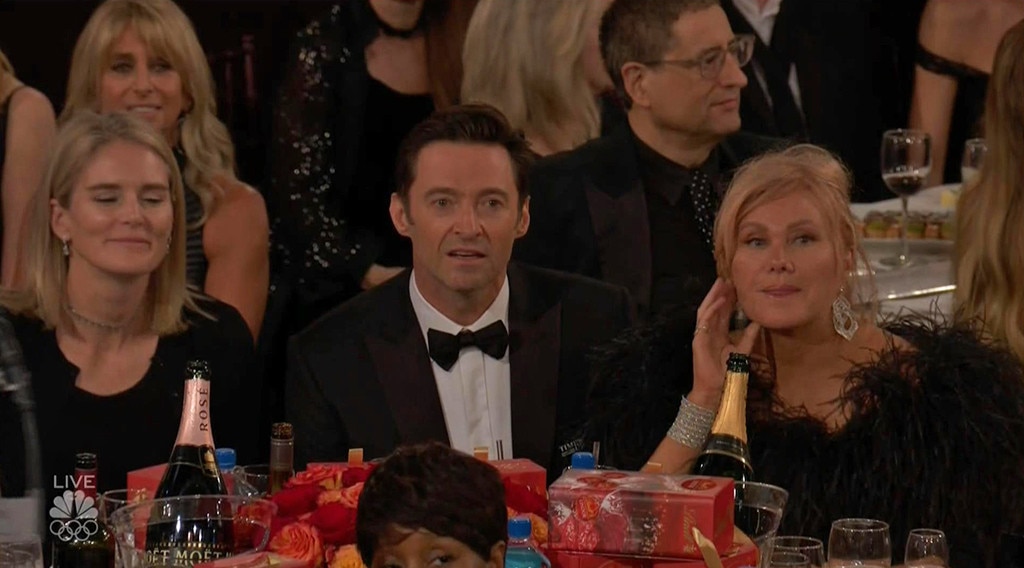 Natalie Portman threw some serious shade when she called out the Best Director category for only having male nominees: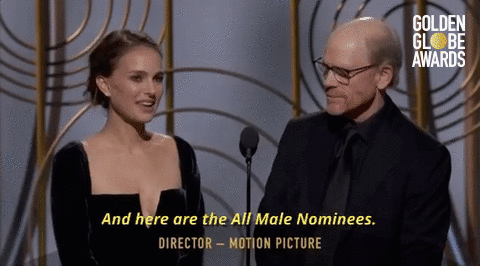 And said nominees had no idea what to do:
Jon Snow and Daenerys Targaryen showed up:
It was bittersweet because just look at them! But also we won't be able to see them again until 2019 
Big Little Lies completely swept the board: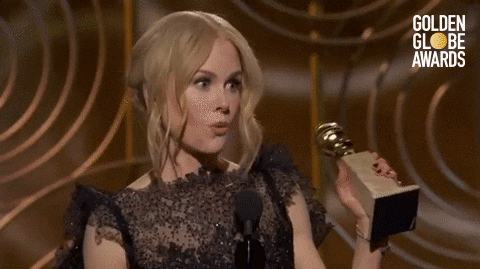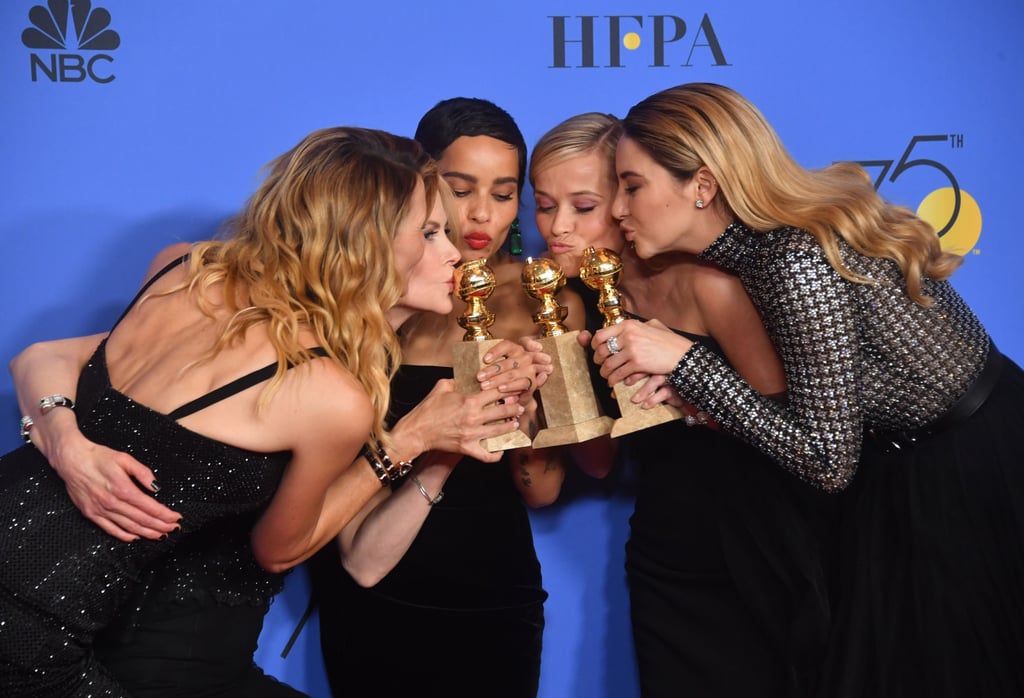 It won for Best Limited Series, Miniseries or TV movie. Nicole Kidman won for Best Actress in a Limited Series and Laura Dern won for Best Supporting Actress.
As did The Handmaid's Tale: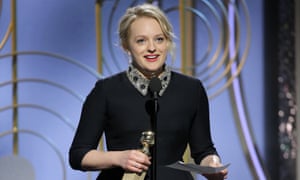 Elisabeth Moss won for Best Actress in a TV drama and the series as a whole won Best TV Drama. In her speech, Moss read some words written by Margaret Atwood who wrote the book the series is based on.
"This is from Margaret Atwood: 'We were the people who were not in the papers. We lived in the blank white spaces at the edge of print. It gave us more freedom. We lived in the gaps between the stories.'"
Frances McDormand was everyone's spirit animal: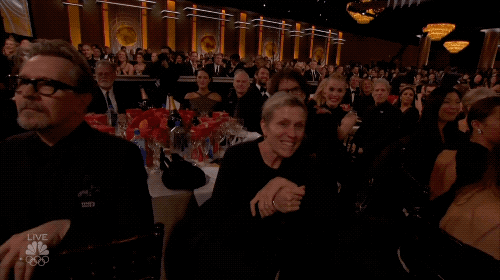 She also walked away with Best Actress in a Drama for Three Billboards Outside Ebbing, Missouri.
Nicole Kidman and Keith Urban embarked on a long journey to this kiss: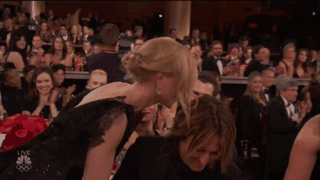 "This Is Me" from The Greatest Showman won Best Original Song:
Benj Pasek and Justin Paul also won this Golden Globe last year for "City of Stars" from La La Land.
Oprah was there:
She was being honored with the Cecil B. DeMille Award, which recognizes outstanding achievement in the world of entertainment: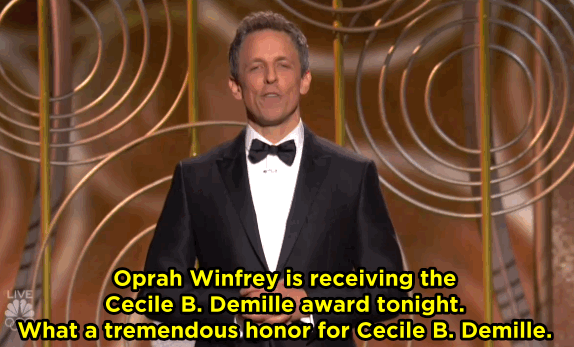 And she already saved 2018 with her beautiful speech: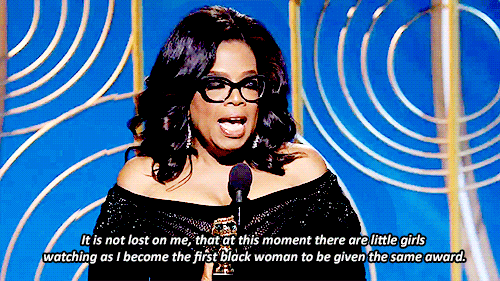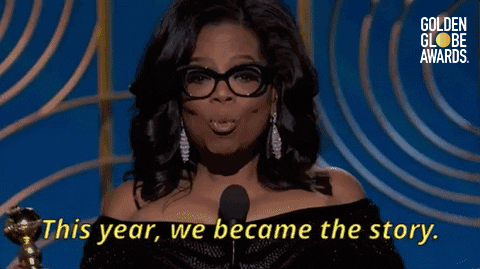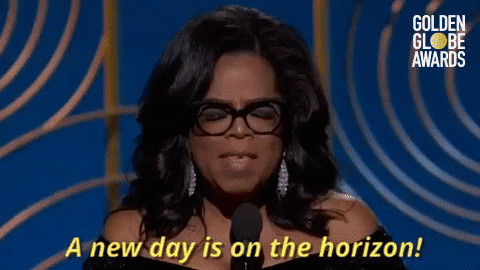 Hermione Granger and Cedric Diggory reunited: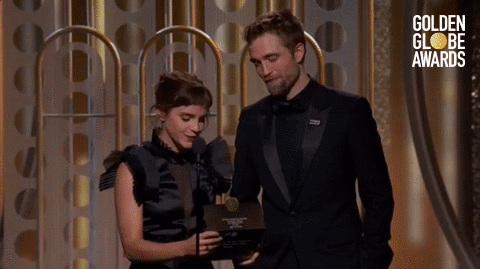 And so did Agustus Waters and Hazel Lancaster from The Fault in Our Stars:
Okay? No, not okay!
Sterling K. Brown was the first black actor to win the Globe for Lead Actor in a TV Drama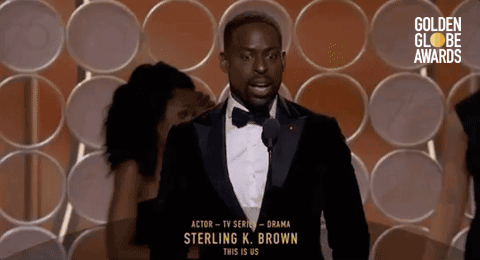 And started his speech the way that every speech should start.
There was so much female love in the room:
Greta Gerwig teared up while watching Saoirse Ronan's speech for her Lead Actress win for Lady Bird.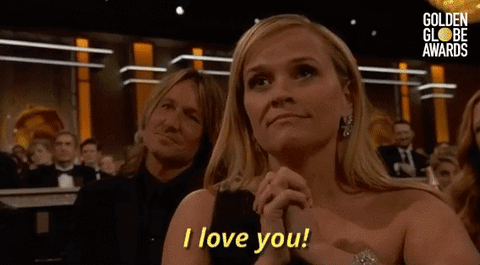 Reese Witherspoon looked on in complete and total adoration during Nicole's speech as well.
The Time's Up movement made its presence known and was so inspiring: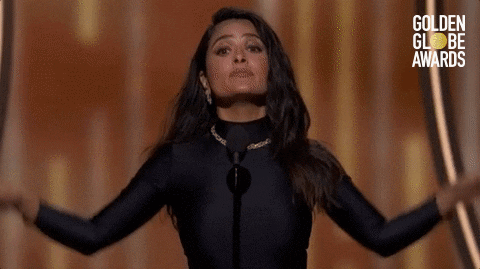 Many celebrities brought female activists as their plus ones to the event including Michelle Williams who brought Tarana Burke, the Founder of the #MeToo Movement and Meryl Streep who brought Ai-Jen Poo, the director of the National Domestic Workers Alliance.
Thelma and Louise reunited!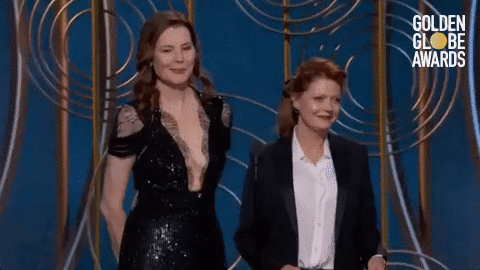 Gary Oldman was surprised to take home the award for Best Actor for The Darkest Hour despite having a rocky past with the Globes: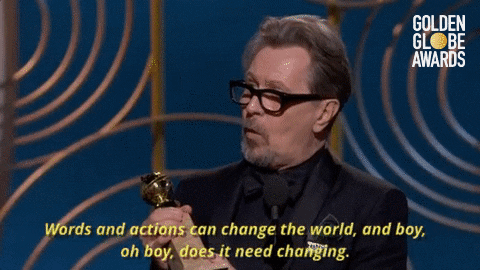 Oldman has made comments in the past about the Globes saying that they were "bent" and didn't have the most ethical practices for determining winners. "Well, I feel very humbled and surprised to be asked to this stage," he said in his opening line. However, it seems that both parties let bygones be bygones and Oldman made a very thoughtful speech and definitely secured himself as a huge contender in the Oscar race.
The cast of the upcoming American Crime Story season stood in a very awkward silence because they didn't know whose turn it was to speak:
Amy Sherman Palladino finally got her win for Amazon's The Marvelous Mrs. Maisel: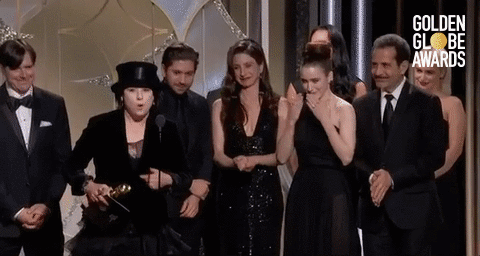 Gilmore Girls was always a huge audience hit but never found its stride in the awards, despite some brilliant writing by Sherman-Palladino and performances from Lauren Graham and Kelly Bishop. However, Sherman-Palladino finally got her moment last night when The Marvelous Mrs. Maisel took home the award for Best TV Musical or Comedy and she certainly brought her quick wit to the stage. Any speech that begins "Oy, spanks" and ends with "Is there cheese backstage?" is definitely worth noting.
Allison Janney introduced I, Tonya with Sebastian Stan and a fake bird on her shoulder:
After turning to the bird and telling it to 'shut up' she also took home the Best Supporting Actress award for I, Tonya.
There was this perfect moment when Call Me By Your Name's Timothée Chalamet realized that he was sitting next to Tonya Harding:
timothée realizing THE tonya harding is sitting right next to him is a mood pic.twitter.com/zCUmSDyBnt

— kris (@siIkysheets) January 8, 2018
Guillermo Del Toro won Best Director for The Shape of Water and was not about to be played off after waiting 25 years for the win:
Guillermo Del Toro wasn;'t going to get punked by the Golden Globes and their "hurry up" music pic.twitter.com/4OD9Khav8z

— gifdsports (@gifdsports) January 8, 2018
And national treasure Tom Hanks delivered a tray full of martinis to his table: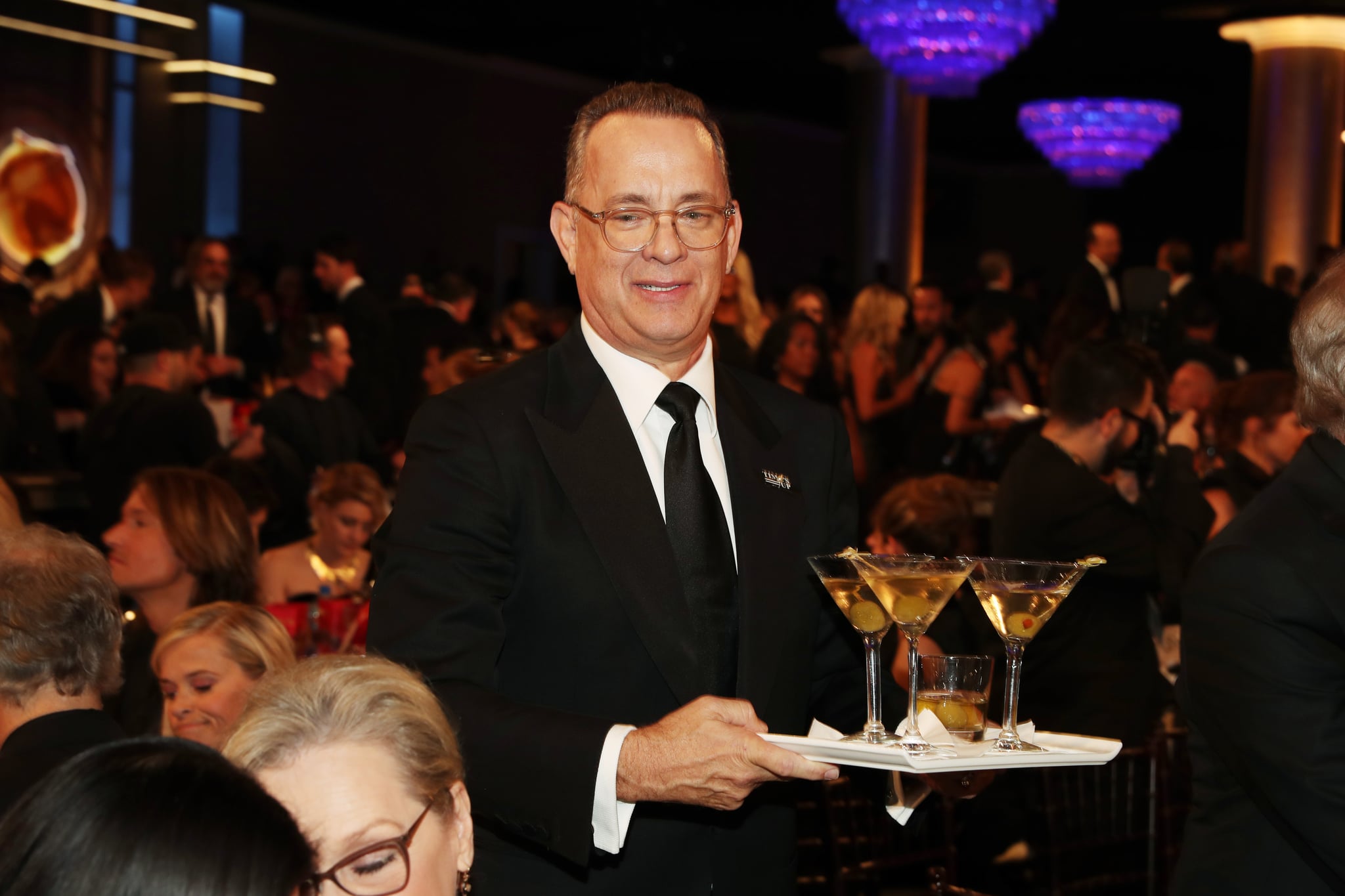 What did you think of the Globes? What movies and/or shows are on your watchlist now? Sound off below!
More on the 2018 Golden Globes:
Activists and Celebrities Walked the 2018 Golden Globes Red Carpet Together
Tom Hanks Wins The Golden Globes by Serving Martinis
Oprah Earns Standing Ovations During Her Stirring Cecil B. DeMille Award Acceptance Speech at The Golden Globes
Sterling K. Brown Makes Golden Globe History With 'This Is Us' Win
Ansel Elgort and Shailene Woodley's Golden Globe Reunion is Giving Us All of the Feels
All of the Winners at the 75th Annual Golden Globes
Having studied Media & Writing at James Madison University, I always knew that I wanted to do some type of creative writing, but being able to write about zombies, Starks, and superheroes on a daily basis for Fan Fest is my actual dream. While I probably shouldn't be as proud as I am to be so similar to Nick Miller, I do hope to one day write my own "Pepperwood Chronicles'.