The 21 Best Moments from the 2018 Oscars
Published on March 5th, 2018 | Updated on March 5th, 2018 | By FanFest
Jimmy Kimmel immediately addressed 'Envelopegate':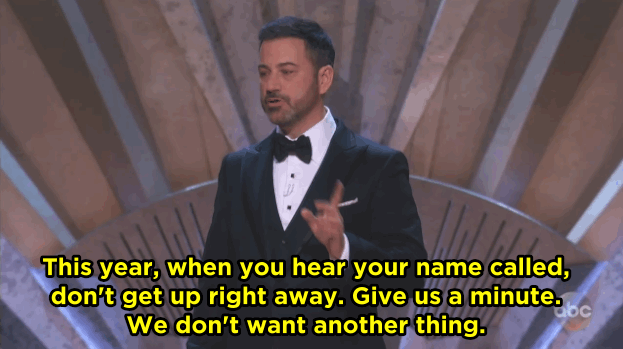 And the camera panned to Jennifer Lawrence who was pointing and laughing at La La Land's Emma Stone:
#friendgoals.
He also touched on the incredible success of Black Panther: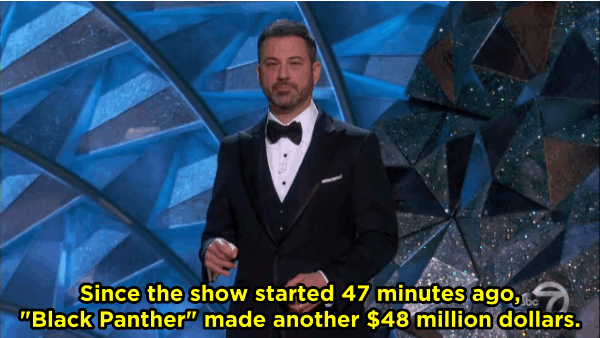 Wakanda forever!
The Jet-Ski Gag:
In order to keep winner speeches short this year, Kimmel incentivized them with an $18,000 jet skit for the shortest speech. It was introduced via a Price Is Right prize featuring Helen Mirren. Oscar winners would casually mention the jet-ski in their speeches, making it a cute running gag throughout the show. "Run that clock, Jimmy, I want to get that ski jet or whatever that was," Sam Rockwell said as he began his speech for his Best Supporting Actor win.
And the jet-ski winner: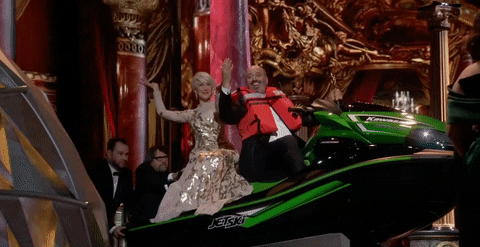 Phantom Thread costume designer Mark Bridges ended up having the shortest speech of the night and the show closed with him and Helen Mirren coming out on the jet-ski with the Oscar in hand.
The Return of Bonnie and Clyde: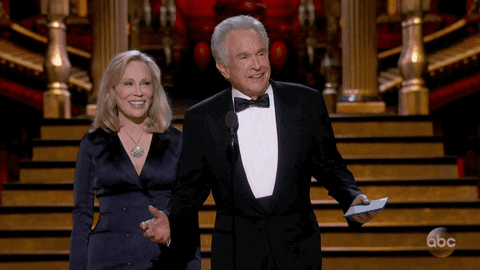 After last year's Best Picture envelope mix-up heard around the world, it was a guarantee that the show would certainly be up to something for this year's big award. Well, in the world's best trolling effort, Faye Dunaway and Warren Beatty returned to the stage for their redemption and it went perfectly!
Guillermo del Toro checking the Best Picture envelope:
After winning the Award for Best Picture for The Shape of Water, Guillermo del Toro double checked Beatty's envelope to ensure that his film had actually won.
The Movie Theater Field Trip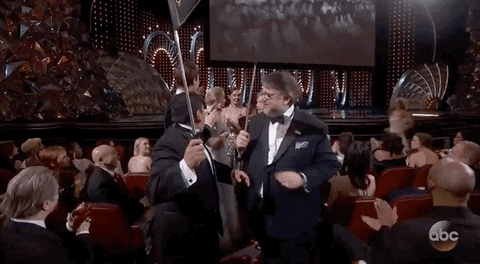 Last year Kimmel brought a group of LA tourists into the theater, but this year he brought a group of A-listers including Emily Blunt, Armie Hammer, Gal Gadot, Margot Robbie, and Mark Hamill into a theater across the way where an unsuspecting group was watching a screening of A Wrinkle in Time.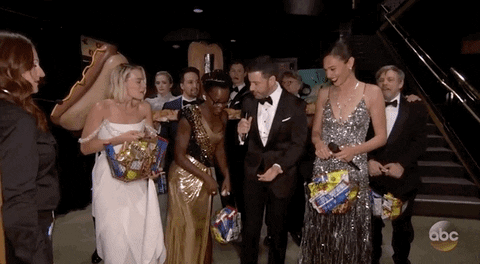 The brought candy and hot dog cannons and made their hilarious entrance into the theater with the actual Oscars playing on the screen behind them.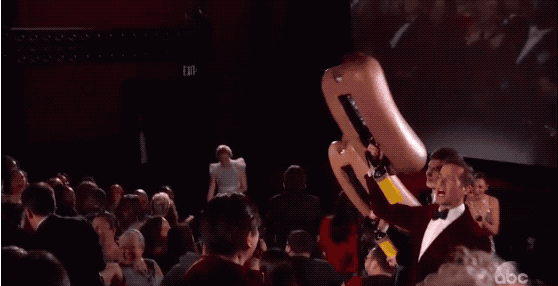 It was a cute skit and to be honest who wouldn't want Armie Hammer shooting hot dogs at them?
Tiffany Hatson:
One lucky fan in the theater was tasked with introducing the next presenters and hilariously butchered Tiffany Haddish's name by calling her Tiffany Hatson.
Common and Andra Day's Performance:
Common and Andra Day performed a powerful rendition of their song "Stand Up For Something" from Marshall, which has become an anthem for the recent gun violence prevention movement. There were many fantastic performances from the Best Original Song category, but this one was extremely timely and moving.
Jordan Peele made history:
Peele deservedly took home the award for Best Original Screenplay for Get Out and gave a thoughtful and emotional speech about his personal journey with the idea and the film itself.
Peele's win made him the first African-American to win the award.
Frances McDormand continued to supply us with the best gifs:
And also gave an empowering speech: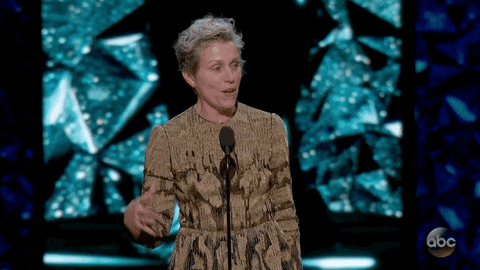 After her win for Best Actress in Three Billboards Outside Ebbing, Missouri, Frances McDormand gave a moving speech about inclusivity and women in the workplace. She placed her Oscar on the floor and asked all of her fellow female nominees across all of the categories to stand up and challenged everyone in the room to give them the meetings and the financing that they deserve.
"If I may be so honored to have all the female nominees in every category stand with me in this room tonight. The actors. Meryl, if you do it, everybody else will. Come on. The filmmakers, the producers, the directors, the writers, the cinematographer, the composers, the songwriters, the designers. … Okay, look around, everybody, look around, ladies and gentlemen. Because we all have stories to tell and projects we need financed. Don't talk to us about it at the parties tonight. Invite us into your office in a couple days, or you can come to ours, whichever suits you best. And we'll tell you all about them. I have two words to leave with you tonight, ladies and gentlemen: inclusion rider."
Rachel Shenton's Speech:
The Silent Child took home the Oscar for Best Live Action Short Film and Rachel Shenton, who wrote and starred in the film, delivered her speech using sign language. It was one of the most engaging, inspiring, and touching speeches of the evening and gave a powerful platform of inclusion for the deaf community.
Get Out: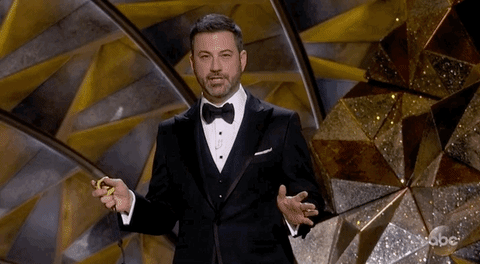 As a funny nod to Get Out, Kimmel told audiences that instead of music playing long-winded speeches off, Get Out's Lakeith Stanfield would take the stage yelling "Get out!" Unfortunately, the promise never came to fruition.
Kobe Bryant won an Oscar: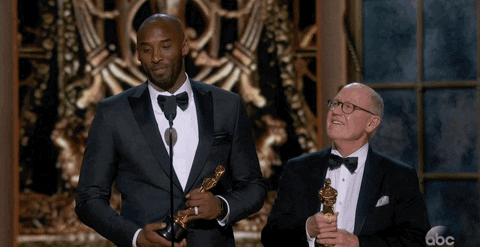 He won for his documentary Dear Basketball and now has more Oscars than Tom Cruise, Harrison Ford, Johnny Depp, and Brad Pitt.
Tiffany Haddish and Maya Rudolph: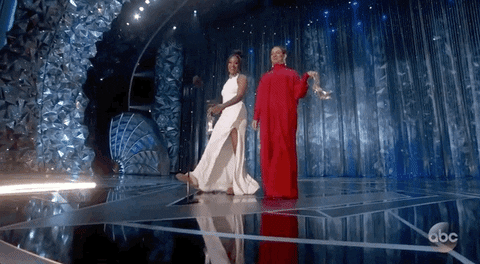 When Tiffany Haddish and Maya Rudolph took the stage to present for Best Documentary Short Subject and Best Live Action Short Film, we knew it was going to be funny, but the two upped the ante and made it one of the best segments of the evening. I mean it started out with them waltzing out sans shoes- Haddish was in slippers!
They joked about their similar public bodily function scenes in Bridesmaids and Girl's Trip and then touched on the fact that maybe the Oscars had become too black after #OscarsSoWhite, but then began recalling all of the white people backstage including the dudes with the clipboards and headsets – "What are they writing down about me?"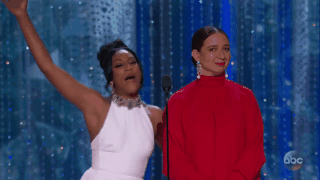 Can they please host the Oscars next year?
Rita Moreno was delightfully extra: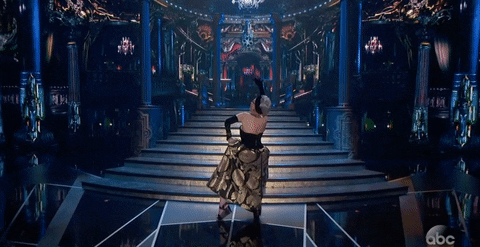 She also wore the same dress that she did when she won the Oscar for West Side Story in 1962.
Jennifer Lawrence did her JLaw thing: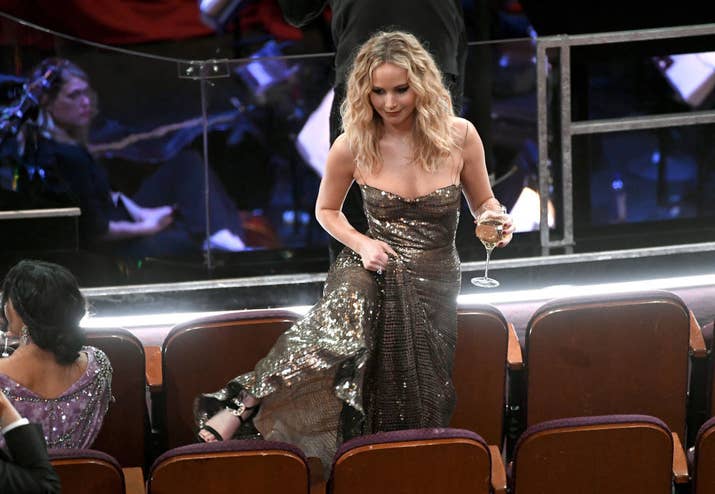 Photographers caught the Oscar winner climbing over chairs to get to her seat with a glass of wine in hand.
She also did a cute bit with Jodie Foster: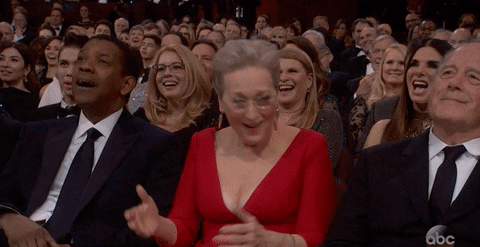 While the two were introducing the award for Best Actress, Foster revealed that Meryl Streep was actually the reason why she was on crutches.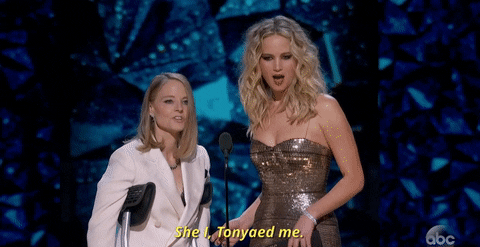 And Timothée Chalamet continued to be the most adorable celebrity present: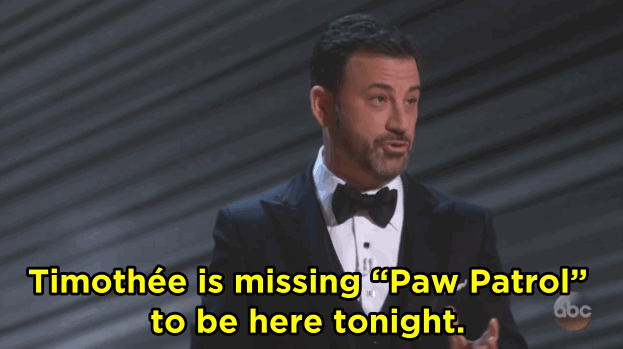 What did we miss? What was your favorite moment from the show?
Having studied Media & Writing at James Madison University, I always knew that I wanted to do some type of creative writing, but being able to write about zombies, Starks, and superheroes on a daily basis for Fan Fest is my actual dream. While I probably shouldn't be as proud as I am to be so similar to Nick Miller, I do hope to one day write my own "Pepperwood Chronicles'.