Taika Waititi Wishes Freddie Mercury was Alive to Score 'Thor: Ragnarok'
Published on August 17th, 2017 | Updated on August 17th, 2017 | By FanFest
When the first trailer for Thor: Ragnarok was released, fans saw a stark difference between this film and the last, Thor: The Dark World. It goes without saying that the second film was…well…darker than Ragnarok but there are other differences too that the director, Taika Waititi, touched on in a recent interview.
'I loved the kind of cosmic trippy vibe of the Thor comics. Another influence for me was Flash Gordon. I grew up loving that movie.'
It's easy to see that Waititi had a connection with the Thor comics and Flash Gordon by the trailers released so far. They're bright, they're trippy, and they totally grab your attention without being too much.
When it comes to Thor: Ragnarok's score, Waititi had one wish for the film that included Queen, had Freddie Mercury still been alive.
'I've often said if Freddie Mercury were alive, I would have asked Queen to do the soundtrack. It just has that feel: it's a cool bold, colorful cosmic adventure. And it just needed to be fun.'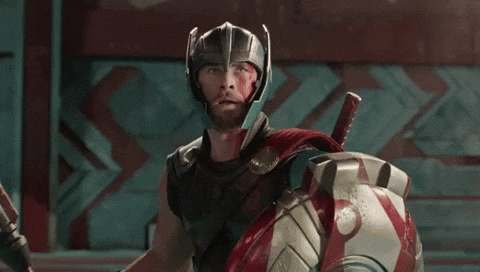 While we agree that it would have been incredible, we have all the faith in the world that the score for the film will blow everyone away, especially if the Trailers are anything to go by.
Will you be seeing Thor: Ragnarok when it hits theaters this November? Let us know.