'Supernatural' Will Take a Heartwarming Trip Home for 300th Episode
Published on July 23rd, 2018 | Updated on July 24th, 2018 | By FanFest
Supernatural is absolutely a special series. Not only does it have one of the most passionate fan bases, but clocking in at 14 seasons it is tied as one of the longest-running series on primetime television and is the longest-running series on its home network The CW. Well, the upcoming season 14 is going to mark another special milestone for the Jensen Ackles and Jared Padalecki led series, it's hitting its 300th episode!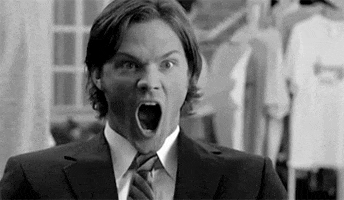 While speaking at San Diego Comic-Con, series creator and co-showrunner Andrew Dabb, talked about just what they have in store in for episode 300, which unfortunately does not seem to be the idea the boys pitched during their panel.
About episode 300:
Jared: This is a request from Jensen, he wants a clip show where they dress in togas and call it "The 300" #SDCC18 #supernatural

— Dina Rodriguez | #SPNVegas (@vicky9878) July 22, 2018
Dabb described episode 100, which aired during season 5, as "very much a straight-up episode" and said that season 10's 200th episode "went very much in the other direction, where it was very meta and a commentary on the show." So, for episode 300, Dabb said they "want to do something that lies in the middle."
[row] "The idea kind of floating around right now is Sam and Dean, for years, have lived in the bunker, which is in a place called Lebanon, Kansas, which is a real town, a very small town, but we've never actually seen Lebanon, Kansas, on the show. We've never actually seen what these people in this town think of these two guys who drive this muscle car through. The dry cleaner [must think], 'They have a lot of blood on their clothes. What's going on there?'"[/row]
Meaning that episode 300 could very well be viewed as from the outside looking in, but fear not, the episode will still feature the same heart, story, and murder that fans love about the show.
[row]"So it becomes: How do these people view Sam and Dean — with Sam and Dean's story in there, too. We think it could be a real love letter to the show, in what we hope is going to be a very heartwarming way — with murder. Heartwarming with murder."[/row]
While we think that togas are always a good idea, Dabb's take on the 300th episode sounds like its going to be a unique hour for the series that has pretty much taken on everything! The 14th season will feature 20 episodes, as opposed to the usual 23, with episode 3o0 premiering during the show's thirteenth hour.
What do you think about what's cooking for episode 300? Let us know in the comments!
Supernatural returns to The CW on  Thursday, Oct 11 at 8/7c.
Having studied Media & Writing at James Madison University, I always knew that I wanted to do some type of creative writing, but being able to write about zombies, Starks, and superheroes on a daily basis for Fan Fest is my actual dream. While I probably shouldn't be as proud as I am to be so similar to Nick Miller, I do hope to one day write my own "Pepperwood Chronicles'.