'Suicide Squad': Slipknot's Backstory Got Cut Out Of The Movie
Published on August 13th, 2016 | Updated on August 13th, 2016 | By FanFest
The ones that saw the movie, know that (Spoiler alert,) the role of Slipknot was very short lived. I thought it really was too bad, because I wanted to know more about this amazing character. He didn't get the introduction like Harley, Rick Flag, Deadshot, Boomerang and Enchantress got.
We know that he wasn't in the movie for very long. On an episode of The Empire Film Podcast, director David Ayer actually reveals that they did shoot extra scenes for Slipknotwith even an introduction scene. But at the end of it, they decided to cut it out of the theatrical release in fear of overcrowding the movie.
"Yeah we shot one, but after a point it became overloaded, ya know, so you have to cull and pick and choose your battles, and Slipknot gets his head blown off pretty quick, so ya know, I made a commitment early on not to try and create some kind of misdirect because when you have that many characters every frame of real estate is priceless, and I didn't want to invest in that real estate to create some misdirect because after opening night everyone knows he dies anyway."
Take a listen at the podcast below for more on this interview!
https://soundcloud.com/empiremagazine/suicide-squad-spoiler-special-with-david-ayer
Suicide Squad is out in the theatres now! Have you seen it yet?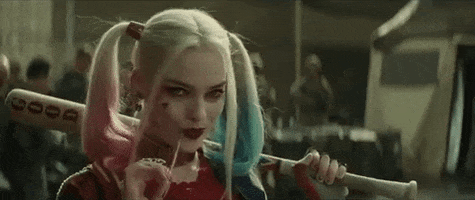 Currently graduated with a B.A.
in music management. When she was a child you
would always see her with a piece of paper and a pencil,
drawing or writing the pages away. A daydreamer.