'Stranger Things' Gets a Bit Hairy For Millie Bobby Brown and Cast!
Published on November 2nd, 2017 | Updated on November 2nd, 2017 | By FanFest
Those of a certain age *cough cough* certainly remember the iconic hairstyles of the 80's. The bigger the better with lots of Aquanet! And who couldn't forget the granddaddy of them all… the mullet. Strangers Things head of hair department, Sarah Hindsgaul, does a great job bringing back fond memories of stylistic decadence. Ms. Hindsgaul spent some time with Entertainment Weekly as she discussed the importance of the character's hair being able to tell its own tale. She opens up to discuss a few noteworthy hair scenes from Stranger Things 2.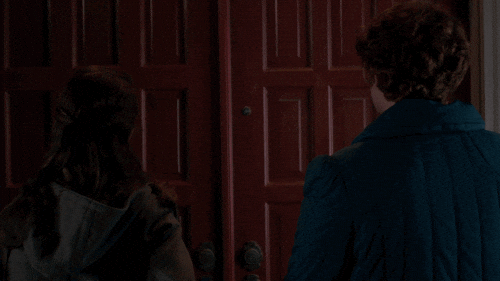 Enter Steve Harrington, actor Joe Keery. The perfect name for a guy with the perfect hair! Apparently, Joe comes with a lot of it. Having always kept it short prior to landing his role on Stranger Things, he was asked to grow it out for his character. While it was puffed up pompadour style for Season 1, a decision was made to lengthen the back and turn it into a mullet for Season 2, emulating the look of lead singer Morten Harket from 80's iconic band A-Ha.
"…It's also a lot looser this year — he has a lot more action stuff so we just figured last year he was a little more preppy, a little more uptight, part of that clique in school, while this year he's removing himself from that, so he's getting a cooler, more relaxed look with more movement. But still, we wanted to keep it in the Steve fashion." – Source: Entertainment Weekly
Speaking of mullets, we also must address Billy Hargrove played by actor Dacre Montgomery and our beloved Dustin played by Gaten Matarazzo. Based on a photo of Rob Lowe from 80's classic movie, St. Elmos Fire, Billy Hargrove is the epitome of embracing bad-assery. Rob Lowe himself re-tweeted the comparison photo… you can't get better than that for hair perfection!
I can't be the only one who noticed the resemblance right? #StrangerThings2 #StElmosFire @RobLowe both Billys. pic.twitter.com/vw4tT15QoA

— TK (@tk_taylorking) October 28, 2017
Dustin, on the other hand was making a valiant attempt to do his hair just like his newfound buddy Steve Harrington. Fortunately, his hard work paid off… albeit with a few more curls.
And let's not forget the lady of the hour, Eleven played by Miss Millie Bobby Brown. Eleven's new look was based on the cover from one of Sarah Hindsgaul's favorite novels, Ronja Rövardotter. It seems the girls in the story and Eleven had many similarities, including survival. Eleven needed to look different but also like no time had passed.
"I think the hardest thing to figure out was what her hair would look like for this season, since she had the shaved head [last year]. And Millie has been in now so many photo shoots and she's grown older and she looks more like a woman, and so I really wanted her to still look innocent and childish and wild and untamed. And so Millie has natural curls, so we ended up with the most natural thing we could find." – Source: Entertainment Weekly
Full-time fangirl and part-time manager. A comic-con junkie with a passion for writing and great artwork. Catch me… if you can!