Stark Raving Fan: C'Mon Comcast, What Do You Need Fox For?!
Published on May 29th, 2018 | Updated on May 29th, 2018 | By FanFest
"Stark Raving Fan" is a column about one man's love for all things involving popular culture – television, movies, and all facets of pop culture from here to there. Of course, it's not the kind of love that unites a group of people like a bunch of hippies. More like the kind of love someone has when they've blown a gasket and have something to say. After all, aren't we all just driven mad by fanaticism sometimes?
Oh no. Just when we all thought the House of Mouse was free and clear to take over 21st Century Fox – in theory, taking control of the largest film properties in Hollywood and finally uniting Marvel into one cohesive brand appease the masses – a pale rider descended from the sky giggling with glee and a check for straight cash, homie. That's right. There's a very good chance we'll never get to witness both the X-Men and Fantastic Four reunite with the Marvel Cinematic Universe. As close as we are to Disney taking over Fox, we're now back to square one. Comcast finally came to the table willing to talk business, offering an all-cash bid to assimilate 21st Century Fox into their fold, retaining ownership of not one but two of the largest studios in Hollywood.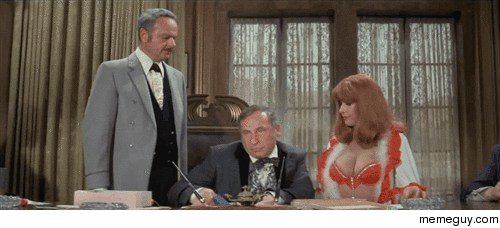 Folks, this isn't good news. One bit. If anything, the idea of Comcast taking propriety of 21st Century Fox makes my stomach turn. No, not because Comcast already owns Universal and has such a tight hold on the cable market you can feel their vise grip choking the life from your warm body. No, because we fans the flat earth over are going to be denied the rights to see Marvel become one single entity yet again. X-Men and Avengers, living together, mass hysteria!
Okay, the world's not flat, we know that. But right now, with the carpet yanked from beneath my feet, I feel like our little blue marble is flat and there's no escape from this long torture Marvel fans have endured since the mid-1990's.
The rise Comcast is something I wish was written for a novel but certainly isn't. Way back in 2004 NBC Universal was formed when General Electric (GE for short – because I'm lazy and the acronym works fine for you wonderful readers) merged its stake of NBC with Vivendi's ownership of Universal Pictures. GE's stake of the new company was a staggering 80 percent. The merger lead to some uproarious meta jokes on the modern comedic gem 30 Rock (which aired on NBC and, yet, NBC paid no mind to the jokes made at their expense). Then in 2009 Comcast made a play to acquire NBC Universal from GE, who had absolutely no idea what compromised of quality entertainment. Comcast shilled out $30 billion at first, then wrapped up with another $12 billion to complete the deal. Comcast began their march to becoming a major Hollywood player, not just some cable company that dominated a huge fraction of the United States. Comcast contributed money towards programming and added their own regional sports networks and cable channels to the overall company.
Sure, Comcast has done a swell job with NBC Universal. Of course, the cable conglomerate did obliterate G4 – for which I will never forgive them for cancelling Attack of the Show – and E's The Soup, which I owe a sliver of my sharp sense of humor but also because Joel McHale absolutely destroyed trashy reality programming. (Yes, I know he's got a new show on Netflix – but it ain't the same with Paul Feig producing.) Their cable offerings aren't so bad either. I'm a firm believer in their X1 platform, their superior Internet speeds, and how quick their customer service responds to questions across social media. (Just, you know, their pricing is a bit of a problem. Their lack of compassion in customer service is also a complaint too.) But to throw their hat on the table like an Old West poker match and declare their intent to absorb Fox into their fold? No thanks. Hard pass. It's almost like Comcast wants everyone to join them in at the dinner table and drink the Kool-Aid.
Let's face it, Fox drove their own heads into the sand with no room to breathe years ago and trying to recover has been like mountain biking up Mount Kilimanjaro. That blame can squarely be placed on the shoulders of current Sony chairman Tom Rothman, a shrewd businessman whose lack of humility and understanding of business savvy derailed Fox in the first decade of the millennium. You remember all the watered-down action films that begged to be rated R? Len Wiseman's Live Free or Die Hard is one such example. Thankfully an unrated director's cut helped fix much of what was wrong with the initial film – quote most. A meatier budget could have helped the film look better but still, Live Free or Die Hard did gross $383 million worldwide in 2007. Oh but wait, there's more atrocities that can be pinned on Rothman. Allow me to present a small assortment of crimes committed by Tom Rothman;
The mismanagement of the production for X-Men: The Last Stand. Rothman refused to wait for helmer Bryan Singer to complete work on Superman Returns so, rather than delay principal filming, Rothman hired Brett Ratner to ruin direct the third film. To make matters worse, with some of the bigger stars unavailable for the entire shoot due to prior commitments, main characters were written off in humiliating fashion. That includes James Marsden, Rebecca Romjin, and Anna Paquin. Rothman also allegedly didn't want Sentinels appearing in an X-Men film because his belief was that audiences would think giant robots are "silly." (Transformers changed all that a year later in 2007. Dummy.)
Demanded that director Ridley Scott edit Kingdom of Heaven to appear more of an action-adventure film, when Scott's intention was for a deeper and richer narrative. (Double dummy.)
Forced the editing process on Daredevil to appear more like a summer blockbuster ala 2002's Spider-Man. Of course, the movie was conceived as a more violent, R-rated film in the mold of Frank Miller's run with the comics. Whoops. (Okay, a director's cut made Daredevil somewhat watchable but still – triple dummy.)
His crackdown on cost control derailed Fox in the early part of the last decade. Such misfires include Prometheus, Abraham Lincoln: Vampire Hunter, and We Bought A Zoo.
Most of all, thanks to Rothman, he's the reason why Fox greenlit five sequels to James Cameron's Avatar. (Do we need that many sequels to a movie we don't need more of? Anyone? No? Okay. DUMMY.)
Oh, and Deadpool's crack at "Hi, Tom!" in the original Deadpool test footage? That was very much a jab at the former studio chairman than a polite acknowledgement, since Rothman continually ignored emails from Ryan Reynolds and Tim Miller over a Deadpool film. Rothman vacated Fox back in late 2012, suddenly look at how valuable the Deadpool property has become for Fox – two wildly successful movies and a cash cow with vast assortments of merchandising.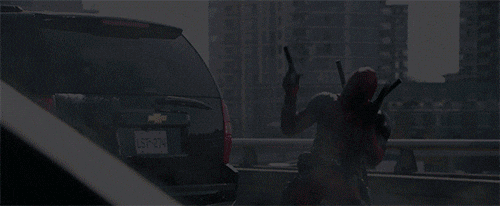 So, what does Rothman's time as chairman have to do with Comcast taking over Fox? Oh, I dunno, I feel like a little bit of history will be repeating. Universal is currently turning into what Fox was 15 years ago. Oh, their franchises are doing spectacular. Anything involving Fast & Furious and Despicable Me are guaranteed bread winners. Get Out and Split were monster hits. Blumhouse cranks out horror flicks on the cheap that triple their budgets easy. Plus the film studio has a lucrative deal in place with Legendary Pictures as a co-financier. That's where the good news ends though. Looking over releases from this decade, yeesh, Universal has stinkers that reek like Amish road apples in the summertime – and it's no fault of the writers or directors either. Cowboys and Aliens. The Thing (a prequel killed because Universal wanted CG monsters – not practical effects that had been already created). Battleship. R.I.P.D. and Kick-Ass 2. Ron Howard's Rush and By The Sea. The Huntsman: Winter's War. Duncan Jones' Warcraft. The Girl On The Train. The Great Wall with Matt Damon. American Made and The Mummy, both Tom Cruise vehicles. And unfortunately Pacific Rim: Uprising (which deserved far better).
But if one positive to take away is that Universal is now releasing all future James Bond entries worldwide. So they've at least got one good thing going right now that doesn't star Vin Diesel.
I know I sound like I'm dissing Comcast, nor do I mean to at all. I'm probably one of the few people in our country that isn't drinking from the bowl of punch and wanting to cancel cable. If anything I love all of the options I have at the price I pay for. The cable aspect of their business isn't the issue at stake though, but the looming showdown ala the Old West. At one end of town is Walt Disney Company, the other Comcast, both with loaded guns and waiting for the clock to tick high noon. Fox is offering an all-cash deal, whilst Disney's plan in place calls for cash and stocks. What, you think Disney is going to walk away from the table when the hors d'oeuvres have just been served? Absolutely not. The bar just opened for business and no one's leaving till there's a clear cut winner. This is going to be an all-out bidding war.
Keep in mind, Disney is the second most lucrative studio in Hollywood these days. (Only Netflix is more valuable, and the streaming giant has no interest in purchasing Fox. Thank God.) Sure, Fox is ripe with a slew of franchises that could profit from having a studio that encourages creative freedom. Fox hasn't exactly been known to green light a project on merit. I mean, c'mon, the only reason we're getting The Predator is because of the work Shane Black has pumped out in the last several years. You know Fox was more than happy with their dreadful Alien Vs. Predator franchise. Never mind the dumpster fire we were forced to watch on screen not once but twice. Point is, with the rise of other movie studios like STX and Lionsgate and the changing of the dies amongst major players in Hollywood, the sale of Fox has been looming in the background for several years now. Papa Murdoch is long gone and no longer associated with the legendary film studio, his son lacking interest in the film-making side of the business and want out for good, focusing on other aspects of Fox. Disney makes the most sense in terms of back-end monies and honoring franchises properly, at least to me.
Is Comcast really the answer? At this juncture, I don't honestly know. There's a war brewing in the distance. Anyone wanna guess how much Disney shells out to get what they want?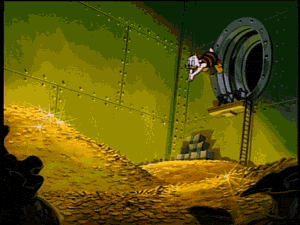 Jerrold spent his childhood in southeastern Pennsylvania ingesting far too many TV shows and movies, thus creating a stark-raving mad geek. He's a movie aficionado, binge-watches Netflix, and is a total TV junkie. His addiction has led to an unhealthy and rabid obsession of various geek pantheons – Star Trek, Star Wars, both DC *AND* Marvel,
cult 80's and 90's television, Supernatural, The X-Files, Doctor Who, and, and…holy overload. He's still waiting to run away in a 1967 Impala or a blue police box.