'Star Wars: The Last Jedi': Lando Calrissian Will Not Appear
Published on November 24th, 2017 | Updated on November 24th, 2017 | By FanFest
Star Wars fans finally have an answer to one question about the upcoming Last Jedi film, Lando Calrissian will not be making an appearance.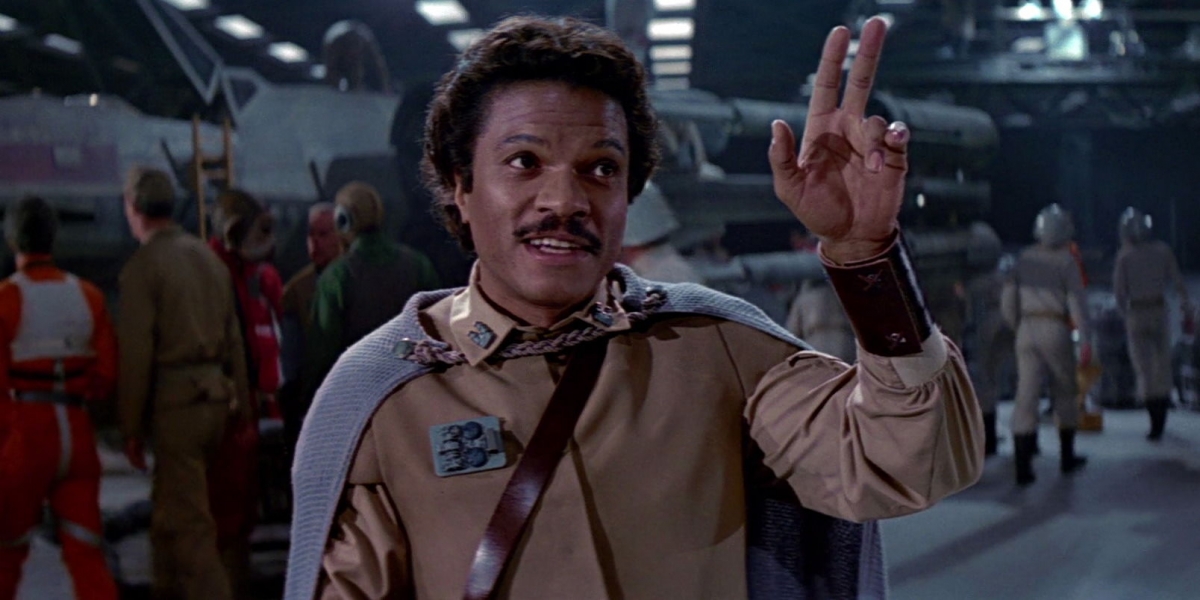 Despite fans hoping the popular smuggler would make a triumphant return in the Star Wars sequel, the film's writer-director Rian Johnson confirmed his decision to bench Calrissian.
"No, and I don't want fans to get their hopes up," Johnson told EW. "He's not in the film and it was never really something that came up. I mean, I loved that character. It would have been fun to see him, but it's just not something that ever really had a place in the story."
Fans weren't the only ones hoping for a Lando cameo though, Billy Dee Williams who played him in Return of the Jedi and Empire Strikes Back was hoping to reprise his role as well. His manager, Brad Kramer also spoke with EW saying that "Billy respects the studio and all involved in the decision but would be happy to be in any future Star Wars film if asked."
Williams has been a huge supporter and player in the Star Wars franchise over the years, providing his voice to the animated Star Wars: Rebels series and often to Robot Chicken. Williams also attends a lot of Star Wars conventions.
However, just because Williams won't be reprising his role in The Last Jedi doesn't mean that we should rule out any cameo. In the new Hans Solo film Solo: A Star Wars Story, Donald Glover will be playing a young version of Lando, so there is still hope that Williams and Harrison Ford could make appearances in that in some capacity. Or perhaps, J.J. Abrams could find a place for him in 2019's Episode IX.
Star Wars: The Last Jedi will hit theaters on December 15, 2017, and features a majority of the returning cast from Star Wars: The Force Awakens. The official IMDB description is: Having taken her first steps into the Jedi world, Rey joins Luke Skywalker on an adventure with Leia, Finn and Poe that unlocks mysteries of the Force and secrets of the past.
Related:
New Images from Star Wars 'The Last Jedi' Teaser
WATCH: New 'Star Wars: The Last Jedi' Teaser Shows Luke Skywalker's Return to the Millennium Falcon
'Star Wars: Return of the Jedi' Leia on Speeder Bike Funko Pop! Coming This Month
Porgs, Chewbacca and More Now Available in Build-A-Bear's 'Star Wars: The Last Jedi' Collection
Having studied Media & Writing at James Madison University, I always knew that I wanted to do some type of creative writing, but being able to write about zombies, Starks, and superheroes on a daily basis for Fan Fest is my actual dream. While I probably shouldn't be as proud as I am to be so similar to Nick Miller, I do hope to one day write my own "Pepperwood Chronicles'.