Season 7 of The Walking Dead is Negan's World
Published on July 27th, 2016 | Updated on July 27th, 2016 | By FanFest
Jeffrey Dean Morgan, like the rest of us, is anxiously awaiting season 7 of The Walking Dead and in five words he summed up, quite perfectly, what fans could expect when we tune in on October 23rd.
'It's fu— Negan's world now.'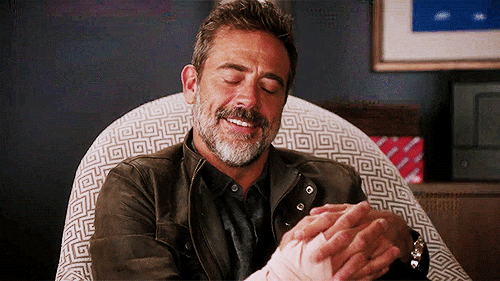 That's right, season 7 will not only bring the death of a beloved character but will change the way the series plays out altogether. After just 10 minutes of air time thus far, Negan has become one of the talked about characters of Walking Dead history and he's just getting started.
Not only will we see more of Negan and Lucille and the wrath that comes with them, we'll see our favorite characters going through things in this season that we've never been before and Morgan promises, this brings forth a new level of vulnerability.
'What you're going to see in the first half of this season is Negan wreaking havoc," says Morgan. "And some of your characters that you've grown to love are not going to be on the show anymore, and it's going to end badly for them. It's going to be a whole new beginning for The Walking Dead. Really, we've taken the show and just flipped it upside down. It's a different show now. It's going to have a different feeling. You're going to see your favorite characters in a position that they've never been in before, which is super vulnerable and victimized.'
Well, we're not quite sure how we feel about that. One character death is going to be hard enough to watch, but the truth of the matter is in our faces now more than ever before, absolutely no one is safe.
Looking at the situation from a completely objective standpoint – Negan is not just out for blood, gore, and thrill kills; the man feels that he was wronged and is taking it upon himself to make it right. We've seen our favorite characters seek to right their own wrongs and while there wasn't an abundance of blood and gore (unless you're counting the walkers) they brought weapons of their own and they weren't always a gun or crossbow. There have been times of complete mental warfare in the first six seasons of The Walking Dead and we can only anticipate more of that in the future.
Negan definitely runs his ship differently, but we think the question will be posed throughout season 7, at the heart of the circumstance – is he that much different than Rick?
We'll have to wait to find out the answer to that question, and others when The Walking Dead returns to AMC on October 23rd.