SDCC 2018: Here's a Sneak Peek at 'Fear the Walking Dead' Season 4B
Published on July 19th, 2018 | Updated on July 19th, 2018 | By FanFest
Just a day ahead of Fear the Walking Dead's San Diego Comic-Con panel, AMC has released a brief teaser trailer to give fans a quick taste of what to expect when the full season 4B trailer drops tomorrow. Earlier today they dropped the teaser trailer for season 9 of The Walking Dead as well. Be sure to check that out here if you missed it!
The Fear trailer features the voiceover of an unknown woman saying: "I know who you really are. I know what you're really capable of. And I… can see it. It's still there. It's still there." It kicks off with Luciana patrolling around a posh-looking apartment while a storm brews outside and a walker comes barrelling towards her.

It also features Lennie James's character Morgan peering into a bullet hole in what looks to be some sort of area surrounded by many more.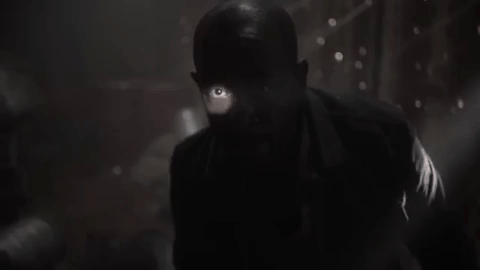 Alicia continues to kick ass by impaling two walkers like a total boss.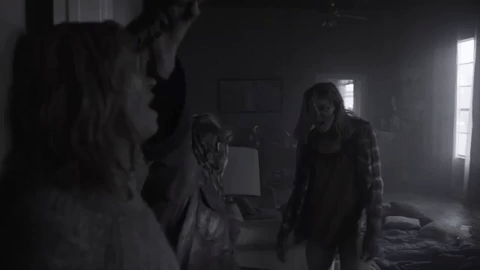 Check out the full trailer below!
https://www.youtube.com/watch?time_continue=11&v=j2YiTNgdNg4
After the shocking deaths of Madison and Nick in the front half of season 4, Alicia has a challenging and emotional road ahead of her moving forward.
[row]"Alicia is in a very interesting place. She lost both her mother and her brother, so for the first time, she's really finding herself in the apocalypse without any of her biological family. Yes she has friends, yes she has Luciana, but there's a big difference between having your friends around and not having your mother and your brother. She's realizing that she is on her own and is figuring out how she can keep the memory of both Madison and Nick alive, and a big part of what she's going to be asking herself is whether she can fill Madison's shoes and how that's possible for her moving forward," co-showrunner Andrew Chambliss told EW. [/row]
Hopefully, we will be able to see more of where her story is heading when AMC releases the full 4B trailer during their San Diego Comic-Con panel tomorrow at 11:15 am PST!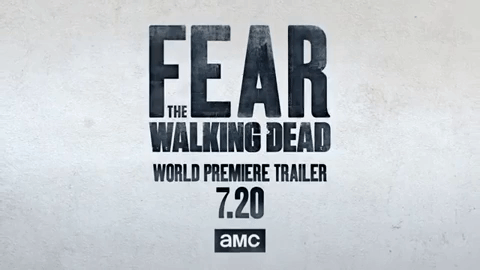 What do you think about the new teaser? What are you most looking forward to in the back half of season 4? Let us know! And be sure to head back to Fan Fest all weekend for all of the happenings at San Diego Comic-Con!
Having studied Media & Writing at James Madison University, I always knew that I wanted to do some type of creative writing, but being able to write about zombies, Starks, and superheroes on a daily basis for Fan Fest is my actual dream. While I probably shouldn't be as proud as I am to be so similar to Nick Miller, I do hope to one day write my own "Pepperwood Chronicles'.