'Scary Stories to Tell in the Dark' Jangly Man Revealed In New Creepy Poster
Published on July 22nd, 2019 | Updated on July 23rd, 2019 | By FanFest
Directed by André Øvredal and produced by Oscar-winner Guillermo del Toro. We are only a few weeks away before Scary Stories to Tell in the Dark hits theaters this summer.
The official trailer along with four teaser trailers dropped earlier this year introducing the different monsters we will see in the upcoming thriller.
CBS Films and Entertainment One have been dropping posters the past few months leading up to the films theatrical release. Introducing creepy characters such as the 'Pale Lady,' 'The Red Spot' and 'Harold.'
But, their most recent poster might be there creepiest one yet. During San Diego Comic-Con the Scary Stories to Tell in the Dark Twitter introduced a newer character made up of other characters into one, known as the 'Jangly Man.'
This came shortly after Guillermo del Toro held a masterclass on 'The Making of a Monster' during comic con weekend. Where he revealed the 'Jangly Man' isn't all just CGI, in fact, he brought on a contortionist to portray the character. See highlights from the masterclass here.
Check out the new creepy poster below.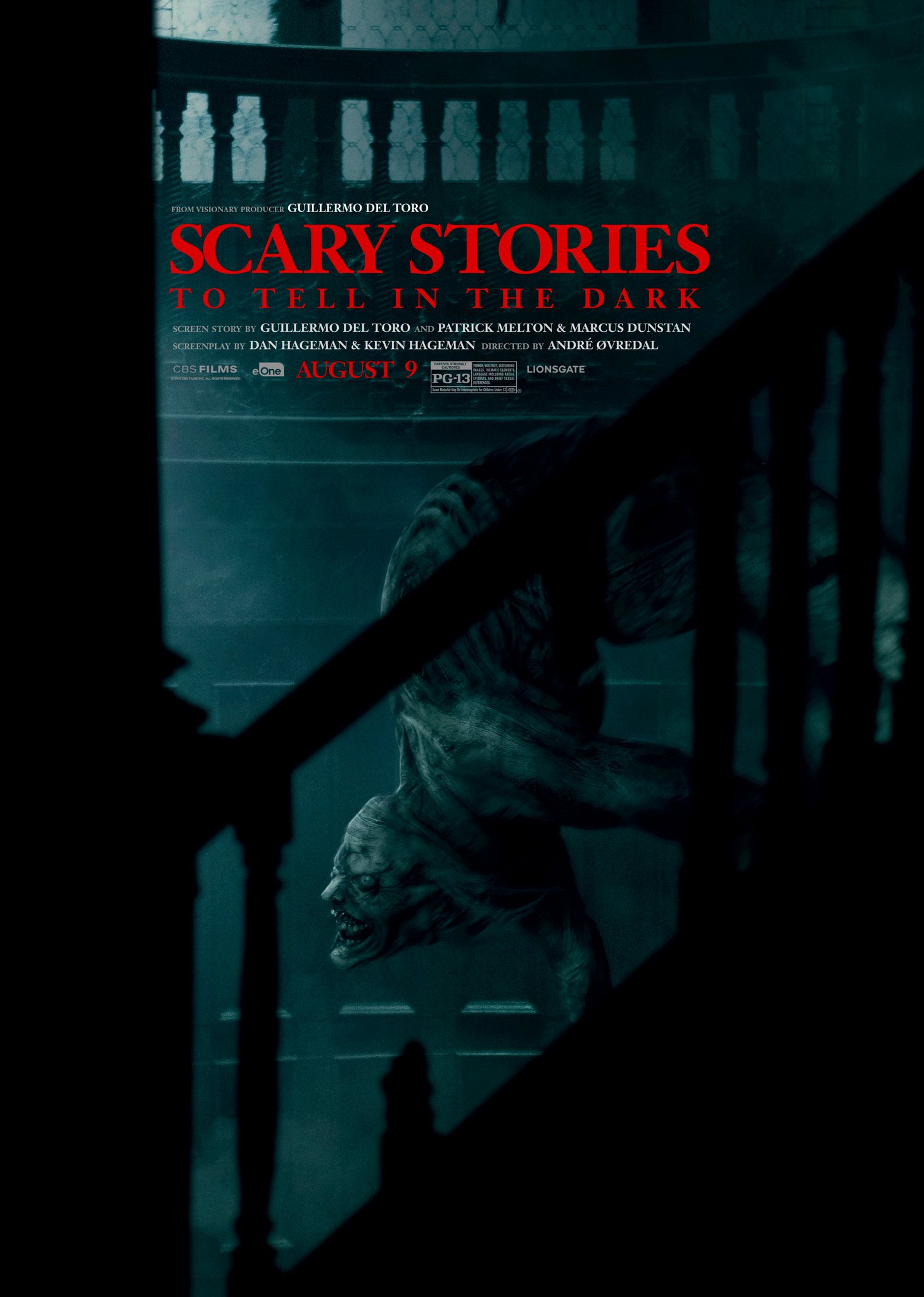 What do you think about this new monster creation? You can see Alvin Schwartz bestselling book series come to life in theaters August 9.