SAG Awards 'In Memoriam' Reel Pays Tribute to 'The Walking Dead' Star Scott Wilson
Published on January 29th, 2019 | Updated on January 29th, 2019 | By FanFest
While 2018 certainly had a lot of ups and downs for fans of The Walking Dead, the loss of Scott Wilson definitely hit the hardest. The actor, who played the lovable and good-hearted Hershel Greene on the popular AMC series, passed away last October at the age of 76.
His legacy in Hollywood was nothing short of incredible with over 50 film credits, starting back in 1967 with In the Heat of the Night. Other notable credits included Pearl Harbor, Dead Man Walking, The Great Gatsby, The Right Stuff, and The Ninth Configuration. While Wilson certainly built a name for himself in film, over the past eight years it was his Walking Dead role that truly stood out. Just days before his passing it was announced that Wilson had reprised his role as Hershel, who had been killed off in season 4, for a season 9 episode that would serve as his last acting credit.
This past Sunday at the Screen Actors Guild, Wilson was included in the In Memorium reel and while a brief shot of him from In Cold Blood was shown, the main focus of his tribute was Wilson giving his iconic and emotional "risk your life" speech as Hershel from The Walking Dead.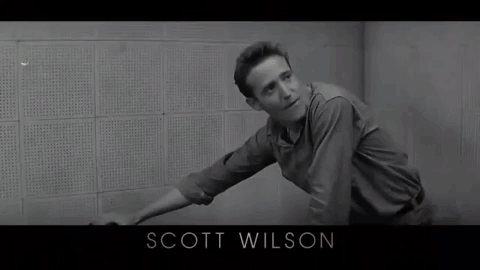 You can watch the full segment from the 2019 SAG Awards below (marker 2:22).
When Hershel was introduced on The Walking Dead in season 2, he started his arc by saving Carl Grimes' life – a clear symbol of the type of man he was. While it wasn't all smooth sailing after that, his character always had such a big heart and optimistic outlook that often challenged the main characters. He always encouraged Rick to see a different way of doing things and never wasted a minute calling him out on anything in addition to being a great father to Maggie and Beth and a strong mentor for Glenn.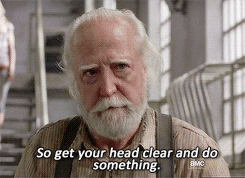 Scott Wilson's legacy still lives on in The Walking Dead in Maggie and Glenn's son, Hershel.
Having studied Media & Writing at James Madison University, I always knew that I wanted to do some type of creative writing, but being able to write about zombies, Starks, and superheroes on a daily basis for Fan Fest is my actual dream. While I probably shouldn't be as proud as I am to be so similar to Nick Miller, I do hope to one day write my own "Pepperwood Chronicles'.