Here's How Robert Downey Jr. Elevated That Devastating 'Infinity War' Scene
Published on August 2nd, 2018 | Updated on August 2nd, 2018 | By FanFest
It's hard to pick just one scene from Avengers: Infinity War that stood out amongst the rest, but to me, it's not impossible. While the movie was full of awesome action and brilliant comedy, it also featured the shocking scene where half our heroes disintegrated after Thanos' snap. While that was sad to watch, it was Peter Parker's "death" that really stuck with me long after I left the theater.
As the youngest Avenger, Spider-Man has this childlike wonder and naivety to him. He truly doesn't grasp just how dangerous their mission is and despite the fact that he can kick some total ass along with the rest of them when he begins to fall victim to the snap, his age truly shows in his reaction and it was so hard to watch. I'm pretty sure I can still hear Spider-Man saying " I don't wanna go" echoing in my head to this day.
Due to his Spidey senses, Peter felt his "death" coming much longer before others did, which resulted in his scene being 1000% more emotional and drawn out, but according to the Russo brothers who directed the film, the scene wasn't always like that.
[row]"If I remember correctly, [in the script] it was 'I don't feel too good.' Tony looked down at him. He said, 'I'm sorry' and disappeared," Joe Russo says on the Infinity War Blu-Ray commentary while watching the scene. [/row]
[row]"It wasn't as drawn out as this," Anthony Russo added. [/row]
In fact, it was Tom Holland's screen partner Robert Downey Jr, who coached him into getting that haunting level of fear that Peter felt in the scene.
[row]"At the end of the day, he kept driving: put more and more emotion into it, and just went up to Tom and said, 'You don't want to go because you're a child. And you're using your strength as Spider-Man to fight this, and then that was the performance that came out." [/row]
And as the directing duo watched the scene play out, they became all of us watching Tom Holland work his magic.
[row]"It was a pretty spectacular performance for a 21-year-old actor." [/row]
Spider-Man is one of the most beloved superheroes in the Marvel universe and Robert Downey Jr. is simply a national treasure in the Marvel Cinematic Universe, so not only was it an extremely moving moment to watch unfold on screen, but it's even better knowing that this is what happened behind the scenes. That much like Iron Man and Spider-Man, Downey also serves as a mentor Holland, helping him to discover new motivations and ways of doing things.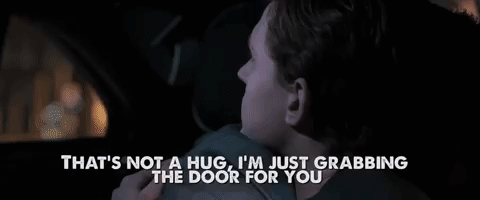 Avengers: Infinity War is available digitally now and will be available on DVD and Blu-ray on Aug. 14.
Having studied Media & Writing at James Madison University, I always knew that I wanted to do some type of creative writing, but being able to write about zombies, Starks, and superheroes on a daily basis for Fan Fest is my actual dream. While I probably shouldn't be as proud as I am to be so similar to Nick Miller, I do hope to one day write my own "Pepperwood Chronicles'.