Real-Life 'Mario Kart' Race Coming to Miami!
Published on January 20th, 2019 | Updated on January 20th, 2019 | By FanFest
Have you ever wondered what it would be like to live in a world where your favorite Video Games would come to life? Well, it looks like those dreams may slowly be coming a reality!
This year, a real-life Mario Kart experience will be coming to Miami, Florida and it looks like it is going to not only be incredibly legit – but a ton of fun.
'Mushroom Rally' is a go-kart race that will combine some of your favorite Nintendo characters and your friends for a racing experience that feels as though it is straight out of the video game.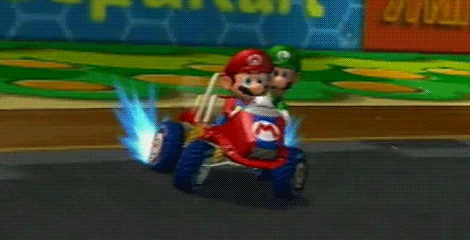 The race will take place on June 1-2 and 8-9, 2019 in Miami, Florida. Racers will be able to choose from selected provided costumes, and dress up as their favorite Mario Kart character while they drive around one of the iconic themed tracks for a chance to win some pretty cool prizes. As long as one of those themed tracks isn't the 'Rainbow Road' course – I would absolutely be down for some high-speed racing fun!
One winner from each of the 16 Mushroom Rally race cities will be flown out to Las Vegas for the event finale – and a chance to battle it out for the grand prize!
More details and information in regards to the race and ticket sales can be found at MushroomRally.com.
Julia recently published her first novel, titled; Anomic. She is currently co-authoring a novel called 'Snow Falls'. She has a B.A in Communications with concentrations in Professional Writing and Public Relations. She is also in the United States Army Reserves as a Military Police Officer, and is currently in the process of going back to school for her Masters Degree in Business. When she isn't writing, she is co-owner of a film production studio called 'Valentine Productions LLC' and she frequently spends her weekends acting in films, or being a stuntwoman.