People are Loving the Genius Way Netflix Packaged the 'Stranger Things' DVD Box Set
Published on October 17th, 2017 | Updated on October 17th, 2017 | By FanFest
Would you believe me if I told you that Netflix, the online streaming giant, has managed to find a way to have fans rushing to the store to buy one of their original programs on DVD and Blu-Ray? No? Well, it's true. Season 1 of Netflix's Emmy Award-winning series Stranger Things was released on DVD today in Target and the sales are already incredible.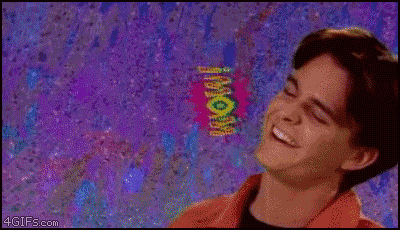 By now you're probably wondering how they've managed to get people to actually spend $25 on something that's already included in their monthly Netflix membership. Well, they're using the same concept that made Stranger Things a bonafide hit in the first place – nostalgia.
The Stranger Things Season 1 Collector's Edition (Blu-ray + DVD) is packaged to look exactly like an old VHS tape and people are obsessed.
The box set is being sold exclusively at Target and the outside packaging is everything that you remember (and didn't realize you missed) about those dusty old VHS tapes you're definitely still hoarding in the attic. It's got the worn out corners and a yellow price sticker on the front, making it look like you just picked it up from your friendly neighborhood garage sale.
It doesn't just stop on the outside though. The nostalgic magic continues once you open it as well.
The "VHS" slides out of the bottom and opens up from the side to reveal the DVDs and Blu Ray discs.
You have to admit that this is a genius strategy because people are already rushing to Target and ordering them online just to get their hands on this little bit of '80s magic.
Y'all I'm crying. Look at the nostalgia of the @Stranger_Things DVD box set. #StrangerThings 😍 pic.twitter.com/opZNk1fYE6

— ⚾️🎀 (@Jaderade44) October 17, 2017
Really tempted to buy the @Stranger_Things Blu Ray/DVD tomorrow evnethough I have @netflix. I mean This packaging concept is just awesome. pic.twitter.com/fEelAoKa1A

— Dave The Rave (@moonman9419) October 17, 2017
Just bought Stranger Things on VHS/Blu Ray combo. I love the '80's. Waaayyy better than 2017.

— Alec (@alec_somma) October 17, 2017
Because in the Upside Down, VHS and blu-rays.. are one in the same.#WhatsonYourDoorstep#StrangerThings pic.twitter.com/AL341d9o42

— 🎃Paul ScareAll😱 (@PaulisGreat2000) October 17, 2017
Someone from America I am begging you to get me the Stranger Things VHS from target and mail it to me

— ••• (@neckdeepmate) October 16, 2017
This isn't the first time that Stranger Things has used the recent nostalgia trend to its advantage. Earlier this year, Netflix released the show's soundtrack on actual cassette tapes at Urban Outfitters for $15 each. Don't worry, Urban Outfitters is essentially the hipster outpost of America so they sell cassette players there too.
In addition to the DVD set, Target has also opened up an entire Stranger Things store where you can buy all sorts of Upside Down inspired toys and clothing.
To buy the Stranger Things VHS inspired box set and more click on the photo below!
Having studied Media & Writing at James Madison University, I always knew that I wanted to do some type of creative writing, but being able to write about zombies, Starks, and superheroes on a daily basis for Fan Fest is my actual dream. While I probably shouldn't be as proud as I am to be so similar to Nick Miller, I do hope to one day write my own "Pepperwood Chronicles'.