People Are Heartbroken After A Resurfaced Florence Pugh Instagram Post
Published on August 24th, 2022 | Updated on August 24th, 2022 | By FanFest
Last week, there was reported tension between Florence Pugh and Olivia Wilde after she slammed the way her new film Don't Worry Darling was promoted.

Olivia will be directing a new film. In an interview in December 2021, she said she hopes to make nude scenes tasteful through this project.

In the psychological drama set in the 1950s, Alice (Florence) suspects that everything isn't as it appears in her beautiful paradise, where she lives with her husband, Jack (Olivia's now-boyfriend Harry Styles), and their two children.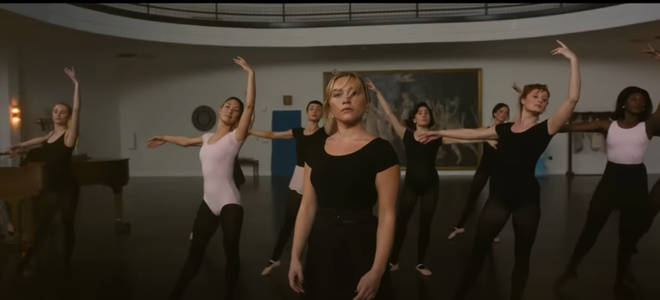 Olivia said in an interview ten months after filming for the movie completed that she wanted to emphasize how debaucherous the 50s were. She looked towards other movies set in the same era for inspiration because they showed sexiness more maturely.
"Why don't we have any good adult movies anymore?" Olivia asked.
Olivia had previously explained that she included the moment in the script because she wanted her audience to "realize how rarely they see female hunger, specifically this type of female pleasure."
The Instagram account manager for Clit Test posted the trailer to the story after release, writing: "TFW, there's a @clit.test pass in the trailer." They added: "@OliviaWilde showing how it's done as usual."

Olivia shared the post to her story on Instagram and added: "We love the @clit.test!"

When Florence expressed her discomfort with the sexualization of the movie during an interview with Harper's Bazaar last week, many people believed she was criticizing Olivia.

Florence says that when it comes down to it, she doesn't do her job for the nude scenes or to watch celebrities go down on each other. She's in this business for other reasons.
"The nature of hiring the most famous pop star in the world, you're going to have conversations like that," After fans had already noticed her unusual Instagram activity in relation to the movie, Florence commented that she is less enthusiastic about this project.

Timothy is a senior writer based in Atlanta, specializing in celebrity-related news. She is always ready to cover trending TV stories with an unbiased perspective and a pinch of gossip.