Oscars 2018: Celebrities React to Their Nominations
Published on January 23rd, 2018 | Updated on November 10th, 2019 | By FanFest
Meryl Streep
Best Actress, The Post
"I am honored beyond measure by this nomination for a film I love, a film that stands in defense of press freedom, and inclusion of women's voices in the movement of history- Proud of the film, and all her filmmakers. Thank you from a full heart."
Sally Hawkins
Best Actress, The Shape of Water
"This nomination is for every single one of us who brought our hearts to this film. I am here, because of the greatness of others. I stand on the shoulders of giants.  Guillermo handed me a gift with this role, this film. I am so delighted for us all. To be honored by the acknowledgment of my colleagues of fellow actors, filmmakers, writers, crew members is truly humbling. It is a privilege to tell such stories and to be able to make films that show there is a life beyond the life that people know — one that is not always seen. To be considered in this category alongside these exceptional women is a real honor and gift in itself. Thank you with eternal gratitude dear Academy!"
Gary Oldman
Best Actor, Darkest Hour
"Firstly, I want to congratulate my fellow nominees, both in the acting categories and across the board. To be in such company is deeply, genuinely, humbling.  To have the chance to play an iconic leader like Winston Churchill at this point in my career, was the opportunity of a lifetime and I am so happy that my colleagues and partners on this wonderful film have also been honored with nominations. I am overjoyed to be nominated, and proud to be part of this wonderful thing known as movie making!"
William Dafoe
Best Actor, The Florida Project
"It's dreadful weather, but it's a good morning! Each time it's very different because it's colored by the movie and, for lack of a better word, campaigning, which has developed so much from the first time I was nominated. It's become so sophisticated — much more commentary and analysis, but that's alright. I'm very happy because it's a movie I'm very proud of. He's a simple man with a good heart. That's something we all relate to — we're all haunted by our limitations, but that impulse to do a little to make things better for others seems to resonate — especially this year, but that goes without saying!"
Jordan Peele
Best Director, Get Out
What's the opposite of the Sunken Place?

— Jordan Peele (@JordanPeele) January 23, 2018
I just spoke to Daniel. You know when you're on the phone trying to disguise the sound of an ugly cry? I failed at that.

— Jordan Peele (@JordanPeele) January 23, 2018
Daniel Kaluuya
Best Actor, Get Out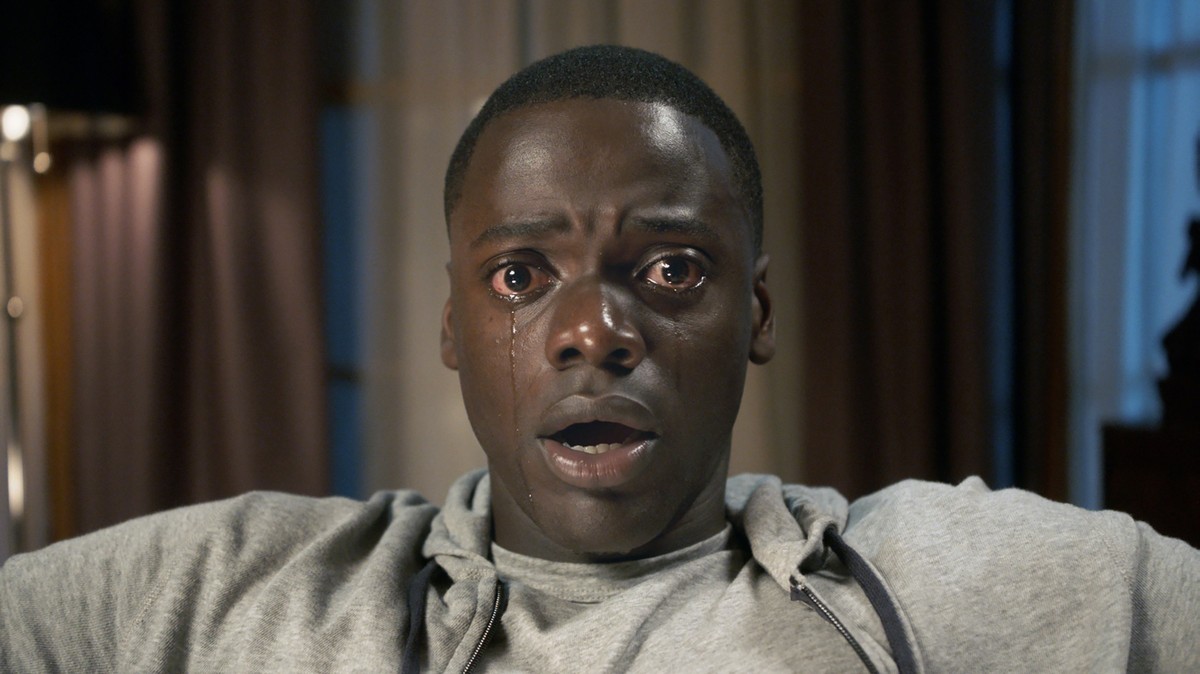 "THIS DOES NOT MAKE SENSE. NOTHING LONGER MAKES SENSE ANYMORE."
"I'm walking around in a daze. I'm so proud of Team Get Out. What a ride. What an experience. What a year. WHAT A TEAM. I'm so happy and proud of King Peele. Thank you to the Academy for recognizing us, wow. This is mental. I don't even understand, nothing makes sense. I cannot believe this, honestly."
Timothée Chalamet
Best Actor, Call Me By Your Name
"Wow, what an incredible morning. I'm a bit in shock. The feeling of gratitude I have at the moment has less to do with individual achievement and more with the appreciation for the artists past honored in this category and all of the nominees of this year. I am in awe of the pedigree of the Academy. I am truly honored.
I've been traveling with Armie Hammer the last twelve hours. We land in two hours and we will be back in Italy together for the first time in a year and a half. Tonight we're getting dinner with Luca Guadagnino. Without Luca's true mastery and vision, and without Armie's trust and guidance, without the public arts funding that made my high school education at LaGuardia possible, I wouldn't be in this position. Thank you to those that made this possible, and the Academy, for this recognition."
Guillermo Del Toro
Best Director, The Shape of Water
Thank You to the academy and my peers for this moment of joy in a 25 year journey as a storyteller. pic.twitter.com/vDOTfs0CiX

— Guillermo del Toro (@RealGDT) January 23, 2018
"It is a great honor and joy to be here, today with a picture that remains faithful to all my convictions and the images I have loved since infancy. I want to thank the Academy and my professional colleagues for their kind disposition towards "The Shape of Water." I share these nominations with all the young filmmakers in Mexico and Latin America who put their hopes in our craft and the intimate stories of their imagination…"
Octavia Spencer
Best Supporting Actress, The Shape of Water
This. Team. Right. Here!!!! https://t.co/jY2Gbi63Xk

— octavia spencer (@octaviaspencer) January 23, 2018
"My heart is bursting with pure elation for the cast and crew of The Shape Of Water. Guillermo has given us all a dream job and to be recognized by the Academy is so deeply moving. I am jumping for joy from Park City for all of the nominees this morning! Congratulations everyone."
Greta Gerwig
Best Director, Lady Bird
"This is an unbelievable honor and I am beside myself with joy and gratitude. The entire team who made Lady Bird poured their heart and soul into it, and I am so deeply grateful to the Academy for their recognition. I couldn't be prouder of my brilliant women who led the cast, Saoirse Ronan and Laurie Metcalf, and I am so thrilled that they were nominated for their beautiful performances. I am struggling to find the words to express how much the nomination for best director and best screenplay means to me — in a year where there are so many brilliant films by so many of my heroes of cinema — all I can say is thank you from the bottom of my heart."
Saoirse Ronan
Best Actress, Lady Bird
"To have been a part of a film like Lady Bird was a true privilege and I am incredibly grateful to the Academy for recognizing this wonderful story about the beauty and strength of women. I am especially thrilled to share this moment with Laurie Metcalf and our leader and director Greta Gerwig, who, like Lady Bird, is an incredible woman and a dear friend."
Laurie Metcalf
Best Supporting Actress, Lady Bird
"What a morning. I'm thrilled to be recognized with the incredible actresses in my category and am grateful to the Academy for this amazing honor. Congrats to our fearless leader Greta and my 'Lady Bird' Saoirse Ronan for their nominations as well!"
Sam Rockwell
Best Supporting Actor, Three Billboards Outside Ebbing, Missouri
"Wow, this is an incredible honor. Thank you so much to the Academy. I am truly humbled and proud to be nominated alongside Willem, Richard, Christopher, and of course Woody. The support for our film has been remarkable and I share this recognition with the entire cast and crew. Thank you to Fox Searchlight for your unwavering support. I have been a working actor for a long time and this really means a lot."
Richard Jenkins
Best Supporting Actor, The Shape of Water
"I'm so excited and thrilled by the nomination and for "The Shape of Water" team lead by Guillermo the Great. It is rare and humbling to be part of something so special."
Lesly Manville
Best Supporting Actress, Phantom Thread
"I am rather giddy with excitement at the wonderful news and extremely thankful and grateful that the Academy have honoured Paul Thomas Anderson, Daniel Day-Lewis, JoAnne Sellar, Megan Ellison, Daniel Lupi, Mark Bridges and Jonny Greenwood alongside myself with nominations today. It is also quite a day for my son Alfie Oldman – having both parents nominated in the same year."
Martin McDonagh
Three Billboards Outside Ebbing, Missouri
"I'm thrilled that our film has received seven nominations from the Academy, and that the beautiful work of our editor Jon Gregory, our composer Carter Burwell, my gentle brothers-in-arms Woody Harrelson and Sam Rockwell, and our fearless leader Frances McDormand, have all been recognised so wonderfully. I can't wait to celebrate with them all come March 4th."
Kumail Nanjiani
Best Original Screenplay, The Big Sick
Pasek & Paul
Best Original Song, "This Is Me" from The Greatest Showman
"Thank you so much to The Academy for recognizing "This is Me" with a nomination! We are honored to be included in such great company with our fellow nominees. We share this nomination with the amazingly talented creative team behind this movie. A special thanks goes to the singularly talented Keala Settle whose performance of this song elevates it in a way that we could only dream of. And to Hugh Jackman and Michael Gracey, thank you for taking a chance on us four years ago, before we had a film credit to our name, to help you bring your vision to life."
Aaron Sorkin 
Best Adapted Screenplay, Molly's Game
"This nomination represents the great work of hundreds of people—from STX and our producers to Jessica Chastain and the entire cast and crew. I couldn't ask for a greater gang of people with whom to share this incredible honor."
Kobe Bryant
Best Animated Short, Dear Basketball
What?? This is beyond the realm of imagination. It means so much that the @TheAcademy deemed #DearBasketball worthy of contention. Thanks to the genius of @GlenKeanePrd & John Williams for taking my poem to this level. It's an honor to be on this team. #OscarNomspic.twitter.com/M2joyk9D1V

— Kobe Bryant (@kobebryant) January 23, 2018
Scott Neustadter and Michael H. Weber
Best Adapted Screenplay, The Disaster Artist
Tiffany Haddish can mispronounce my name any way she wants! WOOOOOOO

— Michael H. Weber (@thisisweber) January 23, 2018
"This is an incredible honor. We were inspired by the story of two friends who went after their dreams. Now the Academy has made our wildest dream come true. We are grateful to everyone who made The Disaster Artist and thankful to those who supported us along the way."
James Gunn
Best Visual Effect, Guardians of the Galaxy Vol. 2
Very stoked to have @Guardians Vol. 2 nominated for an #Oscar. Many thanks to the THOUSANDS of artists from numerous vendors who helped us create this magical world. pic.twitter.com/bS9O53271Q

— James Gunn (@JamesGunn) January 23, 2018
Having studied Media & Writing at James Madison University, I always knew that I wanted to do some type of creative writing, but being able to write about zombies, Starks, and superheroes on a daily basis for Fan Fest is my actual dream. While I probably shouldn't be as proud as I am to be so similar to Nick Miller, I do hope to one day write my own "Pepperwood Chronicles'.