Norman Reedus' Next Project is Guaranteed to Get All of You Music Fans Excited
Published on September 20th, 2018 | Updated on November 30th, 2018 | By FanFest
For nearly ten years (and more for you Boondock Saints enthusiasts), fans have fallen in love with Norman Reedus on screen as Daryl Dixon on The Walking Dead. From his lone wolf persona to his badass crossbow and motorcycle skills to his gravelly voice, Reedus has assembled a dedicated fanbase and proven himself to be not only an extremely talented actor but a man of many hats. Whether he's behind the camera taking photos or directing a short film, opening a new restaurant or starring on his second AMC series Ride With Norman Reedus, the man can do it all. Now, he's taking on his next challenge and it's definitely something that fans are going to be on board with – music!
https://www.instagram.com/p/Bn6DHORHVGI/?taken-by=pussyfootrecords
Yep, you read that right! Soon you'll be able to hear Reedus' voice booming through your speakers as he teams up with Pussyfoot Records and his longtime pal Howie B on a spoken word album. According to the bio on the Pussyfoot Records website, the album will be "an electronic, experimental, spoken word album the likes of which haven't been seen before." They announced the partnership in the Instagram post above.
Us, immediately upon hearing this news:
The album seems like the perfect next project for Reedus as he continues on the popular AMC zombie drama, which is set to premiere its ninth season early next month. While we are super excited to learn more about the subject matter of his album, for years, Reedus' character Daryl Dixon has provided some excellent one-liners on The Walking Dead that would make for a great album. So, in honor of his new venture, we decided to round up some of our favorites that we 100% play on repeat.
1.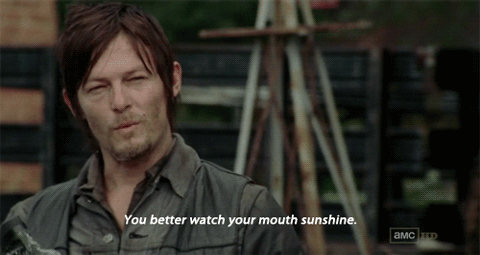 2.
3.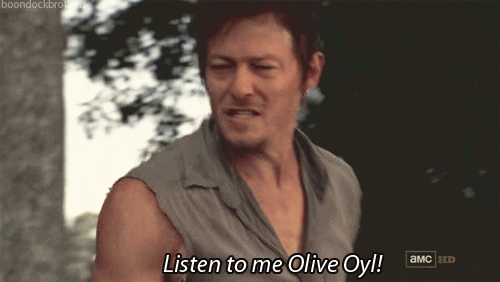 4.
5.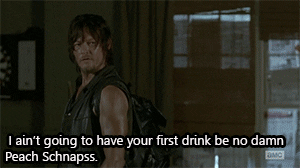 6.
7.
What are your thoughts about Norman's next project? Are you excited to see him stepping into the realm of music? Let us know! For more information about Norman's upcoming album be sure to follow Pussyfoot Records on Instagram for all of the updates!
Having studied Media & Writing at James Madison University, I always knew that I wanted to do some type of creative writing, but being able to write about zombies, Starks, and superheroes on a daily basis for Fan Fest is my actual dream. While I probably shouldn't be as proud as I am to be so similar to Nick Miller, I do hope to one day write my own "Pepperwood Chronicles'.