Norman Reedus Hints That a Rick Vs. Daryl Conflict Could Be on the Horizon
Published on November 6th, 2017 | Updated on November 6th, 2017 | By FanFest
With this season's theme of The Walking Dead being 'All Out War,' it was safe to assume that this meant our group vs. the Saviors. However, three episodes into season 8, it's starting to become quite clear that there is a lot of tension starting to brew between some of our favorite characters who are on the same side.
This week we saw Jesus and Morgan come to blows over what to do with the Saviors from the compound they raided. Jesus' willingness to take them as hostages to hopefully make future peace with doesn't quite line up with Morgan and Tara's viewpoint that the Saviors deserve to be killed and not be given an opportunity to turn and kill them all instead.
We also saw what could possibly be the start of some tension between everyone's favorite bromance Rick and Daryl. Not once, but twice, did Daryl take out someone that Rick was considering giving a chance to. He first took out Morales without a second thought, even though Rick was signaling him to hold off, and then he was completely dismissive about the whole situation afterward. Rick: "Wait. No!"
Daryl: "You good?"
Rick: "That was …"
Daryl: "I know who it was. Don't matter. Not one little bit."
Rick: …
Daryl: "You find them guns?"
Daryl does this same thing later in the episode when he kills Todd even though he had heard Rick give him his word that he would able to leave if he gave the two some intel.
Both times it left Rick looking at Daryl with a face that seemed somewhat familiar to fans.
I really dont wanna see Daryl and Rick become what Rick and Shane became #TheWalkingDeadpic.twitter.com/Npfim98HMo

— KhalTrogo (@KhhalTrogo) November 6, 2017
the way they're showing Rick & Daryl clashing is NOT a good feeling..if they don't talk soon someone is going to get killed#TheWalkingDead

— ⚠️Eraserhead⚠️ (@xGamingNinjax) November 6, 2017
I smell a familiar battle brewing in the future between Daryl and Rick #TheWalkingDead😩

— ~Mean & Good~ 😏 (@Oo_So_Zesty) November 6, 2017
During his appearance on Talking Dead with Ross Marquard (Aaron) and Jordan Woods-Robinson (Eric), Reedus briefly spoke on what these two moments could mean for the two going forward. When asked about Rick's sudden decision to handle things more diplomatically with some of the Saviors, Reedus hinted that the two may not be following the exact same plan.
"Following another one of Rick's great plans… you know, nothing for nothing, I know he's trying really hard, but it's a complicated plan, and we're trying to stick to it as much as we can, but Daryl's gone a little bit rogue."
Hardwick then pressed the actor asking if there was going to be more conflict between Rick and Daryl then?
"There might be one coming," Reedus said. "It looks like there could be something happening. But you know, we're still brothers and we're still on the same team, but the stakes are higher right now."
It would make sense that Rick would have a softening of heart after having just murdered a baby's father and then seeing his old friend Morales killed shortly after at the hands of Daryl, but that doesn't mean that Daryl has to do the same.
Let's not forget that he spent a good deal of time being tortured at the hands of Negan and the Saviors. Not to mention, Daryl is still carrying the guilt of Glenn's death with him so it's safe to say that he has a lot more anger and aggression towards these people and he's not going to waste any time taking them out.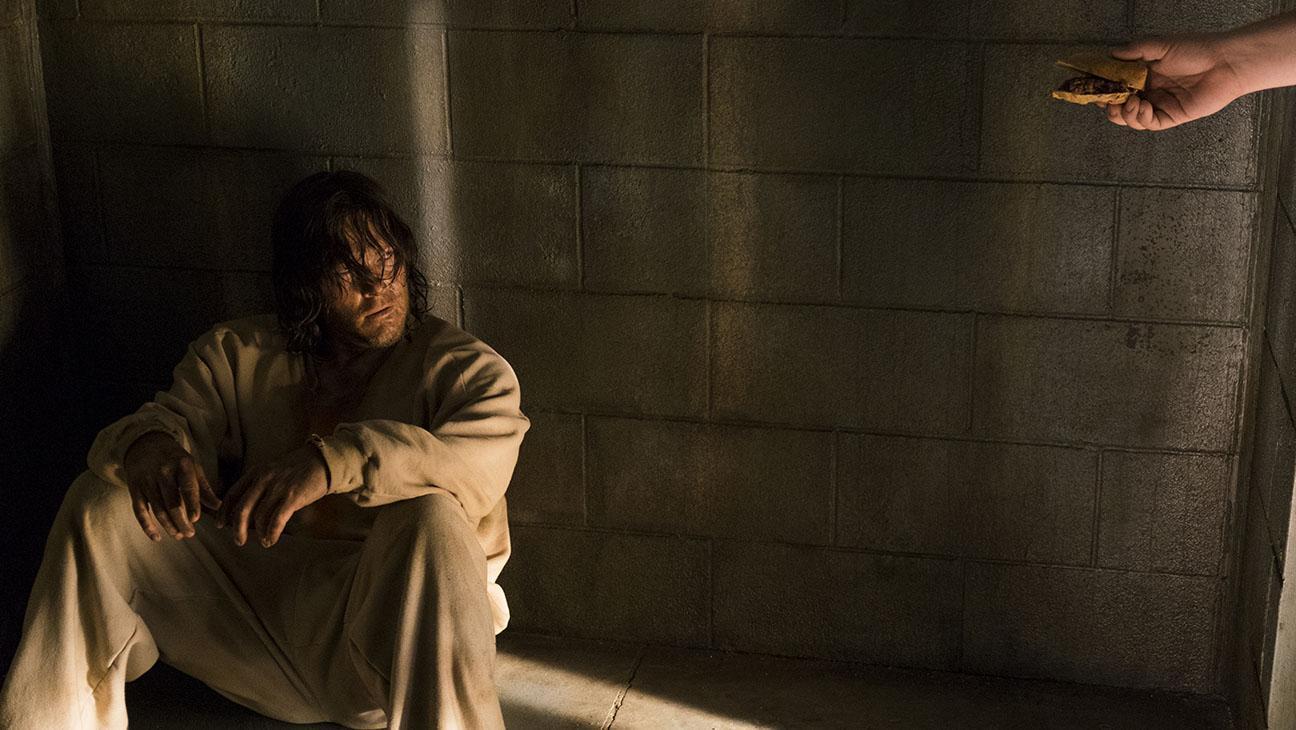 Reedus also mentioned on the Talking Dead couch that he'll have some hand-to-hand combat with someone unexpected this season. Could it possibly be Rick?
"It's not what you think and when it happens, you're going to freak out."
What do you think about this theory that Rick and Daryl are headed to a confrontation? It's kind of hard to keep track of everyone's changing perceptions about how the Saviors need to be handled so hopefully they all find some much-needed synergy and agreement soon!
Related:
'The Walking Dead': All Out War Sees First Major Death
'The Walking Dead': The Best Tweets from "Monsters"
Having studied Media & Writing at James Madison University, I always knew that I wanted to do some type of creative writing, but being able to write about zombies, Starks, and superheroes on a daily basis for Fan Fest is my actual dream. While I probably shouldn't be as proud as I am to be so similar to Nick Miller, I do hope to one day write my own "Pepperwood Chronicles'.