Miley Cyrus' Birthday Message to Liam Hemsworth is as Emotional as 'The Last Song'
Published on January 15th, 2019 | Updated on January 15th, 2019 | By FanFest
Since meeting on the set of The Last Song ten years ago, Miley Cyrus and Liam Hemsworth have been on quite the journey together. Despite some bumps in the road along the way throughout the past decade, the pair found their way back to each other a few years ago and got married this past Christmas.
https://www.instagram.com/p/Br3VI2CBJkJ/
Well, this past week Miley took their cute factor up a notch with a beautifully touching note to Liam on his birthday where she listed all of the things she loves about him. Here are some of our favorites:
"The way you look at your family…your friends…at strangers…at life. The way you look at the ocean and the way you always take your time."
"The way you go outside when I ask "what's weather like?" instead of checking your phone."
"I love your dirty socks on the floor because it means you're HOME."
"I love when you introduce me to a new band, so when you're away I can listen, and it feels like you're here."
"I love those little lines around your eyes when you laugh or look in the sun…I love the way we speak in our own language. Sometimes with just a look."
"I love writing songs about you on the piano."
"I love how you let ME be ME."
"I respect you and you respect me. If the world had more of this type of understanding we wouldn't be building more walls but bridges. I'm proud of the person you have become and look forward to all the good we will contribute together in the future."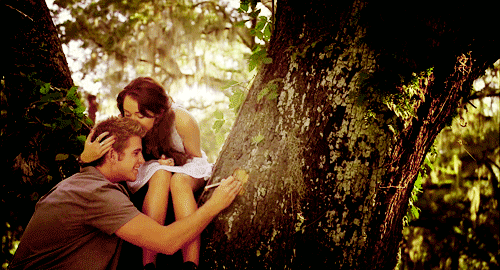 In addition to that touching message she also shared this adorable throwback from The Last Song.
— Miley Ray Cyrus (@MileyCyrus) January 14, 2019
You can read her full post in a series of screenshots below.
HBD 2 Da Hubz pic.twitter.com/ijANCWnX2H

— Miley Ray Cyrus (@MileyCyrus) January 14, 2019
Now, please excuse us while we go watch The Last Song for the hundredth time.
Having studied Media & Writing at James Madison University, I always knew that I wanted to do some type of creative writing, but being able to write about zombies, Starks, and superheroes on a daily basis for Fan Fest is my actual dream. While I probably shouldn't be as proud as I am to be so similar to Nick Miller, I do hope to one day write my own "Pepperwood Chronicles'.