'Mayans MC' Introduces Michael Irby as Club President
Published on August 10th, 2018 | Updated on August 10th, 2018 | By FanFest
While Sons of Anarchy fans are probably used to seeing Marcus Alvarez (Emilio Rivera) in the role President for the Mayans MC, there's a new leader in town when it comes to the spinoff series Mayans MC. The show's official Twitter page recently posted a photo of actor Michael Irby who will be playing "El Presidente" Obispo "Bishop" Losa and we have to say, just from the photo, we can see that he's going to be a compelling leader for the series. Check it out below!
El Presidente. @MichaelIrby is Bishop. #MayansFX pic.twitter.com/hJcekXGyVH

— Mayans MC (@MayansFX) August 9, 2018
While Alvarez is still the president of the Mayans MC Oakland Charter, Bishop reigns at the Mayans MC Santo Padre Charter, which the show will be following. He is, however, Alvarez's cousin and an Iraq war veteran, so expect to see some very interesting dynamics playing out around his character.
Last month, creator Kurt Sutter revealed to Deadline that Irby was actually one of the actors they brought on during the pilot reshoot and recasting last year. Fast and Furious' John Ortiz was originally meant to play the role, but when it came down to the script and overall character changes, Sutter found that Irby was a better fit for the new vision.
[row]"We replaced John Ortiz with Michael Irby, and that was really in the writing because I had that [club leader] Bishop being a little bit more indecisive. He was under the wing of Alvarez [Sons' vet Emilio Rivera]. And we realized what it did is undermine the power of that charter, of that MC, so we changed that character. He became a military guy, more aggressive, and John just wasn't the right choice for that and that's why we went to Irby. It had nothing to do, honestly, with performance."[/row]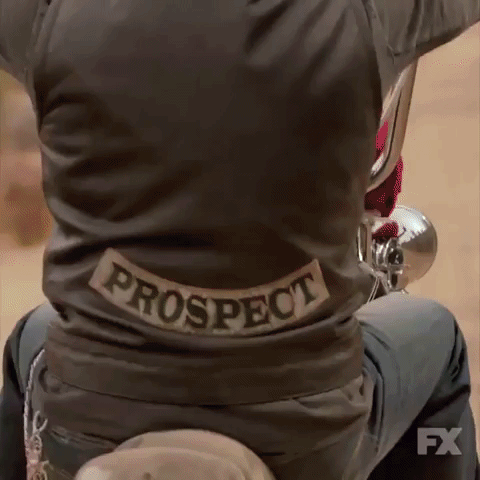 Being the president of an outlaw motorcycle is no easy feat as everything eventually lands on your shoulder, so it will be fun to watch Bishop's take on the role and see the relationship he has with his club and new prospect EZ Reyes (JD Pardo). The series will pick up three years after the Sons finale and follows EZ, a former golden boy with a perfect future in the palm of his hand, as he leaves prison and begins prospecting the Santo Pedro charter.
In addition to Pardos, Rivera, and Irby, the series also stars Law & Order: SVU alum Danny Pinto, Clayton Cardenas, Richard Cabral, Emilio Rivera, Edward James Olmos, Sarah Bolger, and Antonio Jaramillo.
Are you ready to see a new MC president in the Sons of Anarchy universe?
Mayans MC premieres on September 4th at FX.
Having studied Media & Writing at James Madison University, I always knew that I wanted to do some type of creative writing, but being able to write about zombies, Starks, and superheroes on a daily basis for Fan Fest is my actual dream. While I probably shouldn't be as proud as I am to be so similar to Nick Miller, I do hope to one day write my own "Pepperwood Chronicles'.