'Mayans MC' First Look Has All the Footage You'll Need Before the Premiere
Published on August 27th, 2018 | Updated on August 27th, 2018 | By FanFest
The series premiere of Mayans MC, FX's highly anticipated Sons of Anarchy spinoff, is just over a week away and while we've been enjoying getting to know some of the new characters, it's the new First Look video that has us all excited. Featuring some brand new footage and commentary from the cast and creators, the teaser offers some great insight for fans about what to expect from Mayans MC's debut season!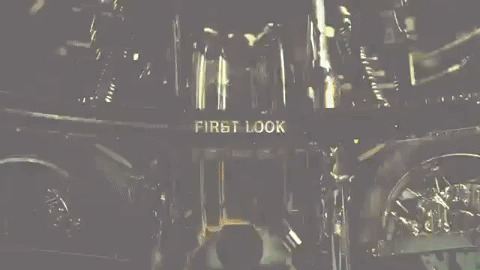 Series creator Kurt Sutter kicked things off with this mantra of living life in his world of motorcycle clubs.
[row]"It's the same thing we talk about on Sons Of Anarchy. When you choose to live on the fringe, you are subject to all the things that live on the fringe," Creator Kurt Sutter said.[/row]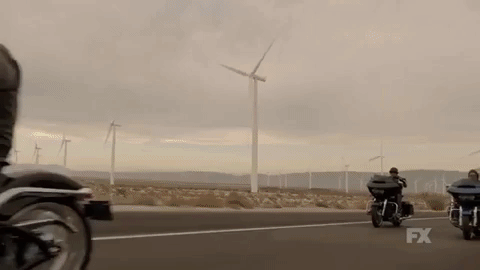 One of the things that made Sons such an endearing series to watch was its ability to weave in a few genres together seamlessly and Mayans will be no different!
[row]"We're still a motorcycle club and we're going to be fighting for survival and fighting to keep our territory. There's going to be the cartel, action, romance," said series star JD Pardo. [/row]
Fans can expect that a lot of the themes they enjoyed watching come to life in Sons to also be relevant in Mayans, but what makes Mayans so unique is how it will be able to play into the narrative we are facing in today's political climate.
[row]"The story really deals with the complexity of a culture, violence, drugs and a dark side of life." Edward James Olmos, who plays the father of EZ and Angel Reyes, said. "It's a truth of what right now is going on in today's time. That's really what Kurt is best known for," he continued.
We get to see a little bit more of EZ and Emily's story. We know that the two were childhood sweethearts but it looks like they don't make it very far into EZ's jail time.
[row]"EZ in the story is the American dream of his family. Then there's an event that arises and he ends up going to prison," Pardo explains. [/row]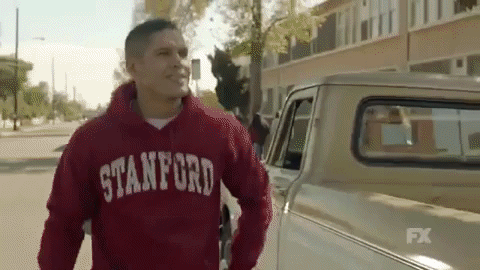 The video also offers a peek and Law and Order alum Danny Pino who will be stepping in as the Cartel leader Miguel Galindo.
[row]"The mythology for the Santo Padre charter, which is the charter on the border, really began five or six years earlier. Something went down on the border where this cartel leader felt someone deserved to come in and run the other side of the border," Sutter says.[/row]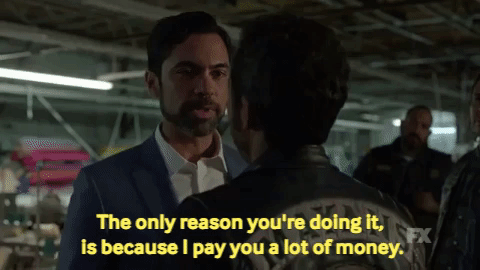 The series will touch on good and evil as well. Much like shows such as Sons and Breaking Bad, we are following and rooting for a group of outlaw criminals, and that's something that Clayton Cardenas, who plays EZ's brother Angel, is really stoked for.
[row]"What a cool place to be torn. Who are the good guys and who are the bad guys? Are the bad guys bad because of what they're doing or is it the wrong decisions? You're going to be really torn."[/row]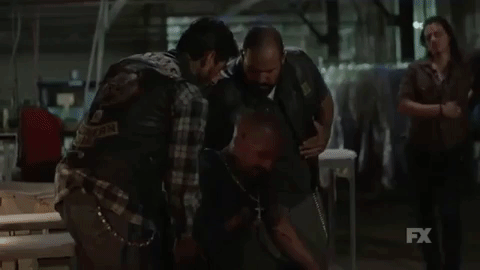 You can check out the whole first look below!
Mayans MC premieres September 4th on FX!
Having studied Media & Writing at James Madison University, I always knew that I wanted to do some type of creative writing, but being able to write about zombies, Starks, and superheroes on a daily basis for Fan Fest is my actual dream. While I probably shouldn't be as proud as I am to be so similar to Nick Miller, I do hope to one day write my own "Pepperwood Chronicles'.